Inside this article
Regardless of what you call it —cold shipping, refrigerated shipping, temperature-controlled shipping— they all refer to the same thing: transportation of goods that require a cold chain.
Because of their nature or external conditions, some products need special conservation. This is the case with perishable food or drugs.
This special treatment comes with additional processes or tools that can increase the cost of the shipping, also impacting your logistics. For this reason, if you need temperature-controlled shipping, you should learn how to prepare the parcels accordingly and which couriers offer this type of shipping service.
What is temperature-controlled shipping?
Temperature-controlled shipping is any shipment that is carried out with special mechanisms and at a certain temperature or temperature range to preserve the goods being shipped.
Certain food, medicines, or laboratory tests need to be refrigerated during transportation and storage in order to protect their properties.
Temperature-controlled shipping includes all processes involved in the preparation of the order, the transport, and the delivery of the goods in special refrigerated conditions.
How do you control temperature on a package?
To send goods with temperature-controlled shipping, you'll need 1) special vehicles with an airtight room to prevent the goods from coming into contact with the outside; and, 2) an air circulation system.
Most companies rely on cool packs, gel packs or dry ice to control the temperature inside a package.
It's very likely that your goods may also need to be refrigerated during the loading, unloading, and storage processes. Regardless of whether they need to be refrigerated or not, these processes must be carried out as quickly as possible, and if possible in authorized areas.
Shipping companies commonly provide everything necessary to move the goods without them being altered. However, for extra safety, we recommend using special packaging to provide greater protection.
Tip: Use shipping labels that show the perishable condition of the products and communicate to the courier how the parcel should be handled and stored.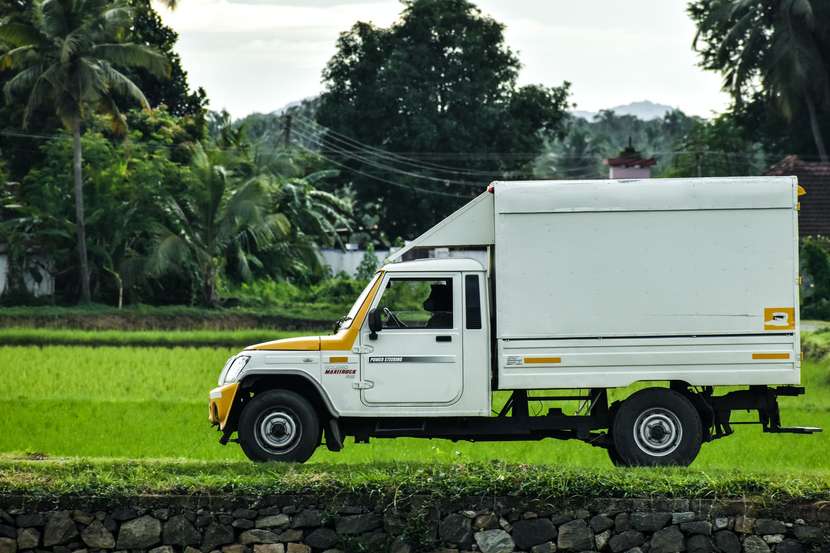 Types of controlled-temperature shipping (depending on the temperature)
Controlled-temperature shipments can be classified depending on the temperature required to keep them fresh and safe. Generally speaking, the division goes as follows:
Cold or refrigerated shipments (2°C to 8°C). For products that need to be kept at a low temperature without dipping below-zero temperatures.
Frozen shipments (-20°C). The products need to be frozen at a consistent temperature until their delivery.
Shipments with dry ice (-80ºC). Typically used in the health industry. By not using water as a cooling method, humidity doesn't affect the properties of the goods.
Shipments in liquid nitrogen (-196°C). For dangerous substances that need extreme refrigeration. For this type of shipment, you'll need a special nitrogen tank.
Read our guide on reverse logistics and discover how you can improve the performance and costs of your business.
Temperature-controlled containers, boxes, and other packaging options
For shipments that require temperature control, it's standard to use thermal insulating packaging since it helps maintain a consistent temperature and protects the goods from external temperature fluctuations.
This type of packaging is usually made of corrugated cardboard or thermal insulation materials, although this can vary depending on the nature of the goods or the means of transport.
Some of the most commonly used materials for controlled-temperature shipping are:
Cardboard. It's an affordable, flexible, and resistant material, but it's not very efficient when it comes to temperature. This is why it's usually combined with other materials.
Aluminized foam. This insulating material can be used to cover the package and provide a protective layer against external temperatures and damage.
Polyurethane. Plastic material with high-insulating properties. It can be used as an additional layer of protection or on its own.
Ice packs. These bags are inserted in the parcel to maintain the cold chain in any condition. They usually come in a gel form.
Refrigerated container or reefer. They work as a portable cold room that protects the product during transportation and distribution.
Dry shippers. They are used only for goods that need extreme cooling mechanisms.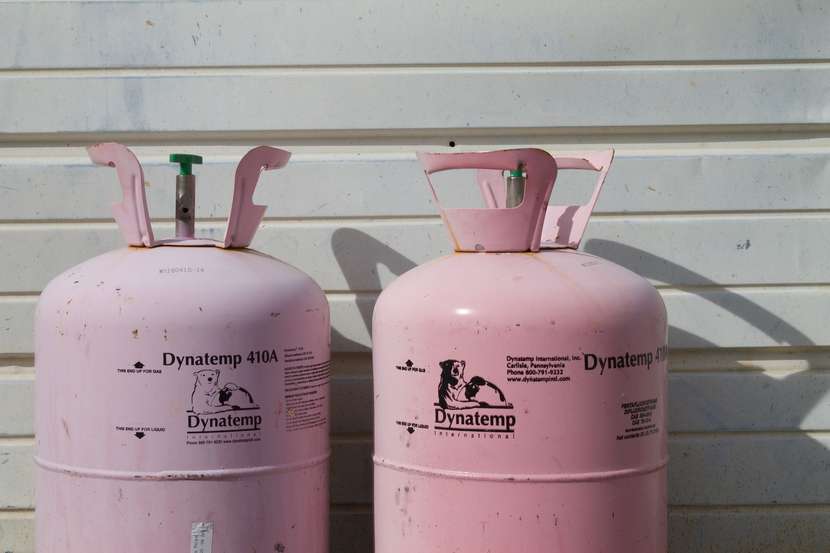 Couriers that offer temperature-controlled shipping
When you choose a shipping company to send refrigerated cargo, you must make sure that it meets the minimum requirements to keep your goods in perfect condition.
Some couriers only have refrigerated trucks, but these may not be enough if your product is frozen.
Some of the best companies for temperature-controlled shipping are:
Centralize all your couriers with Outvio
At a logistics level, if not all your products need temperature-controlled shipping, you'll probably need to work with more than one shipping company. Outvio allows you to connect all your couriers in a single interface and includes all their rates automatically.
Automate the selection of the best shipping and return service, provide a branded tracking portal, and improve customers' shopping experience.
Shipping companies are the cornerstone of post-sales service. Are you looking for the best couriers? Check out our couriers' compilation for eCommerce.
FAQ about temperature-controlled shipping
How many pallets fit in a refrigerator truck?
Generally speaking, a refrigerated truck has a capacity to carry about 30 pallets.
At what temperature is the cold chain broken?
The cold chain is considered broken when the temperature exceeds the range needed for optimal conservation.
How does a refrigerator truck work?
Refrigerated trucks have a refrigeration system to isolate the cargo compartment and keep it at the right temperature for that product.
What is the cold chain?
Cold chains help maintain products at a specific temperature during their movement or storage. When the cold chain is broken, the product will lose some or all of its properties.
How is the cold chain broken?
The cold chain is broken when the temperature of the products crosses the safety limits. This can occur due to slow speed in the preparation of orders, poorly refrigerated areas in the warehouse, or shipping issues during transportation.
How to detect if the cold chain has been broken during transport?
The best way to detect and prevent this situation is to install a system that will control and regulate the temperature. This way, when the temperature gets closer to the limit, you can make sure that the desired temperature reaches the product.
If you don't have any of these systems, you can outsource this; you'll need to assess the status of the products and find out whether the cold chain has been broken or not. You can start by looking for aqueous particles or softening.
Conclusions
With a bit of planning, the right courier and packaging, temperature-controlled shipping is easier to navigate.
With the rise of global operations, businesses are more frequently forced to ship perishable goods wordlwide. We hope that after discovering how temperature controlled shipments work and what are the right types of packaging to use, these items will experience fewer shipping issues during their transportation and delivery.
Connect your online store to Outvio and streamline all your post-checkout operations to make shipping even easier!