Inside this article
Did you know that post-sales is the most important element in building customer loyalty?
To this day, there are still people who think that once the sale has closed, the job is done. In fact, this is far from reality. Any online store needs a strategy to solve any needs or questions that the buyer may have after the purchase.
Without the necessary investments in your post-sales processes, you're missing out on a great opportunity to attract repeat customers and foster loyalty. At the end of the day, post-sales will remain in their memory forever.
In this article, we explain what post-sales is, the elements and stages it entails, and how to get the most out of it.
What is post-sales?
What does 'post-sales' mean, exactly? We can define post-sales as the actions that happen after the purchase of one or several items. These actions may be focused on offering extra value to the customer or solving doubts to increase customer satisfaction and foster loyalty.
Because of the way we shop nowadays, it's fundamental to build a close relationship with buyers to guarantee the best shopping experience.
Acquiring products without even seeing or touching them means that customers or potential customers will have plenty of questions and possible concerns about your products. They may even want to return or exchange a product if these aren't answered.
Post-sales processes' examples 
Some of the most relevant processes which are affected by post-sales are sales, marketing, customer support, and logistics. For example:
All logistical processes contribute to the post-sales. Without them, there's no delivery, which means a bad shopping experience
Return management solves issues related to the size guide or a poorly-built product page
Tracking notifications about the status of the shipment can prevent queries in the customer support department
Management of comments, reviews, questions and claims
Performing cross-selling and upselling campaigns
Points or user loyalty programs
Learn more about creating the best customer service team and process.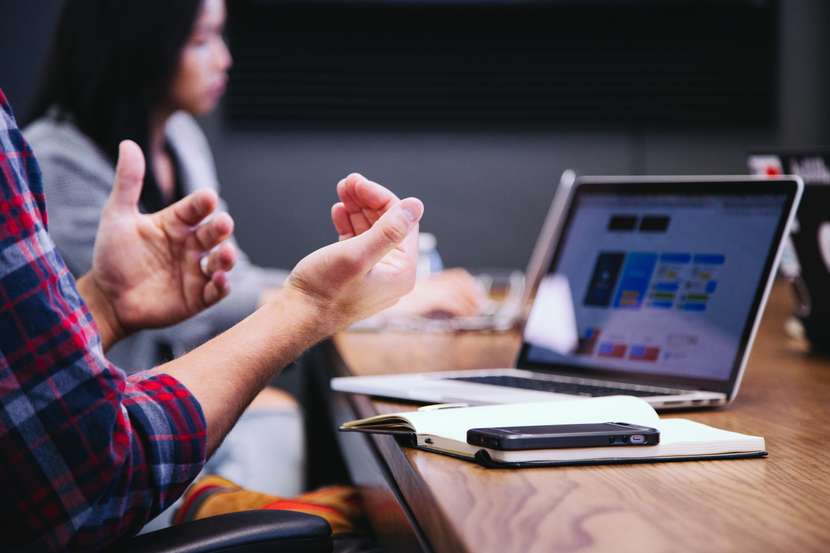 Importance of a post-sales strategy
Competition in eCommerce is constantly growing. This means that having an optimal post-sales strategy is key to building customer loyalty.
Post-sales strategies add value to the shopping experience by encouraging users to interact with the brand once the transaction is over. A post-sales experience that exceeds expectations will surely mean a future purchase.
A post-sales strategy isn't part of sales anymore; it tends to be used as a marketing strategy.
Benefits of optimizing post-sales
A stronger relationship with customers
Added value for the customer (a competitive advantage)
Optimized shopping experience (higher customer satisfaction)
An extended lifetime value of customers
It promotes positive reviews or opinions (improving the store's reputation)
Bigger ROI in digital marketing
Steps for creating a successful post-sales strategy
Define your goals. Consider your target, your products, and the specifications of the sector.
Decide your action plan and put it into practice. Aim to solve your customers' problems and anticipate their needs. For example, if returns are important in your sector, focus on improving this part of the post-sales by designing an attractive returns policy.
Communicate with your customers at all times. Get ahead of problems and send valuable messages to remind customers of your brand and show great customer service. Good communication requires automating processes.
Monitor the results and correct errors. Collect data, monitor performance, and unearth mistakes to make the most out of your post-sales strategies.
Effective post-sales strategies
Enable several shipping options at checkout
Satisfying all your customers with shipments is difficult. Some customers prefer to pay extra for an express delivery while others may prefer to wait if it saves them money.
To offer the best post-sales service, you will probably need to work with several couriers to cater to everyone's needs and preferences.
Ask for feedback
Knowing your customers' opinions is key for discovering points of improvement for your products, the shopping experience, and customer service.
Quality post-sales service includes asking for this kind of information. You can do this by sending online surveys, opening a conversation on a social network, or asking them directly via email.
Offer free returns
Returns have become a basic pillar for the shopping experience of modern society. Not forcing your customers to pay return costs can turn a failed sale into a loyal buyer. If you are going to carry out this strategy, we recommend that you first calculate your shipping costs. This way, you will know if you can support the costs involved.
Customize package tracking
In this article, we explained to you why package tracking is becoming more and more important for consumer satisfaction. You can use Outvio to create customized messages and a tracking portal to develop a unique post-sales experience for your customer. This is a great way of adding value to a service that is already valued by the user.
Customizing strategies is vital for customer retention. In fact, according to the firm Accenture, 33% of customers who abandoned their carts last year did so because of a lack of personalization.
Automate your post-sales with Outvio
Outvio is a post-sales management tool designed to optimize the operations of all types of online stores. With this AI-based software, you can manage all your post-sales processes in an organized and logical manner from a single interface.
Additionally, Outvio provides other tools to:
Automate order management, from shipping to incident management and returns
Offer a customized and updated tracking portal
Send order notifications
Solve shipping issues in a few clicks
Want to know how Outvio makes your post-sales service an element of success? Discover all the functionalities of our platform.
FAQ about post-sales
What is good post-sales service?
The ideal post-sales service for a customer solves their doubts, prevents future problems from arising, and adds value to their shopping experience.
What is the difference between pre-sales and post-sales?
The presale takes care of the attraction of customers and conversion, while post-sales is dedicated to optimizing the customer's shopping experience and building loyalty.
What is the best way to manage post-sales?
You will need IT tools to automate processes and manage post-sales efficiently.
How can I measure the impact of my post-sales?
You can start by measuring the number of shipping issues, the return rate, customer satisfaction, quality of reviews, etc.