Inside this article
These days, customers have come to expect fast and cheap shipping, but figuring out the most efficient way to ship different kinds of packages is no easy task. In fact, thanks in part to increased consumer demand for faster and more frequent shipments as well as recent supply chain crises, finding cheap ways to ship packages is becoming harder and harder.
For this reason, we've gathered a series of tips and shipping companies that can help you find the best deal for your business.
The cheapest way to send large packages
First of all, when we talk about shipping, we need to remember that shipping with different couriers means not only different rates and delivery times but also different conditions.
Because of this, the exact definition of "large" will always depend on the courier, and it's something you need to check on a case-by-case basis.
However, if you plan to save costs on shipping, we recommend choosing a box that is slightly bigger than the items you need to send. In this way, you'll be saving costs related to volumetric weight without putting the safety of the parcel in danger.
Furthermore, the best way to ensure cheap shipping for a larger package is to work with companies specialized in long-distance routes or even freight shipping.
For instance, we recommend checking out couriers like Reliant, DB Schenker, Kuehne + Nagel and FedEx Logistics.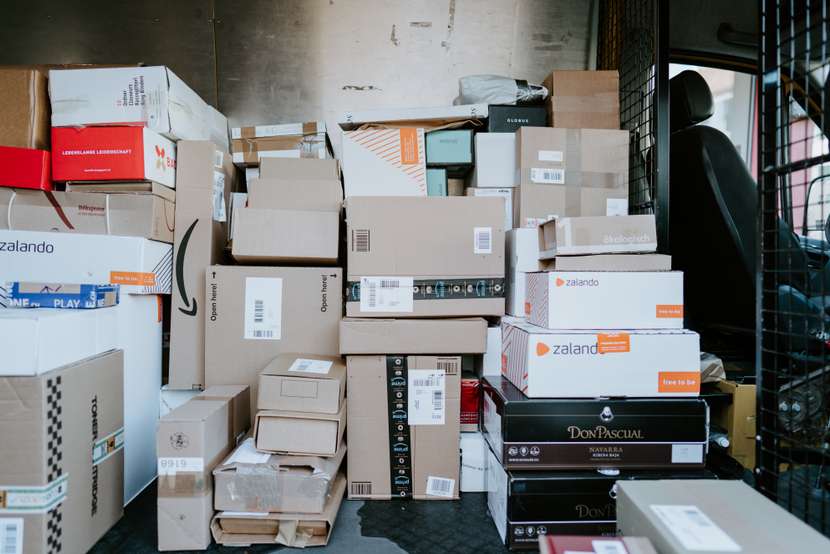 You can also look into forwarding companies and ask them about the possibility of contracting a truck, container or plane with other clients to save costs and acquire the best possible service. With the rise of eCommerce and globalization, more and more items need to be shipped on a daily basis — and whether you're a trader, an online seller or a family that's moving to another country, sharing a container or truck may be the most cost-effective way to ship large packages for a cheaper rate.
In the case of packages that are relatively longer rather than just larger, you may not be able to take advantage of the possibilities of volumetric weight. In fact, you may be spending more than you need to if you don't implement these tips to reduce shipping costs.
The cheapest way to ship heavy items
When you ship heavy items, there are a series of considerations to take into account. As with large or long packages, the weight considered as "heavy" will vary from courier to courier. In fact, some couriers have limitations regarding the weight of parcels, meaning that they have a range of weights that defines the shipping rate, but also a maximum weight of 30 kg, for example.
Some couriers may not have a pre-established maximum weight as such, but their shipping rates may not be suited to heavy items, making shipping with them anything but cheap due to the inevitable surcharges.
However, there's always a way to ship heavy items with low shipping costs. Regardless of whether you're shipping pallets, furniture, vehicle parts or other equipment, opting for a freight forwarder will always be an option. Sea transportation will typically be much slower, but it'll be the cheapest method available. 
If you're working with shorter delivery times, plane transportation can be your best ally. On the other hand, if you're looking for reasonable shipping rates and fast delivery isn't your top priority, you'll find many couriers and services offering road transportation.
FedEx might be one of the best options. In the international department, they offer two services for packages over 68 kg (FedEx International Priority Freight and FedEx International Economy Freight) and all of their other services work for shipments of up to 68 kg. They truly have everything covered, but if you still want to compare rates, you can also take a look at UPS, which has amazing options for both the US and the UK.
UPS's normal shipping options adapt to up to 50 pounds, but if you really want to have the cheapest shipping for your heavy packages, we recommend taking a look at their freight rates (air freight, truckload and container options, including full or less-than-container load).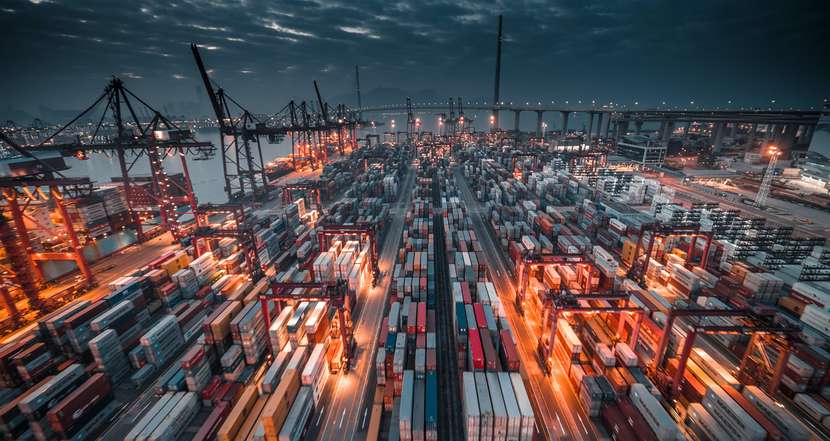 If your items are heavy, it's important to remember that the packaging must be supportive enough that it doesn't break, and that it allows workers to handle it without risking their safety or that of the products. In this sense, the most common practice to ensure the safe arrival of the items is to palletize them.
Because of their weight and the shifts in transit often required, heavy items are more prone to damage. If they're fragile, we recommend working with professional materials such as corrugated cardboard or foam instead of bubble wrap, paper or other solutions that aren't specifically created for heavy shipments.
The cheapest way to ship small packages 
As the opportunities and developments in the shipping industry continue to grow, more and more businesses and individuals need to ship all kinds of packages. Since we covered the more tricky options above, we'll now take a look at some cheap ways to ship small packages like small bags and envelopes. After all, you may be processing this kind of shipment on a daily basis.
As delivery expectations among customers shift, there's a greater demand for faster, cost-effective (or free) shipping options. If you're an online retailer, you've probably noticed that high shipping costs can be a big turnoff to potential buyers.
Keep in mind that faster deliveries almost always come at a higher cost, but there are, nonetheless, some ways to ensure a fast delivery without solely relying on couriers and their expensive express shipping methods. For instance, if you ship to different regions, you can work with different distribution centers to shorten the route as much as possible.
Last-mile deliveries can be one of the biggest challenges when trying to achieve low shipping rates.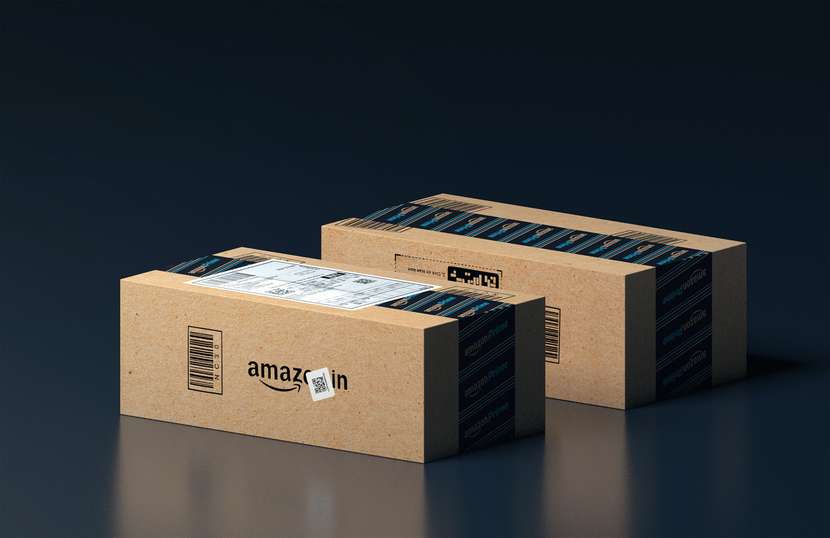 While distance is something you can work your way around, what we don't recommend doing in order to save costs is compromising on tracking functionality. Tracking helps reduce the anxiety that comes with every shipment by ensuring visibility throughout the package's journey.
Our last tip for small packages is to agree on special shipping rates with couriers. These rates and conditions will vary depending on your volume of shipments, and if you don't feel ready to negotiate yourself, then working with shipping platforms that provide pre-negotiated rates might be the ideal solution for you.
Some of the best companies for shipping small packages are FedEx, UPS, DHL and local options like USPS in the US or Royal Mail in the UK.
Find the cheapest shipping option for your business, every time
If you're looking into the cheapest shipping options for businesses, working with a specialized platform like Outvio can help you tremendously. It offers the following benefits:
Pre-negotiated shipping rates
60+ domestic and international courier integrations — simply add your contract data and upload rates to start shipping
Automation features like smart shipping rules to pick the cheapest option automatically for every single order
And many other features that speed up and optimize fulfillment, shipping, tracking, incident management, post-purchase notifications and the processing of returns and exchanges — all in a single, easy-to-use platform
Outvio clients report 22% lower shipping costs, 82% faster fulfillment and 2.7x faster incident resolution, among many other benefits. Register now to enjoy a 14-day trial
Conclusions
Shipping costs play an important role in everyone's life nowadays. They affect decisions like whether to buy online, move to a new house or earn some extra money by selling the things you don't want or need anymore.
The cost of shipping depends on several factors: the weight and size of your package, the delivery speed and the distance the package needs to travel. Normally, shipping rates get updated at least once a year to adapt to the current situation (inflation, taxes and surcharges). 
Finding the cheapest ways to ship heavy, large and small packages is essential to protect your bottom line. Consider all your options and build a network of couriers and services if you need to. We recommend automating the process as much as possible in order to not only save on costs but also to save time in the fulfillment stage.
Try different shipping methods and couriers until you find those that offer good services at the lowest possible prices. Once you have a solid base of couriers and services, you won't even need to worry about saving costs. Instead, you can focus on building customer loyalty and growing your business.