Inside this article
Reverse logistics plays a great role for retailers and the returns they face. In fact, only a good reverse logistic system can guarantee the longevity of a business.
Optimizing reverse logistics can be easy and inexpensive. Do you want to step up your game and master your logistics? Keep reading to find out how.
What is reverse logistics?
To better comprehend why reverse logistics is important, we need to understand how it affects processes in the supply chain. In essence, reverse logistics refer to the alteration of the logical and typical flow of shipments in the opposite direction. Reverse logistics deal with the management of waste, by-products, and returned items.
This last part is likely the most important for all online shops, but there are many types of logistics.
When is reverse logistics used?
According to European laws, any eCommerce business selling within the European Union must enable a minimum of a 14-day period for returns and exchanges.
At this point, we are sure you have your return policy all figured out, but if you want to take your logistics to the next level and start making a profit from your returns, you need to automate and optimize your reverse logistics as much as possible.
Examples of reverse logistics
Reverse logistics can come into play in different moments of the shopping experience, especially, in the post-sales phase. Some types of logistics are related to:
Returns
Returns avoidance
Remanufacturing
Refurbishing
Packaging
Unsold goods
End-of-life
Failed deliveries
Rentals and leasing
Repairs and maintenance
Benefits of reverse logistics
Setting up a reverse logistic system means:
Less environmental impact. Reusing materials or reselling products that could have ended up being discarded means a more sustainable business, a practice that is becoming more and more valued by customers.
Better brand perception and customer satisfaction. Enabling sustainable returns at a fair cost or no cost at all for customers while maximizing the product life or material usage will have a positive impact on customer satisfaction and how they see your brand.
A way to reuse and find value in potentially discarded materials thanks to the recovery of materials, packaging, or products and its reintroduction in the supply chain.
Lower costs and higher profit margins.
Reverse logistics is becoming more relevant throughout the business world because of the impact it has on the environment, brand perception, and business costs.
If your online shop is ready to implement some changes to optimize its reverse logistics, put these tips in practice and take your business to the next level! If you want to learn more about logistics, take a look at our dedicated article about it.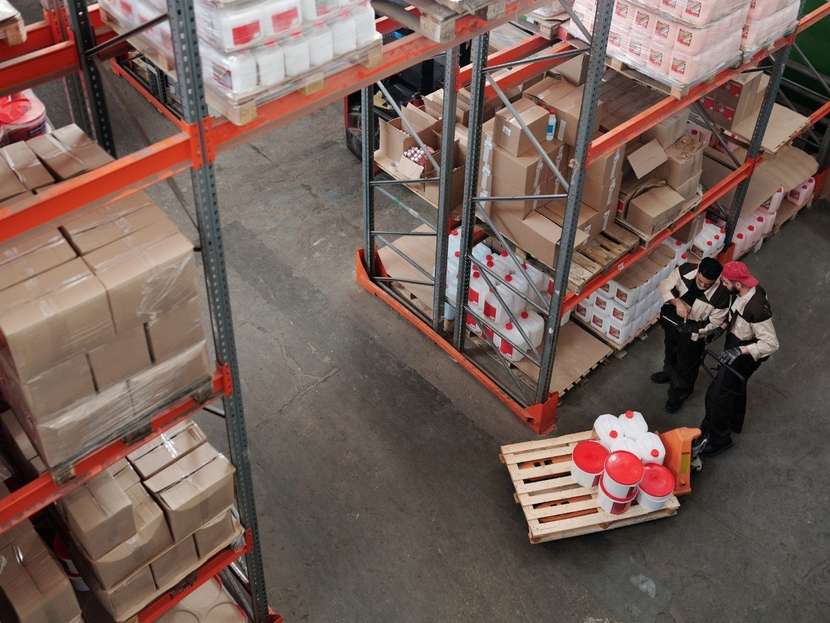 Source: FiftyOne Global Ecommerce
8 Tips to optimize your reverse logistic system
1. Pick the best courier
This is the first step to not only optimize, but to simply avoid returns as much as possible.
While it is more than normal to receive returns, when it happens because of a shipping issue such as delays, broken items, etc., something in the chain is failing.
Could it be that the shipping company isn't professional enough and is causing shipping issues?
2. Choose the best packaging
We all know by now the importance of packaging for online businesses. It represents your brand and is the first physical interaction your customer has with your business.
However, sometimes we seem to forget the number one purpose of packaging: to protect the items during transportation and the supply chain. This varies depending on the different types of logistics systems.
Regardless of the courier you choose, if you still receive complaints because of broken items and damaged parcels, maybe the packaging you're using isn't appropriate.
3. Find out why products are returned
As we mentioned before, the first step to optimizing reverse logistics is by reducing unnecessary returns. For this, we recommend finding out why products are being returned in the first place.
If couriers and packaging aren't the problem, then investigate further:
Did you unintentionally set unrealistic expectations about your products?
Do you talk about the finish and materials of your products on the product page?
Do you provide high-quality pictures?
Are your size guides correct?
Do your products pass strict quality controls?
4. Eco-friendly reverse logistics
The close relation between reverse logistics and sustainability means that reverse logistics can be used as part of your sustainability strategies, while also bringing value to your business and customers.
Promote these changes and implement activities such as:
Recovering products that are in good condition and able to be resold
Transforming damaged items into new products or reused materials
Engaging in the responsible disposal or recycling of "waste" products
These will reduce production and provision costs for your online shop, making it more sustainable and more attractive for investors and customers.
5. Print customs documents automatically
It's fairly common in international shipping to see delays once the shipments reach the customs office. The reason tends to repeat itself: documentation is missing, wrong, or incomplete.
When the shipment is a reverse order the risk for these types of mistakes to happen grows proportionally, and so do the costs. In addition to this, you will face another dilemma: who should be responsible for printing the shipping label? If you do not take responsibility for this, prepare yourself to deal with a larger amount of shipping issues. Our recommendation is to provide all the needed documentation to your customers to better manage your resources in the long run.
This is a common practice among online shops. Many retail businesses decide to provide pre-paid labels and other documents inside the package so that the customers can make returns without any hassle. However, this solution can be restrictive, since the shipping conditions for the return are pre-set in the initial shipment.
The best way to solve these problems is to use software that enables the customer to obtain the labels self-sufficiently. With Outvio, your customers will have access to a customised and automated return portal in which they could process their returns from the comfort of their homes.
This software is designed to generate all the customs documentation required by the customs agents and couriers.
6. Use a tracking system to prevent shipping issues
A tracking system for shipments and returns is an essential tool to make your online shop run smoothly: it improves the postsale experience for the customer, helps the company to remain in control of the shipping routes, the status of the deliveries and the management of shipping issues. When the shipment or return is international the importance of this tracking is even bigger, since the chances of something going wrong, also grow.
7. Warehouse management automation
Reverse logistics is not only receiving the package but also classifying the products, putting them back into stock and placing them in the warehouse. Moreover, many customers will ask for a replacement or reparation of the returned article, merging the shipping and return cycles.
Preparing an area in the warehouse for the management of returned items is a great idea that can also be complemented with special machinery to shorten response times.
Warehouse Management System (WMS) and Transport Management System (TMS) are very useful in this sense since they allow more efficiency in the course of a reverse logistic operation. These can be combined to keep the staff informed about the whereabouts of the products during the classification process.
Many of these tools also collect data related to warehouse tasks that can be analyzed to find weak points and optimize the international reverse logistic system. On the following page, you can find an extensive list of Warehouse Management Systems and comparisons, price and size of company filters, etc.
8. Internationalize your customer support staff
For optimal reverse logistics, it becomes fundamental to have customer support staff that knows the return policy inside out. To guarantee this, you should create a specific support team capable of contacting the logistic team and international operators. By creating this link between departments, any doubt or query could be solved in a shorter period and affect only the necessary agents.
Moreover, employees should be acquainted with legal and procedural documents found in any international reverse-logistic operation. Knowing this information will surely help them better solve the problems that customers may face.
Outvio's comprehensive support system is one of the qualities more greatly appreciated. Thanks to this service, your eCommerce business will have priority access to customer support channels that allow you to directly manage the issues with the agents involved. In addition to this, we also offer comprehensive support on any matter related to international returns.
Conclusion
Reverse logistics play a fundamental part in logistic costs and the overall experience of customers during and after the sale. Don't forget that reverse logistics affect the return process and, therefore, will have an impact on customer loyalty and repeat purchases.
The different types of logistics can be adapted to the reverse logistic system that best suits your eCommerce to cater your needs and preferences, and your customers'.