Inside this article
What is PIM? Did you just hear the word 'PIM' for the first time? Have you heard of PIM on other occasions but aren't sure what it refers to?
PIM stands for Product Information Management. PIM software allows you to manage product information in a more efficient way and connects the different departments and channels, regarding sharing product information.
There are similar systems to PIM: PRX, PDM, PCM, PRM, and MDM. In today's article, we'll focus on what PIM is, what companies need this type of software, what the advantages of implementing it are, and what information it helps manage.
What is PIM?
PIM (product information management) is often implemented through a PIM software. This type of software is used to standardize all data related to products, allowing for its use on other platforms and providing a reliable source of accurate information about the items.
Without PIM software, product information would have to be included in the company's ERP or in Excel files, PDFs, or elsewhere.
If your online store offers a considerable number of products and works across multiple software systems, using a PIM software can be valuable to prevent errors and automate and speed up dozens of tasks.
What is PIM software used for?
PIM software standardizes product information for later use in other tools and processes of the supply chain.
Standardized information guarantees a more efficient workflow and quality information in the long run. This type of software can store different types of data: product specifications, promotional text, images, videos, and more.
You can also include SKU and other codes, categories, attributes, prices, opinions, SEO data, and information required by certain platforms such as Amazon.
However, before you start including information in your PIM software, you have to determine which platforms you will use the data on, since this will impose the need for certain details.
PIM systems can be integrated with eCommerce platforms (Magento, Shopify, etc.), as well as with other sales channels and software systems.
Benefits of PIM
These are the advantages of PIM (product information management) for your online store:
Fewer resources (costs, time, web storage, etc.) needed thanks to the centralization of information
Better and easier web positioning strategy since the marketing team will have access to product pages
Better shopping experience for customers. The standardization of information translates to more consistent product pages
Updating and renewing data will be faster and more efficient. The system will notify you if there's missing information and the fields will guide in the completion of data
Selling across different sales channels and automatically synchronizing information across them all is much easier with correct PIM. In this way, you'll be able to keep the information updated across all sales channels. If you make a change on one platform, it will be shown on the others (if they are connected)
Product information will be accessible to departments that may not have access to ERP. This saves time related to communication and allows departments to work independently
Greater organization capacity and data security since everything is in the cloud, instead of on computer files or paper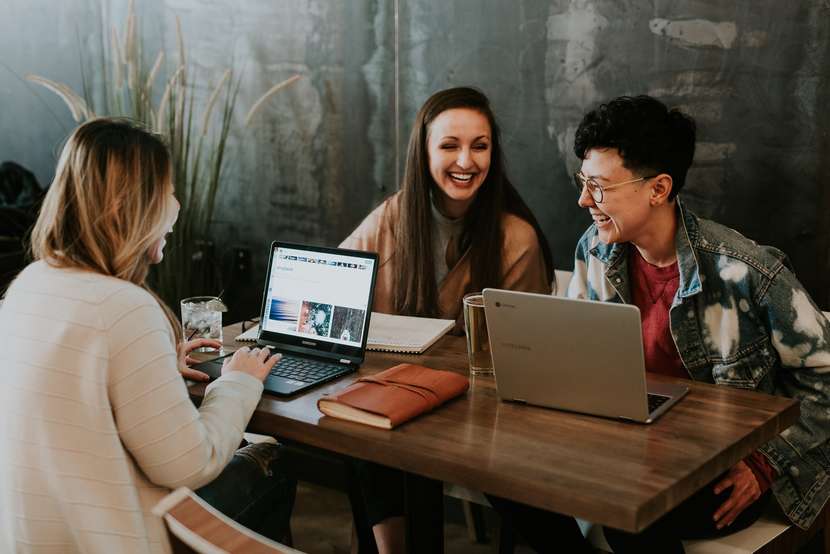 Which businesses need PIM?
If you are still wondering whether or not you need to use PIM software, it's possible that you haven't realized what PIM is and how it benefits online retail businesses.
Any eCommerce business that manages a reasonable number of products can benefit from using PIM software. In this way, this software can reduce the number of manual processes and possible inaccuracies or errors when entering product data.
However, a PIM can become more than just an improvement, being almost essential for those online stores that want to build an omnichannel business. If you already use an ERP and would like to connect your sales and marketing departments with everyone responsible for uploading, updating, and modifying product information, using a product information management system is the only way to achieve it.
The optimization and connection between departments is vital for the proper functioning of a company, regardless of its size. If it's large, it will be a necessity, but if your online store is still starting up, you should know that not implementing measures to speed up and synchronize processes means holding back the potential growth of your business.
Repetitive tasks, misunderstandings, errors, and delays are just some of the consequences of not knowing what PIM is and the impact it has on eCommerce businesses.
Another reason why these misunderstandings and avoidable mistakes might be happening is because your online store isn't using a post-checkout platform like Outvio. Outvio provides an infrastructure to streamline dozens of processes, from fulfilment to shipping, tracking, returns, customer service and communications, putting your customers' satisfaction at the center of your operations.
Wrapping up
Now that you know what PIM is, the purpose of a PIM software, what information it can handle, and the advantages of using PIM for your online store, you are probably ready to optimize the way you manage your eCommerce logistics. Click on the link to learn how.