Inside this article
Are you thinking about creating an online store on Magento? Find out what is Magento and the advantages and disadvantages of using this eCommerce platform by Adobe.
What is Magento?
Magento, also known as Adobe Commerce, is a platform for the creation and management of large online shops. Nowadays, 2.3% of online shops worldwide use Magento. In fact, businesses using Magento tend to grow three times faster than others.
Magento is a self-hosted open-sourced platform that offers two software versions, free and paid. Both options are open-source. This means that Magento's architecture is completely customizable. If this is an aspect that's especially desirable to you, Magento might be the perfect eCommerce platform for your shop.
However, you'll need help from a Magento expert to create an online shop, make changes and carry out maintenance tasks.
Read on to learn about the advantages and disadvantages of using Magento, its top features and how to open a shop with the platform.
Advantages of Magento
Magento comes with many benefits for eCommerce businesses and online shops. These are the most outstanding advantages of Magento:
Scalability. Since it's an open-source solution, Magento can be used for an online shop even as the business grows. 
Customization. You'll be able to fully customize your online shop. However, you must consider the costs associated with a great investment of time and resources.
Omnichannel. Magento includes tools to link your online shop, physical shop and other sales channels, like a marketplace.
Free version of the software. Magento has a free option called Magento Open Source. This version includes fewer functionalities and doesn't offer hosting or security systems.
Magento extensions to add new functionalities to your online store
Disadvantages of Magento
Using Magento also comes with some disadvantages.
To use Magento, you need to provide the server. This can be challenging, especially in the beginning when you may not know how much website traffic you are going to receive.
Magento is a platform that is difficult to navigate. This is a common downside among self-hosted solutions. However, Magento is especially hard to use, and you'll consistently need help from experts to create and modify your online shop. Additionally, the interface created by the developers may not be the most intuitive for online shop staff.
Magento isn't an affordable option. If you choose Magento, you'll need to pay for the server, the domain and additional tools, such as Magento extensions, as well as the cost of developers, software updates and security measures for you and your customers. And it doesn't end there.
Alongside those costs, you need to add the following:
How much does Magento cost?
In principle, you can open an online shop on Magento "for free", since it offers a free version: Magento Open Source.
In practice, however, even the free version comes with costs. Unless you're a total coding expert, Magento will be a very expensive solution for you. You'll need to hire someone to set up your online shop, design the aesthetic of the website and carry out maintenance tasks. You might also need help with other aspects of running an online business (SEO, content creation, social media, fulfillment, support, etc.). So the costs of opening an online shop on Magento are high, and you'll need to pay for a permanent team to deal with all the technicalities of the platform.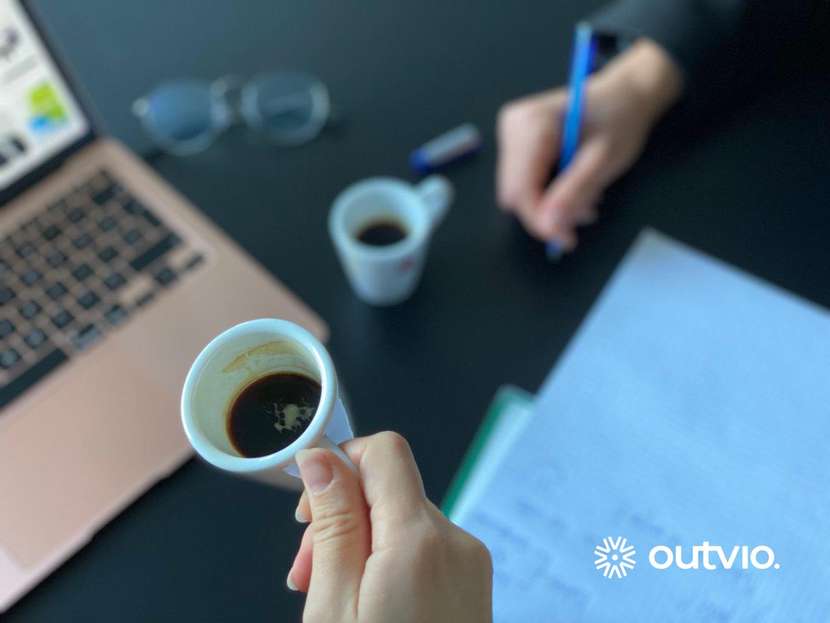 If you opt for the professional version, Adobe Commerce, you should know that it's one of the most expensive options for opening an online shop nowadays. The exact price can vary depending on the nature and size of your business, but the paid version of Magento will cost you around $20,000.
In particular, the free version (Open Source) includes tools for selling, paying and shipping, a mobile-friendly payment system and additional functionalities offered through extensions. The paid version (Adobe Commerce Pro) provides all of these functionalities as well as other features that ease the process of managing an online shop. You can check them out on this comparative chart.
What's the commission fee on Magento?
Magento doesn't charge any type of fee.
Can you migrate your shop from Magento to another eCommerce platform?
Yes, this can be done with an extension for online shop migration.
How to install Magento
These are the first steps that you need to carry out to create your online shop on Magento:
Download the software onto your computer and install it on a local drive. Log into your server and go to site admin. Create the database.
Once the database has been created, you can carry out Magento's installation.
Install the software. Go to Portable Files on your server, where your PHP files are found, inside the Local Word Wild Web. When you click on this option, Magento's settings and installation will automatically appear.
Set up localization, language, time zones, currency and country for the online shop.
You can now connect the database (depending on the type of hosting and language you use, choose the name of the same Local Host or the IP of the local server).
Establish which database you have created, the user and password, the base URL of the system and, in Admin Path, determine the name you want for accessing the admin console. Tick the following boxes: "Enable Charts", "Skip Base URL Validation Before the Next Step" and "Use Web Server (name of the server we are using) Rewrites".
Create your admin account with your personal data. The software is now installed and you can start creating your online shop.
To have a fully functional and personalized online shop, you'll probably need to contact experts on Magento.
How does Magento compare to other eCommerce platforms?
You can check the advantages and disadvantages of Magento compared to other eCommerce platforms.
For instance, you can read our comparison of Shopify and Magento or PrestaShop vs Magento.
How does the shipping process work with Magento?
Magento has a system called Out of the Box (OOTB) that enables shipping cost calculations. Once you've set it up, you can choose between offering free shipping to your buyers, establishing a flat rate —the same rate independently of the size, weight or destination— or selecting price escalation depending on the destination, weight, size, value of the order, number of items, etc. This last method is the most complex but it makes the most sense financially.
To configure a variable shipping rate, upload your own .cvs file with the rates and the rest of the specifications. This will determine the rates you charge to your customers.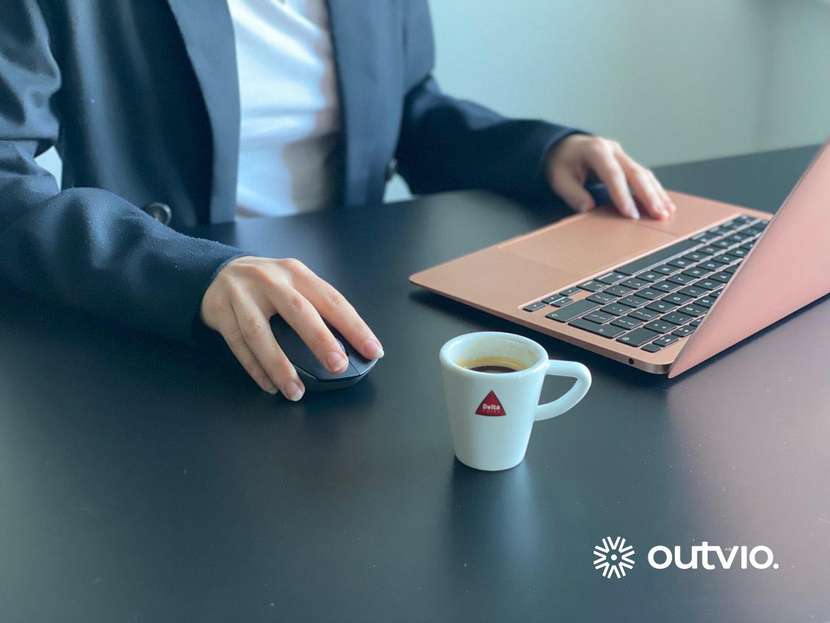 If you want to include your couriers in your online shop, look for an extension for those companies. However, if you can't find an extension for a particular courier, you'll need to develop your own extension. Connecting your online shop on Magento to Outvio is the easiest way to solve this problem, since you can include all your couriers, with your established shipping rates and conditions.
Payment methods supported by Magento
The payment methods can be set up in the sales section, under payment methods. You can also choose to enable a minimum price for certain payment methods, cash on delivery, local payment methods, etc. In the same section, you can also determine the order of the payment methods as they appear to your customers. 
If you want to include payment methods that aren't readily available on Magento, you may need to install additional extensions.
Integrate your Magento shop with other sales channels
Magento can be connected to all other sales channels, creating an omnichannel strategy. This feature is absolutely essential in a market where customers are demanding more flexibility for the sales channels, devices, checkout, shipping options, etc.
In order to implement an omnichannel strategy, Magento has developed the Order Management feature. This tool will transform your business from multichannel to omnichannel, thereby centralizing your inventory in one place, making the fulfillment of orders more efficient and providing a better purchasing experience for customers like multiple shipping options: to the store, from the store, in-store pickup, etc.
Marketing and branding on Magento
Magento includes a wide variety of marketing tools. For example, you can create automatic rules to offer promotions and free shipping or set up automatic emails and newsletters. You'll also be able to create and modify email templates by using Magento's visual editor.
Another way to improve your marketing strategy with Magento is to configure how customer reviews work. You can do this in the "Reviews" section and make the most out of this feature by approving, editing or disabling comments for the entire shop.
If all of these tools aren't sufficient, you can also connect your Google Analytics account and Tag Manager. Most extensions like these are free or very inexpensive, so the ROI is particularly good.
Statistics and reports on Magento
In the report section, you can find valuable statistics for your business: reports on the products your customers add to their carts, reports on abandoned carts, the most-searched terms on the website and the results of your email marketing campaigns, among other useful data.
Magento marketplace
Magento Commerce provides a marketplace full of extensions to improve and boost the performance of your online shop. These extensions are sorted by category or functionality, so it's very easy to find what you're looking for. You'll find extensions related to customer service, payments and security, marketing, accounting and finances, website optimization, and couriers and fulfillment.
Magento's built-in tools
Use Magento Commerce to offer a safe, professional and time-efficient purchasing experience to your customers. The tool provides great possibilities for personalization and compatibility with third parties. Some of the features include:
Segmentation and personalization with promotions and special prices for users depending on their gender, region, order history, items on the wishlist, etc.
Seamless purchasing saves you and your customers time and boosts conversion rates. Payment and shipping information is stored to speed up the process for the next purchases. This is especially useful for mobile sales (m-Commerce).
The Page Builder tool enables you to design and edit content in a professional and simple way, without having to hire a graphic designer or developer.
Up-selling and cross-selling strategies are available through the use of smart rules that can be easily set up by establishing conditions.
Visual commercialization allows you to organize your products in a clear and logical way to get the best results.
Elasticsearch provides for the creation of especially large catalogs, and it seamlessly increases the catalog search capacity as the number of searches, sales and, in general, the size of your business, grows.
Multi-brand management and global expansion can be achieved from a single server. If you use Amazon Web Services (AWS), you can choose from a large number of AWS data centers.
B2B functionalities allows you to create business accounts, set up multiple buyers and define their functions and responsibilities to make purchasing a self-service and easy experience. You can also create personalized catalogs and price lists, payments on account with fast forms, request lists and an optimized workflow to ask for estimates.
REST API will enable you to connect any source of data to your Magento shop.
FAQ about Magento
Who owns Magento?
Magento now belongs to Adobe and has been rebranded as Adobe Commerce.
What is Magento used for?
Magento is used for the creation of online stores
Why is Magento bad?
Magento isn't a bad platform. However, it could be that it isn't what your online store needs. For instance, if you run a small online store that doesn't require customisations the cost of Magento would be an inconvenience.
Is Magento easy to use?
Magento isn't know for its usability, being hard to use and understand even for experts developers specialized in Magento.
Wrapping up
We hope that this article answered all the questions you had about Magento. Now that you have a complete and holistic view of this eCommerce platform, you can assess the potential benefits as well as the challenges. If you think this platform may not be the best for your business, you can read our articles on PrestaShop and WooCommerce. Those platforms may be exactly what you're looking for!