Inside this article
Although it is virtually impossible to completely eliminate returns, reducing their frequency is easier than you might think. 
If you are wondering how to reduce returns in eCommerce then in the following article we will show you the most effective strategies and tools to do so.
How returns affect eCommerce: important metrics to keep in mind
The average return rate for e-commerce purchases ranges from 15% to 30%
Return rates tend to increase during peak shopping seasons (think Black Friday, Christmas or sales)
Clothing and fashion items have some of the highest return rates
Around 95% of customers are more likely to shop with a retailer again if the return process is easy and hassle-free
Customers who make returns are 70% more likely to become repeat buyers compared to those who don't (ie. returns can be good for business if done right!)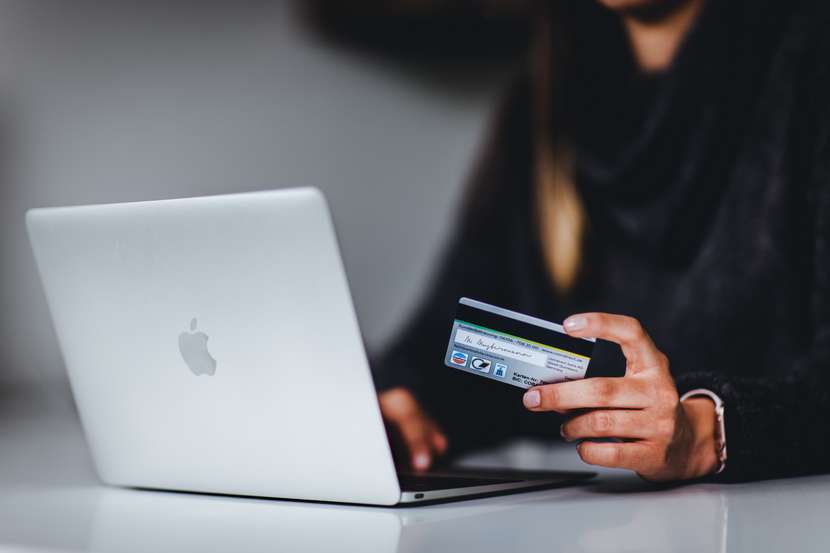 Tips to reduce returns in eCommerce
1. Analyze return reasons
The first step toward reducing online returns is to track the number of returns and the reasons behind them. Knowing why buyers decide to return a product is an essential part of getting to know how to reduce returns in eCommerce.
You might be surprised to find that general returns statistics estimate around 65% of all returns are due to retailers' own fault. So finding out these reasons that can point to issues with your operations and processes you were unaware of, can be critical in reducing eCommerce returns.
2. Resolve customers' doubts
Good customer service plays a crucial role in reducing returns in the realm of eCommerce due to several key reasons. Firstly, effective customer service establishes clear lines of communication between the customer and the seller, allowing any concerns or issues to be addressed promptly. 
Moreover, good customer service not only resolves issues efficiently but also builds a strong rapport with customers, ultimately mitigating the need for returns by ensuring a more seamless and satisfactory shopping process.
3. Have Detailed Product Description and Images
Ensure that your product listings have a clear and accurate description along with high-quality images. This helps customers understand what they are buying, reducing the chances of receiving items that don't meet their expectations.
4. Offer Size and Fit Guides
Provide comprehensive size guides and fitting information for clothing, footwear, and other size-dependent items. This helps customers choose the right size, reducing the likelihood of returns due to incorrect sizing.
5. Use Sufficient Packaging
Another frequent reason for returns is the arrival of a damaged package or broken product. Packaging must be sufficiently protective to ensure safe and, at the same time, cost-effective delivery. 
6. Promote Automatic Exchanges 
One effective strategy for reducing the number of returns while still addressing customer concerns is to actively promote exchanges. This approach involves encouraging customers to exchange items for different sizes, colors, or variants instead of initiating a return.
With Outvio's automatic returns and exchanges portal you can create effective strategies to reduce returns in your eCommerce, and customize the process with products and offers to generate new sales and monetize each return.
7.  Automate the order verification and shipping process
By integrating order information directly into a labeling system, accurate shipping labels can be generated automatically, reducing the chances of incorrect items being dispatched. Additionally, implementing automated product verification through barcode scanning or image recognition helps ensure that the right products are being packed.
8. Implement traceability in the return process
When customers can monitor the status and location of their shipments in real-time, they gain a sense of control and confidence in the delivery process. This reduces anxiety and uncertainty, as they are well-informed about the whereabouts of their purchases. Consequently, customers are less likely to perceive delays or delivery issues as problematic, leading to fewer premature return requests driven by impatience or concern. 
In essence, shipping tracking enhances the overall customer experience and minimizes the likelihood of returns by fostering trust and reducing the need for hasty actions.
Tools to reduce eCommerce returns
The following tools will help you to have fewer eCommerce returns:
1. Outvio
Outvio is a shipping and order fulfillment platform that offers features like branded tracking pages, automated return labels, and clear communication with customers throughout the shipping process. This tool can enhance customer satisfaction and streamline return processes. It also provides a real-time traceability system so that the order is never misplaced, thus reducing returns.
2. Zilio
Zilio is a virtual fitting room tool that helps customers accurately determine their clothing size. By providing accurate measurements, this tool reduces returns caused by incorrect sizing.
3. Yotpo
Yotpo is a customer review and user-generated content platform. It encourages customers to leave reviews and post photos of their purchased products, giving potential buyers a better understanding of the products' quality and fit.
4. Live Chat 
Live chat support tools like LiveChat or Intercom enable real-time communication between customers and support teams. Instant assistance can clarify doubts and help customers make informed purchasing decisions.
5. True Fit
True Fit is a personalized fitting solution that recommends the best size for customers based on their body measurements and preferences. This reduces returns in eCommerce due to size-related issues.
FAQ
How much do returns cost retail businesses?
Frequent e-commerce returns lead to substantial costs: return shipping fees for both customers and retailers, potential restocking charges, inventory devaluation due to aging or damage, administrative burdens, payment fee refunds, and logistics expenses. It is estimated that returns cost around 3.8% of the retailers sales revenue annually.
Conclusion
After learning how to reduce returns in eCommerce - and putting these tips into practice - it will be easier for you to transform those inevitable returns into something positive for your customer and beneficial for your business. With the right tools you can lower that 3.8% loss on returns, and turn it into a profitable marketing budget instead!