Inside this article
While it's pretty much impossible to completely eliminate returns, reducing their frequency is easier than you might think. Today, we'll provide 8 easy steps to reduce returns in your eCommerce store.
Although returns produce considerable costs for online stores, the ultimate goal for businesses shouldn't be to eliminate them but to reduce the need or desire to process a return in a way that doesn't harm the brand or the customer. But how can you do that? Let's take a look at some time-tested, effective methods to get you started. 
Best practices to reduce returns in eCommerce
We've gathered 8 easy steps that help to reduce returns in eCommerce:
1. Analyze return reasons
The first step toward reducing online returns is to track the number of returns and the reasons behind them. Knowing why buyers decide to return a product is an essential part of getting to know how to reduce returns in eCommerce.
You might be surprised to find that the reasons point to issues with your operations that you were unaware of eCommerce returns statistics estimate that 65% of all returns are linked to retailer faults.
Independently of all those serial returners —those who decide to purchase something only to a) try it out, b) use it once and return it or c) pick out the best size— you are doing something wrong when it comes to developing your products or selling them.
Wrong price, wrong product, incomplete product page, inadequate shipping packaging and the wrong marketing strategy are some of the common reasons why people decide to process a return.
All of these issues can be fixed with the tips in this article. However, it's important to divide up your customers in order to differentiate between "justified returns" and serial returners. The reason is simple; you should only give special privileges to loyal customers, not to those who are planning to return products from the beginning.
Ask customers why they've returned a product and reward them with a discount code and product suggestion as a sign of appreciation for their trust, time and money. Through this survey, you'll find out which are justified returns and which are repeat returners.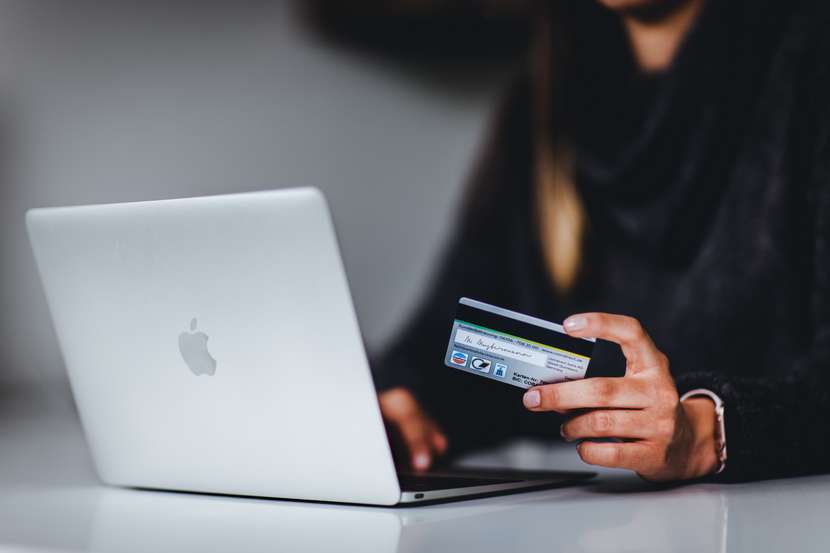 2. Perfect your product pages
The product page is one of the first elements that the customer comes into contact with. For this reason, it's important to make sure that the title and description fit the characteristics of the product. However, not only the written content should be taken into consideration —pictures and videos need to be high quality and accurate.
Use the power of social proof by adding product reviews to the product page and size guides or smart fitting tools. These additions will allow customers to form a better opinion about the products, giving them a similar experience to shopping in person along with the many advantages of online shopping.
If you display the estimated delivery time and the number of items available, you may trigger a sensation of scarcity and FOMO in your customers that can translate to a boost in sales.
In this way, you'll avoid preventable returns for reasons as common as wrong size, wrong color, or late delivery.
3. Create an attractive return policy
Return policies are one of the first aspects online buyers check before making a purchase. Actually, the return policy is one of the main reasons why customers decide not to make a purchase in the first place.
Creating a return policy that is flexible, clear and concise —and which includes an extended return period— is one of the best ways to gain customers and reduce returns at the same time.
Another eCommerce returns statistic from the University of Texas confirmed that the urge to return products decreases as time passes.
Making the return process easy and free for customers will change the way they feel about making a return at your eCommerce store, transforming an inconvenience into a competitive  advantage.
4. Offer free returns
Free returns have a positive impact on your brand image, and, therefore, on the success of your business. The reality is that buyers aren't willing to pay to return their products anymore. In the same way that they don't need to pay anything to process a return in a traditional shop, they don't want to pay for the same service online.
Offering free returns is a profitable solution for the majority of online retailers. If the nature of the products makes free returns highly unprofitable, you can always split the shipping costs with the customer.
5. Prioritize packaging
Another frequent reason for returns is the arrival of a damaged parcel or broken product. If your products are fragile or need special delivery conditions, this should be reflected on the packaging.
Packaging needs to be protective enough to ensure a safe delivery while also being cost-efficient.
However, there might be another factor at play besides the type of packaging used. The way you package the products can also result in more or fewer damages.
6. Provide quality customer service
Providing quality customer service through a live chat is a good way to reduce returns resulting from a lack of information or doubts.
In such cases, your customer support agents can solve the issue before the buyer chooses to return a product, or even offer an exchange or refund, saving on the shipping costs.
Easy returns make buyers 92% more willing to order from the store again. This is also customer service and can be easily carried out with an eCommerce returns solution.
7. Automate processes and prevent errors
One of the best practices to reduce returns is to implement automation in your eCommerce business.
On many occasions, returns need to be processed because of an unoptimized picking and packing process. Another eCommerce returns statistic from a Forrester Consulting study conducted for UPS shows that 23% of returns happen because companies shipped the wrong item.
To avoid these mistakes —which tend to increase as your business grows— it's fundamental to automate and optimize processes in the supply chain.
If the size of your eCommerce store doesn't allow you to manually package and ship every order and thereby ensure that the products are indeed what the customer ordered, you can use automation to prevent future problems.
For instance, you can use a warehouse management system (WMS) to keep track of the inventory levels, improve the design of your warehouse and prepare more efficient picking and packing routes.
Additionally, you can also use returns management software in your eCommerce business to allow your customers to process their returns without needing to contact customer support.
Asking your customers to complete a form to process a return won't help you reduce returns, but it will have a negative impact on the purchasing experience and brand image.
8. Implement traceability in the return process with Outvio
Create picking and packing lists automatically and divide orders depending on the number of products in them. Outvio will help you process mono-product and multi-product orders more efficiently, cutting down unnecessary costs and reducing mistakes related to product picking and packing.
Outvio is more than an eCommerce returns management software. It offers you more than an eCommerce returns solution: choose the best shipping rate for every order automatically through smart rules; keep track of all your orders, nationally and internationally; offer returns to all your customers; solve shipping issues quickly and efficiently, and use its marketing and customization features —customizable tracking and returns portals and automatic and personalized notification emails— to build customer loyalty.
Conclusion
Implementing these 8 processes helps reduce returns in eCommerce, but it doesn't completely eliminate them.
After knowing how to reduce returns in eCommerce —and implementing these tips—, it will be easier to transform those unavoidable returns into something positive for the customer.
In this way, the LTV of customers is prolonged and they will choose your store over your competitors'.