Inside this article
Shipping insurance becomes fundamental to provide satisfactory compensation and customer service whenever there's a parcel that gets lost or arrives in poor condition to your foreign customers. Learn all you need to know about shipping insurance and solve all the problems regarding international shipping and shipping issues.
What is shipping insurance?
Shipping insurance is a precautionary measure to ensure the safety of products while they are being delivered. Shipping insurance can result in compensation as a result of different events: theft, damage, loss, etc. If any of these happen during the delivery, the insurance company or courier will take care of the financial responsibility.
As an online store, there are several stages during the shipping process that can lead to delivery complications. Having a safety net for these circumstances means peace of mind for the seller and the buyer alike.
Each courier establishes its own requirements, limitations and special circumstances related to shipping mishaps, but the advantages of contracting shipping insurance yourself are enough to make it worth it.
Below, we have listed the advantages of insured shipping.
4 Benefits of shipping insurance
1. Prevent additional costs
If the package is properly prepared, you'll receive a refund for any damage or loss that may occur, and it won't affect your profit margins.
The refund may include both the cost of the goods and the shipping costs, depending on the insurance you purchased. This means that you'll be able to ship the products to your customer again without any financial consequence. You may need to contact the customer to explain the situation and offer an appropriate solution to the problem.
There are some situations that standard insurance won't cover. For instance, standard shipping insurance won't cover the cost of lost or stolen jewelry or gemstones. In this case, the online shop selling jewelry will bear all the costs should any damages occur. If you sell valuable products, we recommend having additional shipping insurance to prevent this from happening.
2. Customer satisfaction
Shipping insurance improves customer service and provides a better purchasing experience, fostering loyalty among customers in the long run.
One of the most important moments in a customer's experience is their reaction to a shipping issue (should one arise), but you can prepare for this by having the appropriate insurance coverage. 
With express shipping becoming more and more popular, the expectations customers have are also higher than they used to be. 
Shipping insurance means that you can afford to replace damaged or stolen parcels, keeping customers in the funnel and safeguarding your reputation online.
3. Scalability
As your business grows, the number of customers and orders you'll be processing on a national and international scale will increase too.
More orders shipped means more room for mistakes to happen, unless you use a tool like Outvio
4. Peace of mind
The daily tasks of your business keep you busy enough already. Avoid additional stress by eliminating unnecessary worries about the safety or arrival of shipments.
This point is just as important to you as it is to your customers. Let them know that you've got the situation covered with additional insurance so that they can feel reassured, knowing you'll have a solution if something does go wrong.  
In order to successfully sell online, don't compromise on your business' profitability or your customers' satisfaction.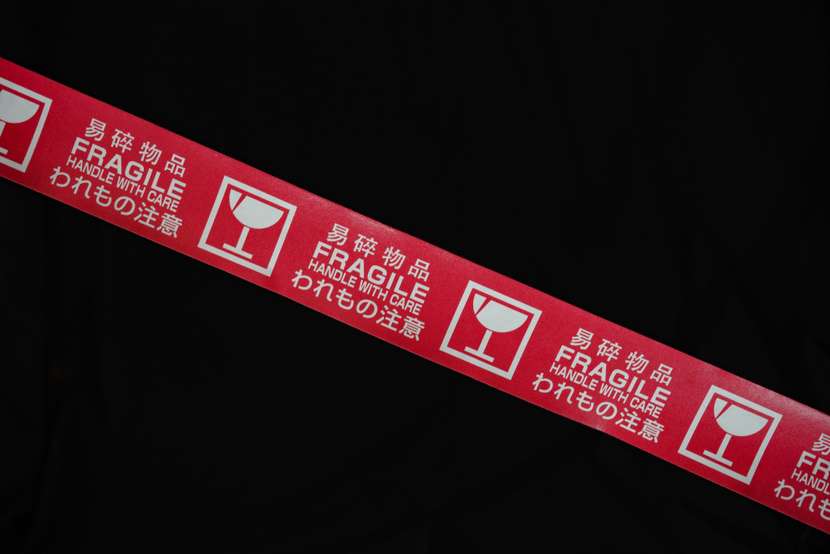 What does shipping insurance cover?
The level of coverage provided by each depends heavily on the shipping company and the insurance company that they partner with, if any. Generally speaking, shipping insurance covers all those events that are out of the seller's control: delays, damage, loss, theft, etc.
Shipping internationally is a particularly delicate process during which losses, damages or even thefts can occur. The number of agents involved, customs clearance and other factors related to the country of origin or destination can have an important impact on the safety and arrival of the products.
Not even domestic shipments are guaranteed to arrive in perfect conditions. If the courier you work with doesn't cover reasonable unexpected events, or the nature of your products simply requires more precautionary measures, you'll need additional shipping insurance.
Couriers that offer shipping insurance in the UK
Royal Mail
Royal Mail offers compensation for domestic and international shipments that have suffered a delay or damage, or that have been lost. You can check out the conditions on their website.
Parcelforce Worldwide 
Parcelforce also provides compensation for domestic and international shipments. You can check out the conditions of every shipping method on Parcelforce's website.
DPD
DPD has also taken into account all the chances of something going wrong during the shipping process of a parcel, domestically or internationally, and offers standard and special shipping insurance. You can calculate the cost of additional insurance on their website.
Hermes
Evri, the new name of Hermes in the UK, also covers a wide range of possibilities that are listed on the website, including items without coverage and maximum coverage. Other valuable information about their services can also be found.
UPS
UPS is an international shipping company that provides shipping insurance only for some packages, shipping options and locations. For more information, read all the details available on UPS's website. 
FedEx
FedEx offers different shipping insurance in the various territories where it operates. To check liability in Europe, go to their section on conditions of carriage.
TNT
TNT is an international shipping company that offers additional shipping insurance options. You can check availability on their website.
DHL
DHL is another popular courier in Europe that offers extended coverage depending on the value of the products or the type of shipment. Check out their conditions and costs to decide if this is the right option for your shipments.
How to get shipping insurance as an online store
Automate the process of shipping domestically and internationally with Outvio. This platform for eCommerce focuses on everything post-checkout and speeds up your logistics process, eliminating steps where human errors might occur, like the picking and packing of products or the creation of shipping labels and customs documents.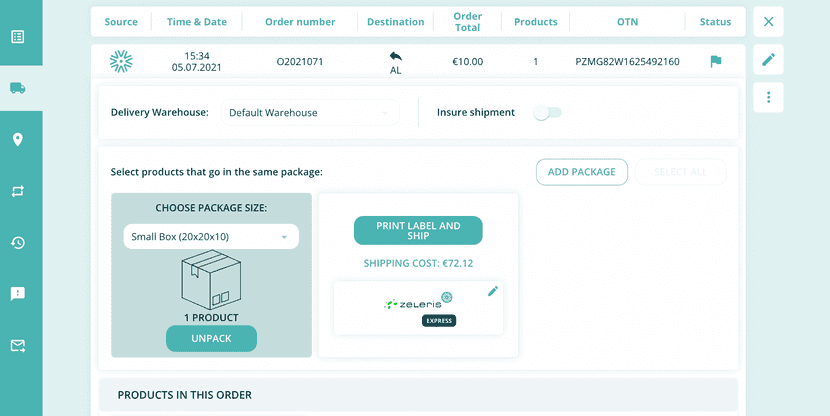 Sign up and connect your local and international couriers with your online store through Outvio's interface and use our pre-set rates, or include your own shipping rates and conditions. You'll be ready to go in just a few minutes!
Once you have your first order ready to be sent, insure the shipment and print the label, you are all set for success!
Conclusion
Shipping insurance can make a lot of sense for many eCommerce stores, specially for all those businesses dedicated to online sales of products with great monetary value.
Now that you know what is shipping insurance, what it usually covers, the advantages of offering it and which couriers offer this service in the U.K., you'll be able to take your customer service to the next level!