Inside this article
International shipping is an essential part of any eCommerce business operating in a digital and global market.
According to Statista, the number of international shipments surpassed 131 billion in 2020, and in less than six years, that number is expected to reach a whopping 266 billion, but…
How does international shipping work?
In order to make international shipments and deliver them promptly without shipping issues, you'll need to take into account two activities that happen before the parcels are handed over to the courier: 1) the selection of the international shipping company and 2) the creation of customs documents.
There are several international shipping companies for eCommerce businesses in different parts of Europe. The selection of one or another will be heavily dependent on the destination of the packages, the shipping costs that the eCommerce business and its customers are willing to face and the importance they give to delivery times.
Another factor to consider before you start sending parcels overseas is which shipping methods your customers prefer. For example, there may be a preference for a specific company, certain delivery methods like PUDO (Pick Up, Drop Off locker systems) or cash on delivery.
Additionally, certain couriers may establish maximum and minimum dimensions and weight.
Always take into account the potential for returns to take place. Check if your preferred international shipping companies facilitate reverse shipments or returns. If not, you'll need to delegate this task to other operators with whom you may not have special rates and whose logistics system you're less familiar with. This can end up affecting your global eCommerce and cross-border operations.
Lastly, you should consider the total cost of sending parcels overseas. It might be more profitable to offer different shipping rates depending on the country or the distance from origin to destination.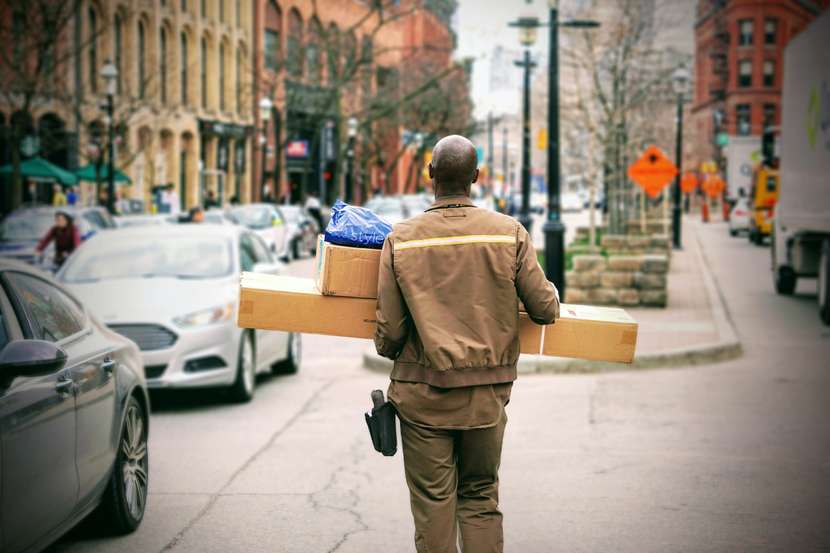 Customs documentation
Customs clearance is one of the processes that cause the most worry when it comes to international shipping for eCommerce. It's during this phase that most shipping issues occur, causing delays or cost overruns for international orders.
As an eCommerce company delivering goods to other markets, you could face unplanned duties and taxes or, even worse, your customers may need to pay additional costs that nobody informed them of.
If you want to avoid this bitter pill that will surely ruin their purchase experience, the best strategy is to know precisely which documentation is needed for every international shipment.
Correctly filling in these documents is an essential step.  As long as it's done properly, the reviewing process at the customs office will be completed without additional taxes or duties for the exporter or importer.
International shipping companies for eCommerce businesses
These international couriers are available for international shipments from various points in Europe:
Parcelforce Worldwide
Parcelforce Worldwide offers the following services:
Global express
Ireland express
Global priority
Global value
Global economy
HM Forces
Royal Mail
Ship internationally with Royal Mail using these shipping methods:
International Tracked & Signed
International Tracked
International Signed
International Business Standard Priority
International Business Standard Economy
DHL
DHL has the following international services:
DHL Express Worldwide
DHL Express International service for businesses
DHL Parcel
DHL Global Mail Priority
DHL Global Mail Tracked
DHL Global Mail Plus
DPD
Send your parcels internationally with these DPD services:
DPD Classic
DPD Express
Air Classic
DPD Direct
DPD Priority international mail
DPD Standard international mail
FedEx
FedEx is an international courier known for these services:
FedEx Europe First
FedEx International First
FedEx International Priority
FedEx International Priority Express
FedEx International Connect Plus
FedEx International Priority Freight
FedEx International Economy
FedEx International Economy Freight
UPS
Ship your parcels internationally with these UPS shipping methods:
UPS Express Plus
UPS Express
UPS Express Saver
UPS Standard
UPS Expedited
TNT
TNT offers several international services, including:
Express 9:00
Express 10:00
Express 12:00
Express End of the business day
5 Tips for international shipping in eCommerce
1. Sell only authorized goods
In order to avoid selling any unauthorized products, you'll need to learn which goods are banned in other countries, which products require special licenses or certifications and which items can be exported without special customs documentation.
Consulting the specific regulations of every country you sell to is the only way to ensure that you ship only authorized products. If you only sell within EU borders, this process will be faster and simpler.
2. Inform customers about any possible additional charges
Unless you want to surprise your customers with additional charges that they weren't informed about,  or burden them with tasks they didn't know they had to carry out, communication is your best friend.
To make sure the package is delivered without surprises, always share the following information with your customers: the cost of shipping, the delivery time, the form of transportation used and the company in charge, where the item will be delivered and your return policy for international shipments.
If you don't do this, customers may decide to reject the package due to unexpected customs duties. If that happens, the eCommerce business, as the exporter, will need to pay the charges and the shipping costs for its return.
If the online store also chooses not to pay, customs will destroy the package and the eCommerce business will have to face the loss and the dissatisfaction of the customer. For instance, if you are sending parcels overseas under the Incoterm DDP, calculating the costs for your business is an unavoidable task.
3. Prepare the packages for a long journey
The safe arrival of the products you're about to ship internationally is a key factor for customer satisfaction.
Some general rules for cross-border eCommerce are:
Include protective material for the products
Reinforce the corners of the box with tape
Avoid using newspapers or advertising material inside or outside the package due to potential censorship
Avoid packaging (boxes, envelopes) that is too small. The chances of smaller items getting lost or damaged are higher
According to most international transport companies, parcels should be able to resist a fall from a height of about 1.5 meters.
4. Consider shipping insurance
Compared to domestic shipments, international shipments tend to have a longer route with more agents involved. Getting shipping insurance is a logical step if you sell products with a higher price point. Some of the things to consider before getting shipping insurance are which kind of guarantee you want to offer and which couriers you use to ship.
Check the efficiency of the couriers and the number of shipping issues they cause —this is possible when you use Outvio—.
Opting for companies with more expensive rates but that are more effective overall can mean fewer shipping issues and, therefore, insurance may not be needed. Besides this, you can do research to find out which couriers a company partners with to deliver the goods to the final destination.
Many local companies partner with international couriers or couriers that work in a specific geographical area. These couriers could be in charge of managing your international shipments once they've left national borders. Knowing who they are and how they work is just as important as knowing this information about the main couriers you work with.
5. Check the shipping information
Check all the documentation needed for every international shipment, including theshipping label, customs documents and any other document that may be required. These documents change depending on the destination of the goods. We recommend using tools for fulfillment and shipping that automatically generate and print these documents for certain destinations.
Outvio generates commercial invoices and shipping labels automatically when they're needed, speeding up the administrative tasks for these shipments and allowing your team to work more efficiently.
Create an account with Outvio for free and integrate your eCommerce platforms, couriers and third-party apps.
What to charge for international shipping
Offering fast and free shipments is a practice that's becoming more and more popular, so if you want to be the next eCommerce hit, you'll need to make calculations to check if you can shoulder these costs and provide the same options to domestic and international buyers.
When you decide to sell in the EU, you'll also need to offer returns to these customers. But, apart from this, you'll need to consider that customers expect to be able to receive and return products online for free, just as they would offline.
If this isn't possible, you can always find a middle ground by offering shipping and returns at a reasonable price within a generous time period.
Once you're set on this decision and have created the returns policy for your online store, the next step is to implement a tracking system for international shipments and returns to unify your network of international couriers within a single interface.
Outvio allows you to do that while also providing tools for the customization of the tracking and returns portals.
Check out Outvio and brand your post-checkout operations and messages.
Duties and taxes
The first step toward understanding how duties and taxes work on an international level is to get acquainted with product classification systems such as TARIC codes, HS codes or HTS codes.
These codes determine the duties and taxes to be paid either by the exporter (online stores) or by importers (customers) in order to ship and deliver or receive the goods.
Selecting and including the correct code for every item you ship internationally is crucial to avoiding unplanned customs procedures or documents. You could even face the withholding or destruction of a package if the required documentation is not presented before the deadline, or if the affected party is not willing to pay the charges.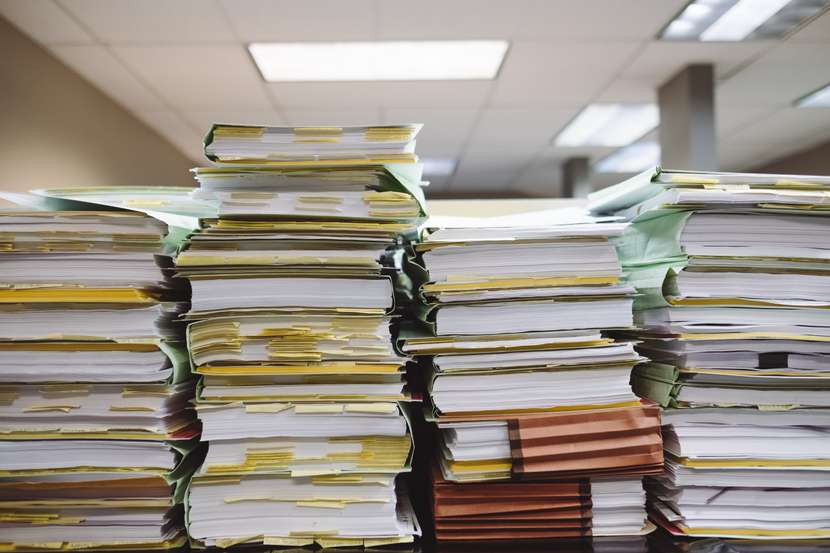 Another key aspect to consider is the use of Incoterms. Knowing what they are and what they mean for the exporter and importer is a fundamental part of internationalizing your global eCommerce business.
Inform your customers of the responsibilities that each Incoterm entails before they make a purchase, and discuss these Incoterms with your couriers since not all couriers are compatible with every Incoterm.
Last, but not least, get acquainted with the EORI number. This alphanumeric code registers and identifies economic operators inside the EU. In essence, the EORI acts as a representation for importers and exporters.
The EORI code needs to be included in vital customs documents like the commercial invoice or CN22 and CN23 forms.
Documentation for international shipping
The following are some of the most common customs documents you will encounter when dealing with international shipments:
Commercial invoice: This document contains information for the tariffication of products. The commercial invoice can be replaced by other invoices suited to the specific customs office.
Certificate of Origin: Also known as proof of origin or origin certificate, this document certifies the country of production of the goods. It is always required for operations between the EU and another customs territory.
CN22 and CN23 Forms: These documents are attached to parcels with destinations outside of the EU. You should choose one or the other depending on the weight and value of the goods.
CP71 Form: This document is normally generated together with the CN23 form. Recently, many companies choose to attach two copies of the CN23 rather than including the CP71, since the information provided on both documents is very similar.
Packing List: This document keeps a record of all of the packages you're shipping together, including their contents and their weight.
H7 Document: For goods valued under €150, you can ask for an H7 to accelerate the customs clearance of the products.
eCommerce international shipping solutions 
Regardless of whether you're already shipping internationally or preparing to start, the various forms and nuances of the system can be quite overwhelming. 
That's why global online stores use eCommerce international shipping solutions like Outvio.
Outvio streamlines all of your post-checkout operations, thereby reducing the workload in departments such as customer support and warehousing —and increasing the speed and efficiency of your online store processes.
From order processing to shipping, tracking, shipping-issue management and returns, Outvio has you covered.
Plus, Outvio offers innovative marketing tools to customize your communications with customers and brand the post-sales journey.
Sign up now to start your free trial and use Outvio to grow your eCommerce business.
Wrapping up
Take your eCommerce international shipments and returns to the next level by following our tips, choosing the best shipping companies for your cross-border eCommerce operations, and using Outvio —the most complete eCommerce solution that helps you manage your international shipments and returns.