Inside this article
Did you know that customer orientation is one of the most beneficial business strategies available to a company?
According to Qualtrics, companies that offer quality customer experience outperform by nearly 80% of those that don't offer quality customer support.
Customer orientation is a strategy specifically designed to optimize the user experience and incentivize customer loyalty. If your channels have already been optimized to acquire traffic, but you are leaving customer support aside, you may be missing out on a great business opportunity.
In this article, we teach you what customer orientation is and some tips to apply it successfully.
What is customer orientation?
Customer orientation is a business strategy that involves all workers in an organization. A customer-oriented company directs its efforts toward solving buyers' needs, thereby providing quality customer service.
Orienting all processes to meet customers' expectations is one of the most powerful strategies available today for building customer loyalty.
In a world where consumers have all the comforts at their disposal, there's nothing more effective than inviting them to interact again and again with your brand through a satisfactory shopping experience.
Additionally, and thanks to customer orientation, you can adapt your products or services to new consumer habits and thereby increase the conversion rate.
The most important customer orientation activities take place in the post-sales phase.
Advantages of a customer-oriented business
Strengthened relationships with customers
Increased repeat rate
More customer attraction, at a lower cost
More sales and conversion at all levels of the funnel
Brand recognition and better business reputation
Greater business lifetime value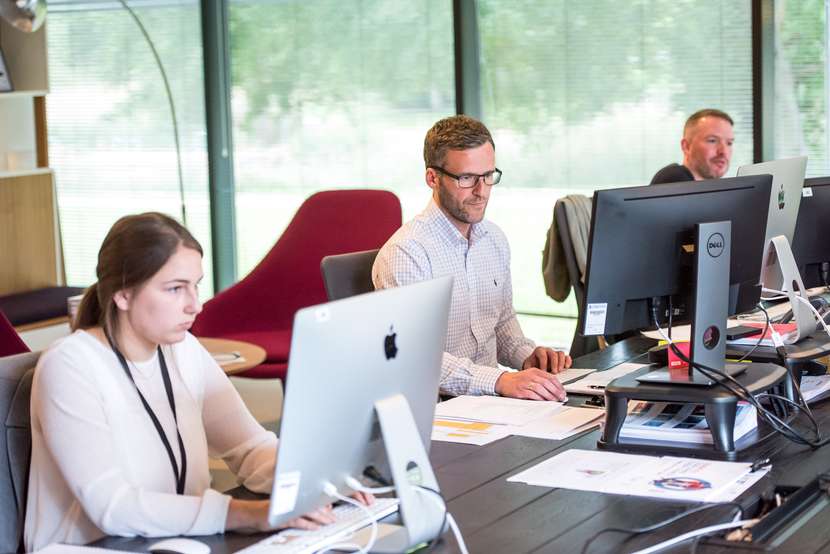 Tips for correct customer orientation
1. Know your customers and market
It's impossible to guide a strategy toward customers that you don't know. Create a profile of what your buyers want and need as well as your competitors' proposals.
2. Place the customer at the center of your business
This is the most important tip. Prioritizing customers has to be the common goal for all departments and employees. Having a database with customers' information will help the organization access and edit the data and thus optimize the different processes and activities. You can use a CRM system to collect the data and work as a unified point of information.
3. Monitor interactions frequently
Knowing how your customers behave on your website will allow you to evaluate their satisfaction and find friction points to improve the user experience and purchasing process. Find the metrics that are most useful in your particular case and use behavior information to monitor and optimize the selling process.
4. Work with companies that share similar values
Sometimes, the overall experience for customers depends on third parties. This is the case with couriers that can influence, positively or negatively, the impression a brand leaves on a customer through the delivery experience.
Establishing working relationships with stakeholders who share the same vision and are also customer-oriented is key to avoiding bad practices and avoiding a bad reputation for your online store.
5. Include innovative technology in the shopping experience
A unique and positive experience requires being up to date with current consumers' habits. Providing an outdated service, like a checkout without sufficient delivery options, shouldn't be the case for your online store, especially if this happens because of a lack of technological resources.
To have a customer-oriented strategy, use Outvio, the post-sales tool designed for online stores that have customers at the center of their operations. Take a look at our features!
6. Customer communication should be a 'must' throughout the selling process
To execute a successful customer orientation strategy, it's important to automate communication as much as possible.
With automation tools, customers can be informed of any news or business changes that may affect them. Don't forget to personalize the message to promote your core values and greater affinity with customers.
Advantages of Outvio for customer orientation
Outvio allows eCommerce businesses to optimize their post-sales processes to better meet their customers' needs. For instance, you'll be able to:
Enjoy automated and personalized incident management
Offer an interactive tracking map for all shipments and returns
Automate the order management and returns process
Obtain advanced statistics for eCommerce
Send follow-up messages automatically
Customize post-sales communications with customers
Do you want to grow your eCommerce business? Outvio can help you out.
FAQ about customer orientation
What is customer orientation as a value?
Many companies focus their growth on satisfying their customers' wishes and needs to boost customer loyalty. Instead of investing in obtaining new customers, they prefer to take advantage of the customers they already have.
What is the importance of customer support?
Customer orientation is the choice to place the customer at the core of business strategy, which, in turn, improves the profitability of other internal areas such as marketing, sales, customer service and the user experience.
How can my business work on customer orientation?
Customer orientation must be addressed in a structural way in order to integrate the idea into all areas of the business. This affects both pre and post-sale processes.