Inside this article
Return management is a complex task, especially once an online store starts to bloom — and avoiding returned goods isn't an option anymore. However, the good news is that returns and exchanges can be used to build trust and boost customer loyalty.
According to TermsFeed, the world's leading generator of online legal agreements, over 73% of customers confess to being less likely to buy when the return process is restrictive. Luckily, this issue can be easily addressed by automating the returns flow and giving customers the power and tools to manage their own returns.
But that's not the only option;  you can create a more efficient returns management process for your eCommerce business in just 4 key steps.
What does the returns management process consist of? 
The returns management process of an online store includes all the activities carried out to process an exchange or return for a customer. The flow to return goods can vary from business to business. However, there are some general rules and steps that should always be followed if you want to optimize your eCommerce return system.
Some of the tasks eCommerce stores need to do when handling a return are:
Address the status of the returned goods
Discover the reason for the return, in order to reduce future returns as much as possible
Place the goods back into the available stock 
Send a replacement if the returned item was the wrong size or color, or it was damaged 
Issue the customer a refund, in case they don't want a replacement or exchange
4 Best practices for eCommerce returns
1. Process returns automatically
Many online stores are still handling the returns process manually. When the volume of returns isn't high, this system, although inefficient, can suffice. However, as your online store grows, you'll definitely need to find ways to make the returns management process as efficient as you can.
One of the easiest ways to do so is by automating the process flow as much as possible. This can be done in different ways, but what we recommend is to enable your customers to handle their returns themselves.
With Outvio, you can create a simple flow to allow customers to manage eCommerce returns without having to contact customer service. On top of this, the returns portal includes your branding elements to create a fully branded customer experience that increases customer loyalty and retention.
2. Find out the reason behind the return
While automating the return process is important to accelerate operations and increase efficiency and customer satisfaction, getting to the root cause of returns is key to avoiding unnecessary returns that could potentially damage the relationship with your customers.
For instance, if you find that customers consistently have trouble finding the right size (resulting in a high number of returns), you could work on creating a size guide or better adapting the sizes to what the customers expect.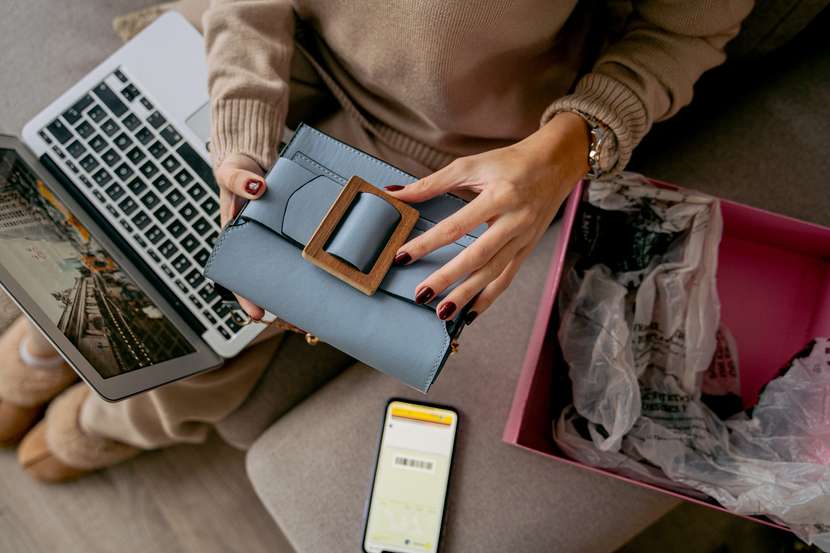 If customers don't understand how to use your product or feel misled by the description of the product or the pictures you show, chances are your product pages aren't accurate enough, or they don't show all the data the customer needs to make an informed decision.
3. Offer returns worldwide
Today's purchasing habits make it fundamental to offer simple and clear return policies that favor the customer, regardless of where they are, and thereby promote further sales. At the same time, it's crucial to simplify the reverse logistics process of the eCommerce business for more efficient operations.
Depending on the nature of your business, it may be the case that shipping a new product without actually receiving the unwanted item is more cost-effective than processing a product exchange that needs to travel worldwide, especially if your online store supports the costs of returns.
Once you know in which markets you can offer free returns and in which not, you need to create a network of couriers that can bring the sold items back to your warehouse when a customer isn't satisfied with the product.
If you have already partnered with couriers that support reverse shipments to your warehouse, the next step is to localize your returns portal to a language that the customer can understand. This way, buyers will be able to handle their own returns without contacting your support team.
In the long run, a smooth returns process that is branded, practical and easy to execute translates into lower costs for the online store and improved customer satisfaction.
4. Easy returns at the center of your eCommerce store
With the increasing number of online sales, returns are becoming a major reason why a buyer might decide to buy from one online store rather than another. In fact, according to Invespcro, 92% of customers admit to choosing an online store because of an easy product return process.
While reviews help to build trust in a business, many customers still perceive online purchases as a risk when they compare them to those made offline. This is why an easy return process and a clear returns policy are primary factors behind a customer's decision  to purchase from an online store for the first time.
But what exactly does "easy" mean in this context? 
Your return policy is easy to find on your main page and product pages
You have an FAQ on shipping and returns and exchanges
The process itself is easy and fast, and the solution, whether exchange or refund, is fast and cost-free
Returns can be processed without the need to fill out forms or contact support
Returns are low-cost, if not free
How to handle customer returns, step by step
There are certain activities that should be part of any eCommerce returns flow to ensure maximum profitability without compromising on customer loyalty.
Track and analyze your returns and exchanges
One of the first things to implement for the smooth management of returns is a system to track and store all your returns, exchanges and returns. That way, you can study why they happened in the first place.
Although a considerable number of returns are generated because the customer simply changed their mind — 12% according to Shopify Plus data — understanding why other returns happen is the first step toward transforming returns into a source of customer satisfaction.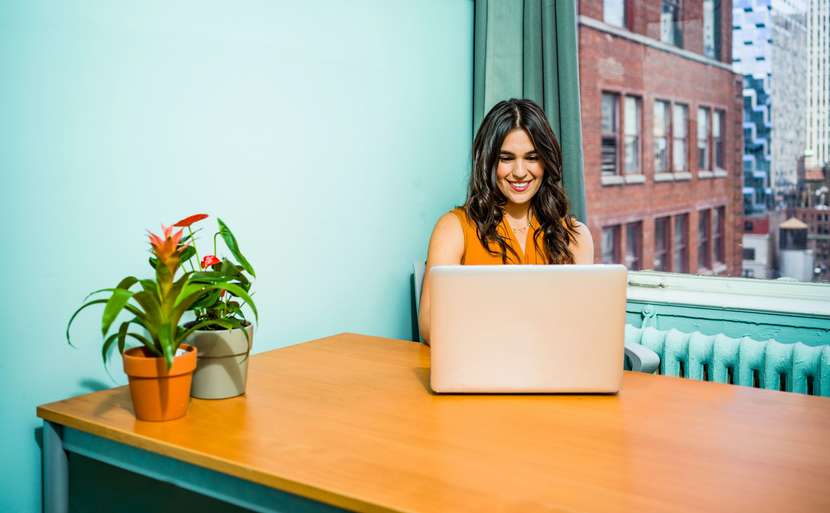 For instance, the reason behind the majority of online returns is a problem with the sizing. By including an accurate size guide for every item, you'll therefore be able to narrow down the number of items that get returned because it was too big or too small.
Another common reason for returns is a lack of information on the product page. In this case, providing accurate and complete information about the product (weight, dimensions, materials, size, etc.) will likely be enough to reduce a considerable number of returns.
Once the returns processed by your eCommerce business are limited to those caused by unavoidable circumstances, such as a change of mind or isolated cases of faulty items, it's time to optimize the returns process for your customers and yourself.
Write a simple and clear return policy
One of the first measures you should implement is to write a simple and clear return policy that establishes the information customers are looking for before they make a purchase, including conditions for returns, costs and the return period, to name a few.
Did you know that free returns are a decisive factor when converting potential purchases into actual sales?
Offer different return options
Including a free return option is definitely one of the most popular eCommerce moves to create a return policy that satisfies the customer's needs without putting all your profits at risk. However, it's also your duty to determine whether you can offer free returns for orders of any cost and for international returns. If you're not careful in this regard, you could be putting your eCommerce business in danger.
If you decide that free returns cannot be offered across the board, you'll need to implement different returns methods to accommodate the different needs and customer profiles. For example, you can offer at-home pickup for a fixed amount or for orders of a certain value, like €50, and an option to drop the item off at a pick-up point or at a courier office for free.
Automate the return flow
Despite the importance of the aforementioned tasks, the move that will make the biggest impact on your brand and your customers is the automation of the returns process. This can be achieved by implementing different eCommerce returns solutions or simply by centralizing all your eCommerce operations into a single platform.  For the latter option, Outvio is the top eCommerce solution on the market. However, if you still want to take a look at what other returns management software systems can offer you, read the section below.
eCommerce returns solutions
Some online retailers have already found a solution for their warehouse, logistics and shipment management, but they may be missing an efficient way to handle and process returns and exchanges.
What they're looking for is a returns management solution that enables returns in person, without the need for printing labels or repackaging items —  one that speeds up the refund or exchange process for the customer.
Other return management software systems help businesses manage returns in a different way, for example, by providing automatic RMA numbers to customers. However, this system isn't the most efficient if your business deals with a larger number of returns or if your customers feel a preference for faster and easier returns. If that's your case, Outvio can be the perfect solution for your eCommerce returns software. It enables you to create a fully branded returns portal to automate the returns process for you and your customers, reducing the workload in customer support and building an easy and convenient flow for the buyer.
Conclusions
Since eCommerce returns are unavoidable, it only makes sense to use them to your benefit. The potential benefits take different forms: from lower costs and a reduction in the workload faced by customer support, warehouse operators and other teams, to increased customer satisfaction and more loyalty, thanks to a streamlined and automated product returns process.
Depending on the nature of your business and the level of technology you've already implemented, you'll have to choose between adding a new software system to your eCommerce operations and integrating different tasks in a single platform, as Outvio allows you to do (fulfillment, shipping, notifications, customer support and, obviously, returns and exchanges).
Regardless of which option better fits your business model, creating a flow for returns that is easy and fast will be greatly appreciated by your customers. If you take things to the next level by enabling national and international returns at a low cost, or even better, by implementing a free-return option and the possibility to handle returns without contacting the online store, your customers will find that your return policy is among the best out there.
And that's how you can make customers return through your returns!