Inside this article
Find out what Q-Commerce is and how it can help you boost sales & open your business to other markets.
Use immediacy to attract new customers and use all the benefits of quick commerce to increase the conversion rate in the checkout.
What is quick commerce?
The term 'quick commerce' (or 'Q-Commerce') is used to refer to online retailers that offer express same-day delivery to their customers.
Q-Commerce was created to maximize consumer satisfaction as much as possible by making the delivery time the main competitive advantage of businesses that use it.
Generally speaking, Q-Commerce is associated with commodities and everyday products, but thanks to technological solutions and the optimization of eCommerce logistics, more and more companies are utilizing this new sales method to differentiate themselves from competitors or attain a new position, be it in the same market or a different market.
Q-Commerce vs. eCommerce
'eCommerce' is a term that refers to the online sale of goods or services. Along this line goes the concept of Q-Commerce, which, on top of the digital connotation, adds a sense of speed to the process of selling and delivering goods.
The whole sales process should last a maximum of 24 hours to be considered quick commerce.
Salient features of Q-Commerce
Online stores that operate under the Q-Commerce business model usually share the following characteristics:
Short delivery times
This is the number one characteristic of quick commerce. Ideally, the delivery time for orders falling under the Q-Commerce category should be short. We are talking minutes to hours. 
The maximum, depending on the nature of the products and the online store, would be 24 hours since this is already considered 'express shipping' under normal online selling circumstances.
Available only in selected locations
Obviously, offering this added value won't make sense for every single business model. Quick commerce should only be carried out when the financial side and the market niche are fully aligned and proven to be advantageous for both the consumer and the company.
To make sure your business transitions to Q-Commerce in the right way, make it available only for areas where the costs can be balanced out by the benefits it brings in terms of sales or customer attraction.
Micro-fulfillment vs. traditional fulfillment
Following the last section, it's important to consider that if you want to deliver goods within 15 minutes to an hour, you'll need to have warehouses and order processing facilities nearby your customers.
Coming back to the locations, you'll need to set up these micro-fulfilment facilities in areas where it makes sense to offer quick commerce solutions. This will normally mean having good connections between the fulfillment facilities and residential areas.
Efficient logistics management
In order to process orders fast and efficiently, the management and preparation of parcels and everything that revolves around this process should be as organized, simplified, and carefully planned as possible.
For this, create a supply chain process that outlines every step of the way: from the point when the order is received by the online store until the moment the goods are handed over to the buyer.
Specific goods
Not all goods are meant to be sold under a Q-Commerce business model. Generally speaking, quick commerce is used to sell commodities. In other words, if you are a supermarket, a pet store, a pharmacy, a restaurant, or even an online clothing or multi-product store, it can make sense to transition to the Q-Commerce model.
However, if you sell furniture, technology, or any other product that requires more thinking and comparison, quick commerce likely isn't for you.
Another thing to consider regarding the nature of the products is their size. Quick commerce is closely related to last-mile deliveries. This means bulky products are difficult to deliver since these items tend to be transported by freight trucks.
What are the benefits of Q-Commerce?
Businesses that implement a Q-Commerce approach can better satisfy their customers. This will:
Increase the conversion rate. Fast shipping is a great incentive for any customer.
Build customer loyalty and retention. A unique and satisfying purchasing experience makes your brand more memorable to customers.
Expanded range of products. You can sell items you wouldn't normally be able to market because of the immediacy required for their distribution.
Lower logistics costs. Local deliveries, although faster, can actually be more affordable than working with traditional shipping companies. This can mean lower logistics costs for these deliveries and more resources to invest in other parts of your operations.
How to transition to a quick commerce business model
If you want to transition to a quick commerce business model, start by following these three steps: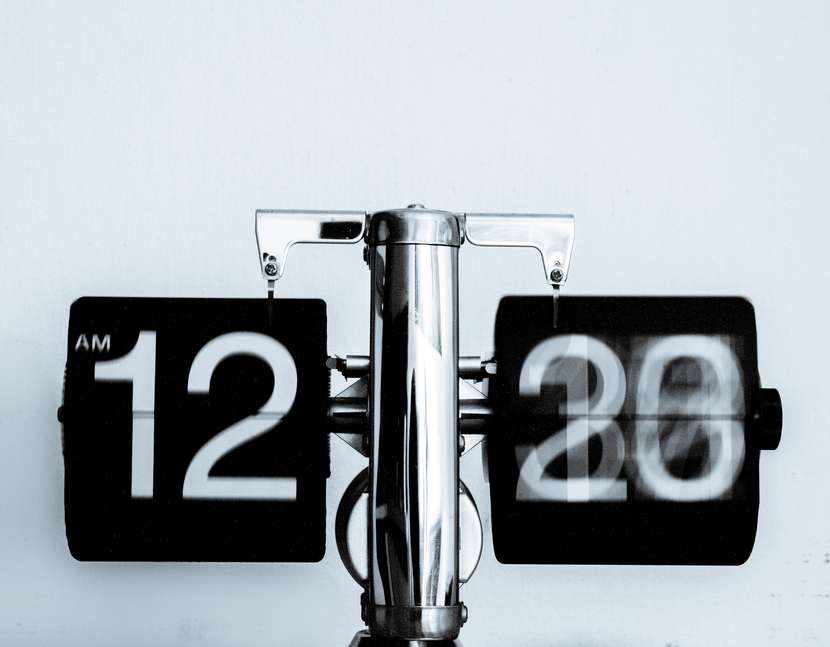 1. Keep stock under control
A good warehouse design is essential in order to implement quick commerce with minimal errors and fast deliveries. Q-Commerce requires a constant supply of stock and optimized picking routes so that products can be picked and packed in the shortest possible time. 
2. Work with the right delivery company
The delivery company is the agent in charge of the final distribution of the goods. Ultimately, whether Q-Commerce becomes a reality for your business depends largely on these companies.
Ideally, you would want to work with shipping companies specialized in urgent deliveries, also known as last-mile deliveries.
3. Automate order management
The last essential step to delivering your products in the fastest way is to shorten the order processing time as much as possible. Keep in mind that your products need to arrive at their destination in a matter of hours or minutes.
Outvio is the perfect post-checkout platform for businesses operating in the quick commerce sector since it automates several of the fulfillment and delivery tasks, thereby reducing the processing time to minutes.
Connect all your couriers in Outvio's interface, add your own shipping rates, or use Outvio's preset rates and make your shipping, tracking, and return process more efficient and designed to make customer relations the biggest competitive advantage of your company.
Quick commerce models
There are three basic ways in which companies can choose to deliver their goods under a quick commerce model:
Vertically-integrated model. The marketplace receives the order, fulfills it, and delivers it.
Delivery platform. The platform can be used by the seller to receive the order, but the items are processed by the seller.
Direct-to-customer. The seller uses a platform to receive the order and a 3PL system to fulfill it.
Conclusions
Given the current eCommerce trends, quick commerce is an amazing opportunity to gain new customers and boost customer loyalty & retention by providing an additional benefit to the shopping experience: convenience and speed.
The narrow window between the placement of the order and the delivery is something that can be used as a competitive advantage for businesses with the desire to exceed customer expectations.
Use Outvio and deliver your products with our last-mile couriers integrations.