Inside this article
As recent eCommerce statistics point out, meeting customer expectations is becoming an arduous task. Fast shipping, flexible deliveries, and updated tracking notifications... Online stores don't really have a say in what is valued or not by customers.
But still, the eCommerce industry is a huge cake, and everyone wants a piece. With so much competition, it's no wonder why online stores are focused on building the best customer experience.
This time, we are going to help you speed up the shipping and delivery process through expedited shipping, but we also have some interesting insights on BOPIS, pick-up points, and PUDO if you want to take a look at articles on flexible shipping and alternative delivery methods.
What is expedited shipping?
Expedited shipping is a concept that refers to the prioritization of certain shipments, A.K.A online orders, so that they arrive sooner than what's normally expected.
In this sense, it's obvious that what can be expected is different for different industries, customers, couriers, and transportation methods.
Let's say that instead of taking months for something to arrive on a ship, it could take a couple of weeks. Or that, instead of a batch of products taking one day to arrive in another country by plane, it takes 8 hours. In both cases, we are talking about expedited shipping because these shipments normally take longer.
However, it is not expedited shipping when a parcel just "happens" to arrive earlier than expected. When the term expedited shipping is used, it implies that the shipping contract specifies a faster delivery and also has higher rates to make up for the effort and resources invested to deliver the order earlier.
How long does expedited shipping take?
Expedited shipping doesn't follow specific time frames. How fast or slow a delivery is depends mainly on two factors: the mode of transportation and the distance to travel.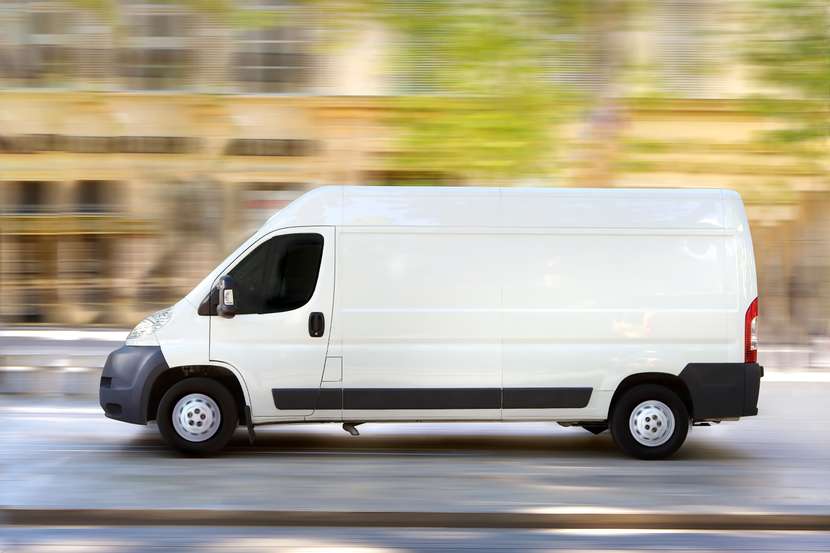 Obviously, these two factors are typically accompanied by a higher shipping fee that is normally shared between the company shipping the items and the recipient paying for them.
In some cases, expedited shipping can be understood as express shipping or overnight shipping. While the actual delivery time could be the same for both, when all of these options are available, the speediness of the services is as follows:
Standard shipping < Express shipping < Expedited shipping < Overnight shipping
Although, as mentioned above, this rule can change. If, for example, overnight shipping is the standard shipping time, then expedited shipping will be faster than overnight shipping.
To determine how long expedited shipping can take, you can look at the estimated time of arrival (ETA) or estimated time of departure (ETD) for that order with standard shipping.
Standard vs. expedited shipping: where does the difference lie?
When we compare these two shipping methods, one of the first aspects that needs to be highlighted is the fact that, in regular shipping services, parcels go through a number of steps and processes. In expedited shipping, the goal is to minimize the steps and processes as much as possible.
This means, for example, not taking the expedited parcels through various distribution centers and coordinating the delivery route with two drivers so that they can work in shifts, reducing the time spent on driving pauses.
In the case of other modes of transportation, instead of having a plane or ship stop at a harbor or airport to collect other orders, the freight goes from A to B without stops.
How much does expedited shipping cost?
Expedited shipping, in the case of truck transportation, is between $10 and $20 more expensive.
However, depending on the dimensional weight of the expedited parcels, the vehicle and the distance to travel, as well as the company, the price of the expedited shipping service will vary.
If price is a concern for you or your clients, the best tip we can give you is to try different expedited shipping companies, services, and modes of transportation. This way, you'll be able to find the best value-for-money service for you and your customers.
Nine expedited shipping companies for the U.S. and the U.K.
For ground trucking companies, some of the top and most popular companies are FedEx and UPS.
As for less popular companies, in the U.S., you can request the services of:
In the U.K., DHL, Parcelforce, DX, and City Sprint provide expedited delivery services at different scales.
What is the fastest shipping method?
The fastest shipping methods tend to be those done through air freight. When combined with an additional fee for expedited shipping, your order will be delivered in a matter of a few hours or days (in the case of remote destinations).
After air freight, truck deliveries compete with delivery via ship. Regarding this, we can't offer you a definitive solution; it depends on the specific geography of your origin and destination points and needs to be studied on a case-by-case basis.
Conclusions
Although fast deliveries are a must in today's eCommerce ecosystem, expedited delivery could be the wrong move to make if your customers aren't willing to pay for that extra cost, and you have to face this additional cost yourself.
Express shipping could be as good of a solution as an expedited shipment, with a small difference of hours or a couple of days. This cost, when not fully supported by your customers, will be easier to handle for your eCommerce once you set in place a minimum order value that guarantees profitable operations.
If you are U.K. or U.S.-based, don't hesitate to contact one of the companies listed above. And to speed up the order processing even more, connect your operations to Outvio to automate the shipping process, connect all your couriers in one place, track the expedited parcels (together with the rest of your shipments), and provide the best customer experience to your buyers.