Inside this article
International logistics play an important role in the production, processing and distribution of goods, regardless of the sector in which the company operates. If you run an online store, missing out on the advantages of global logistics, international transportation and logistics centers is likely costing you more than you think.
Discover what international logistics is, its advantages, the types of logistics there are and the five major components of any optimized international logistics process.
What is international logistics?
International logistics involves the production and management of products and/or order processing and shipment of these items to a customer who is outside the borders of the country where the production or transformation stage takes place.
For international logistics to take place, a company must have an international audience and headquarters in a single country — or carry out different phases of the supply chain in more than one country.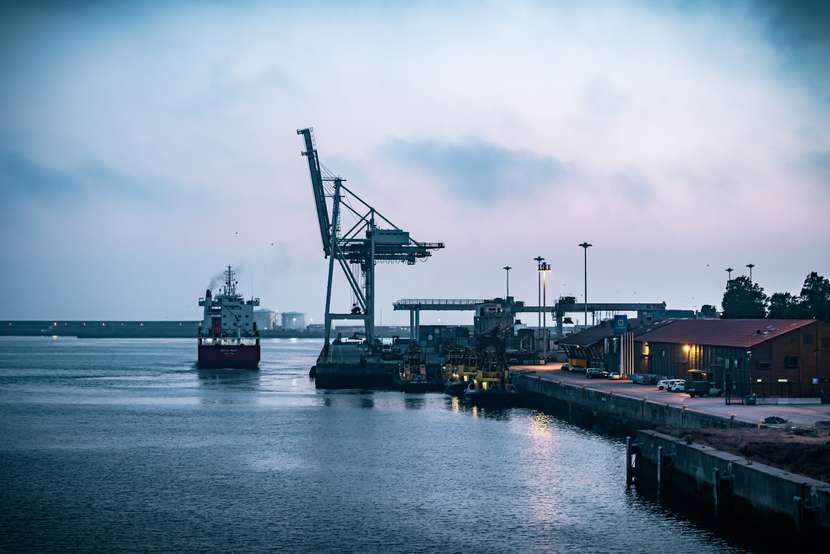 In other words, for international logistics, a company may need to have international warehouses, international logistics centers or international transportation to deliver the goods to customers outside its borders.
What are the advantages of international logistics?
International logistics are positive for a business for different reasons:
1. Competitive pricing
Moving stages of the supply chain to other countries can be a financial advantage, lowering production costs and moving the focus to the purchasing experience and international transportation.
Generally speaking, relocating the production to a more profitable environment is a common practice in the industry. This allows companies to invest their resources in more meaningful and impactful business aspects that affect the customer experience (digital touchpoints with customers).
2. International market opportunities
By working with international logistics centers and using global freight services, global logistics mean more market opportunities. Although there are some differences in consumers' habits from country to country, most eCommerce businesses are able to sell their products worldwide with small alterations to the products or no changes at all.
In an era where international transportation is affordable and convenient, the decision not to incorporate other markets is a "putting-all-the-eggs-in-one-basket" approach that can put your business at risk. Instead, use other markets as a backup plan for your business and diversify risks. It could even be the case that these additional audiences turn out to be even more profitable than your initial buyers.
3. International reputation
By growing an eCommerce business that works on an international scale, global logistics can be used as a marketing strategy to improve and increase the reputation of an online store in many markets, at a low cost.
Simply knowing that a company sells its products in different markets works as social proof that a business is successful and reputable. Don't miss this opportunity to use international logistics as a way to increase your brand awareness worldwide.
4. Lower CO2 emissions
Simply moving some parts of your business can only make your eCommerce business more sustainable in a limited way. If you make your global logistics more efficient and lower the costs of your operations with international warehouses, international logistics companies and global transportation will also have an impact on the levels of CO2 linked to your business.
By shortening the shipping process and using local couriers, you'll be able to lower the environmental impact of your business. With the increasing environmental awareness of consumers nowadays, caring about the planet benefits your business in terms of branding and costs. Go back to the previous point and find how the benefits of a more carbon-neutral business can play into your favor to build a solid reputation online.
5. Economies of scale
Working on a global scale means that the volume of production will likely increase. The results of this increase are bigger profit margins and more room to negotiate shipping rates with international transportation companies and other suppliers, like packaging companies.
Optimizing your international logistics leads to more efficient processes and a higher revenue thanks to the advantages of economies of scale.
What are the three types of logistics?
These are inbound logistics, outbound logistics, and reverse logistics. 
Inbound logistics
Inbound logistics takes care of all the processes needed for the arrival of raw materials or half-finished products.
Inbound logistics can include dealing with suppliers, inventory and the transportation of such materials. Procurement is the main task in inbound logistics. This part can be especially tricky when the materials come from different countries and suppliers, as we saw with the recent pandemic and supply crisis.
Outbound logistics
Outbound logistics refers to all the processes that are carried out to deliver the finished goods to customers. 
International eCommerce companies know the importance of the shipping and delivery processes for the online buyer. This is why more and more online stores are offering last-mile delivery as a competitive advantage.
Outbound logistics and the distribution strategy, channels and couriers chosen by an eCommerce business will be the decisive factors for building customer loyalty and retention.
Reverse logistics
Reverse logistics is the process of moving products from the buyer back to the origin to recover a product that, for any given reason, didn't fulfill the expectations of the buyer.
These products may need to be refurbished or discarded, but chances are there's nothing truly wrong with the product. Instead, the issue may lie with the marketing strategy or the expectations of the buyer.
This means that most of the time, the reverse logistics process of an eCommerce business will be simply dedicated to bringing the products from the destination point to the origin to be resold again.
What are the five major components of logistics?
Planning, inventory control, handling and packaging, transportation, and information are all major components of logistics management.
1. Planning
Planning includes different aspects of logistics, from warehouse layout design to provision, packaging and shipping.
As with any other aspect of logistics, thoroughly planning every action to perfect it and save costs is the key to smooth warehouse operations and well-run logistics. In order to succeed on this front, having access to information on processes and results is essential, since it allows you to tweak operational procedures accordingly.
When you know how often you need to restock an item, how many orders you process per week or how long it takes to pick and pack products, it's much easier to work on improvements for the future and create accurate forecasts.
2. Inventory control
To efficiently manage raw materials and ready-to-be-sold products, inventory management should be an ongoing process. That way, you can control stock levels and make sure that they're at optimal levels.
In other words, your online store shouldn't be paying unnecessary costs related to having too many items with low rotation (and the space this requires), as well as having frequent provision and restocking activities that make your personnel unavailable to do other tasks, such as fulfillment, packaging and shipping.
Inventory control also means organizing the stock for optimal performance. You can use sales data to pinpoint products that are frequently bought together and place them closer in the warehouse for easy access. You can also forecast which items are most likely to be sold faster, to adjust the provision and restocking phase as needed.
3. Handling and packaging
The following step after receiving an order online is to start with the fulfillment activities: picking,  packing and other tasks like the printing of shipping labels for its transportation. To optimize these steps, it's essential to use software solutions that can automate and streamline warehouse picking and packing processes as much as possible. 
Outvio is the post-checkout infrastructure designed for the big players of eCommerce
Process your orders in bulk, create smart-picking lists that separate multi-product orders from orders made up with only one item and print over 50 shipping labels with just a click.
Sign up and start using Outvio now!
4. Transportation
The transportation stage includes many distribution processes, from the shipping of raw materials or goods from supplier to customer, to the delivery of the finished product to the customer or the return of an item to the warehouse of the online store.
In the transportation phase, it's imperative to work with reliable couriers and international transportation companies, not only to make sure to have the raw materials or products in your warehouse on time but also to deliver the products to customers without delays, providing an enriching purchasing experience during checkout and after the sale.
5. Information
As important as the previous tasks are, obtaining information on past actions will immensely promote the growth of your eCommerce business in the long run. How? Only when you have accurate and updated data can you really make informed decisions to fix issues in your international logistics and invest in those areas of your supply chain that need the most help.
However, the information doesn't only help you to find points of improvement, but also to know what's working for you. Outvio also helps you in this sense, providing you with relevant eCommerce KPIs on performance, sales, shipping issues and more
How can you improve international logistics?
Outvio can be integrated with your 3PL solution and other third-party solutions, the platform where your online store is built, and dozens of local and international couriers, to accommodate the needs of every customer and market.
Process orders in bulk, automate the selection of the shipping methods to the most affordable or convenient using smart rules and offer a self-service return portal to speed up the process for customers and save costs in your reverse logistics process.
These are just some of the perks of using Outvio; find out the rest for yourself! Sign up and start improving your international logistics.
Conclusions
International logistics is an aspect of eCommerce to be perfected if you want to offer the best purchasing experience and make your eCommerce operations efficient and profitable on a global scale.
Now that you know what international logistics is and the benefits it can bring to your eCommerce business, it's time to improve the planning, inventory management, fulfillment and shipping activities in your inbound, outbound and reverse logistics. The first step might as well be starting the free trial in Outvio.