Inside this article
Many eCommerce businesses face the challenge of eliminating inefficiencies, striving to minimize mistakes and seeking a balance between cost and superb customer experience.
With new challenges posing every day, and higher costs for eCommerce businesses, driving success in the competitive eCommerce landscape isn't possible without tackling and solving the most common eCommerce issues in 2023.
Explore them and discover a solution for each of the problems in eCommerce organizations:
1. Mastering the picking and packing process
Picking and packing significantly impact customer satisfaction and overall supply chain efficiency. 
Route planning, fast picking and item verification through SKU or barcode scanning can reduce order errors to zero, and improve internal operations and customer satisfaction.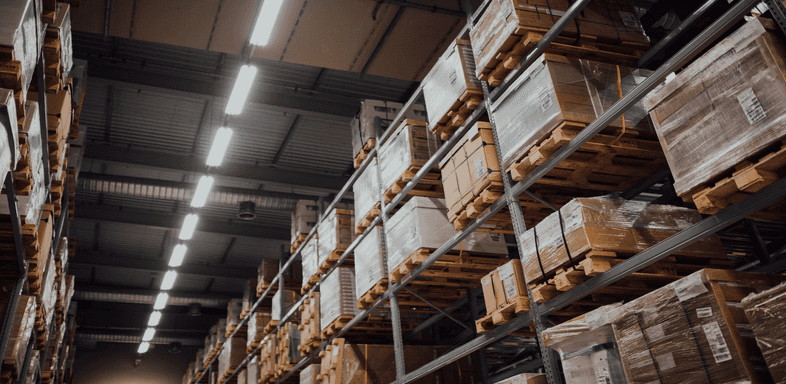 That's why eCommerce businesses struggle with the challenge to remove inefficiency from their picking and packing, minimazing mistakes such as shipping the wrong product/s, as these human errors can quickly add up and increase logistics costs and customer dissatisfaction.
2. Controlling stock levels
Storage costs are a common eCommerce challenge nowadays. Coping with customers' demand while controlling stock levels is vital to prevent stockouts and overstocking.
By automating processes it's easier to achieve the right quantity and frequency of restocking activities, minimize bottlenecks and stockout situations and lower costs.
Companies experiencing this kind of problem should consider using a stock management software system as it makes controlling stock levels easier and automated.
3. Reducing shipping costs
The growing demand for fast and affordable shipping makes the task of lowering shipping costs an Odysee for eCommerce businesses looking into ways of building more profitable operations. Reason why online stores are striking for a balance between cost and delivery speed.
Working with different distribution centers to shorten shipping routes and negotiating special shipping rates with couriers are a good starting point to reduce the shipping cost of small and medium-sized packages.
For larger, heavier packages, choosing companies specialized in long-distance routes or freight shipping, as well as sharing a container or truck with other clients, is one of cheapest way to ship.
With Outvio, you get access to dozens of courier integrations, automation features, and other functionality that optimizes the fulfillment and shipping process.
4. Preventing and solving shipping damages
Another frequent eCommerce goal is to reduce package exceptions and shipping damages in their business.
For this, online stores need to include all the necessary documents, from a shipping label to invoices, choosing the right packaging to protect the items, and efficient tracking system that centralizes all orders and courier services.
In this way, eCommerce companies obtain increased visibility and can automate communications with the customers to inform them about the location and status of their parcels and reduce their anxiety.
Addressing common issues that lead to package exceptions in eCommerce can mean a reduction of +90% of shipping damages and delivery exceptions.
When you connect your online store to Outvio, preventing and solving these incidents is easier, faster, and cheaper.
5. Processing returns and exchanges
Processing returns and exchanges creates new processes and higher costs. However, an efficient return management system can increase the repurchase rate, elongate the customer lifetime value (LTV) and minimize losses.
To comply with your obligations as an eCommerce business and fight the challenge of returns and exchanges, provide detailed product information prior to the purchase and promote in-store credit.
You should also consider automating the return, exchange and refund process and strengthening customer relationships through prompt, personalized, updated order notifications to lower returns costs and logistical issues.
To implement these practices, an eCommerce business would need to adjust their software systems tremendously. By connecting your sales channels with Outvio, you get to skip this step and put all of these strategies into practice in a matter of hours. Try it now.
6. Improving customer relations
Customer relations are the bond between your brand and customers. They can be used as a marketing strategy to retain loyal customers, lowering the dependency on customer acquisition and its costs.
From your customer service flow, to your communication style and effectiveness, there are many ways for improving customer satisfaction.
Educate your customer service employees, offer fast and effective solutions, personalize interactions, implement loyalty programs, address common questions and automate processes as much as possible to fuel better customer relations.
Outvio can help you provide a better delivery experience, streamline post-purchase communications, offer an updated branded tracking page, and ease the return and exchange process to build excellent customer relationships. Try it now.
7. Preventing fraud in eCommerce
Returns fraud is a frequent issue for eCommerce businesses, with an average cost of returns fraud amounting to $10.30 for every $100 of returned merchandise.
To combat returns fraud, certain measures need to be implemented: blocking customers with a fraudulent purchase history from returning items without certain guarantees such as them bearing the cost of shipping or sending a refund only when the items are given back and verified.
This is fairly simple to do when you use an eCommerce return software like Outvio. Automate the returns and exchanges process, put an end to return fraud with the above practices and other customizable features, and minimize return costs from today. Try it now.
Conclusions
In the ever-evolving world of eCommerce, businesses face numerous challenges that demand effective solutions. By exploring and addressing the most common challenges in 2023, online stores can thrive and provide exceptional customer experiences.
By implementing these strategies and tools, companies can lower costs, increase the quality of the customer experience, generate customer loyalty, and succeed in the competitive eCommerce landscape.
With Outvio as a comprehensive solution, businesses gain access to powerful tools and functionalities that optimize operations, enhance customer experiences, and minimize costs. Take the next step and try Outvio now to unlock the full potential of your eCommerce business.