Inside this article
Consumer shopping behaviors change and evolve demographically, creating new scenarios and challenges for eCommerce businesses.
Webrooming and showrooming are two challenges that can affect sales figures and have some negative and positive implications for online and offline retailers.
By understanding these two dynamics, retailers can adapt their sales strategies to provide exceptional customer experiences, leverage their sales channels effectively, and ultimately thrive in the competitive eCommerce landscape.
Webrooming vs showrooming
Webrooming refers to the practice of researching products online before making a purchase in a physical store, whereas showrooming is the act of examining products in a physical store to decide if it's worth to buy them online.
What is webrooming?
To do webrooming, customers research products online, read reviews, and compare prices but make the purchase in a physical store, normally, to save on shipping costs, to receive the products without having to wait for them or to avoid waiting for the courier and having to be available at the destination address.
What is showrooming?
Customers who practice "showrooming" visit physical stores to examine and experience products in person, but purchase them online to save money, by, for example, buying the product from another retailer.
What are two reasons that consumers engage in webrooming?
Consumers decide to do webrooming because of:
1. The access to more data (from different sources)
Consumers engage in webrooming to gather more information on the product, read reviews, compare prices, and explore different options, to make an informed decision.
2. Time efficiency and convenience
Customers can browse and explore products without leaving their home, on the commute to work, or in a break. This saves time and effort that would otherwise be spent physically visiting multiple stores to compare different products, characteristics and price points.
Webrooming risks for online retailers
Here are two potential risks associated with webrooming from a retailer's perspective:
1. Showrooming effect
Webrooming often leads to a "showrooming effect," where customers visit your physical stores to examine the products but then make their purchases online from a competitor with a better price or deal.
2. Increased price sensitivity
Webrooming allows customers to easily compare prices and product information from different sources and retailers.
This heightened price transparency can make customers more price-sensitive and increases the pressure to offer lower prices or complimentary incentives to attract customers.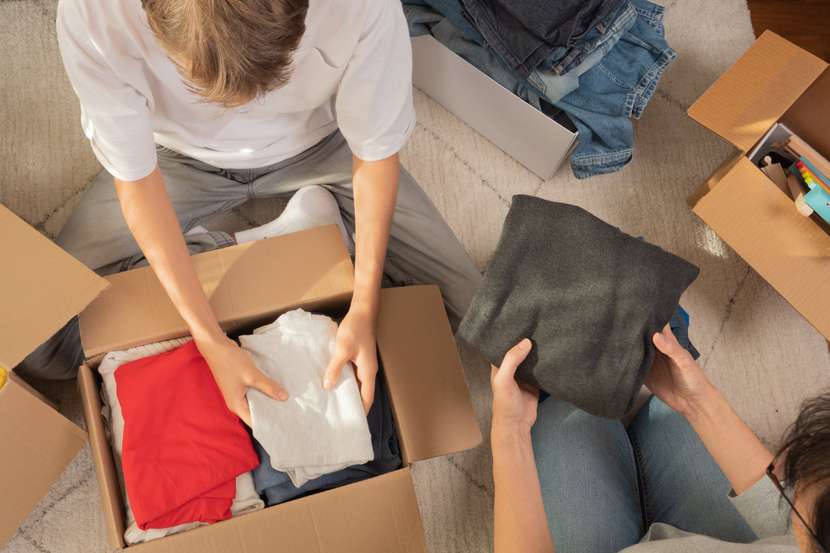 Providing exceptional post-purchase experiences, personalized services, and competitive pricing is the way to go if you want to foster loyalty and customer satisfaction in the long run, without putting your business at risk.
Check Outvio to find out how it can help you foster customer loyalty.
Showrooming benefits for online retailers
While showrooming can pose challenges for physical retailers, it can provide benefits for online retailers. Here are three benefits of showrooming for online retailers that combine their sales channels with physical locations:
1. Increased sales
Showrooming allows customers to physically interact with products and gain hands-on experience.
When combined with convenient online purchasing options, low shipping costs (or free shipping) and a seamless customer experience, they may choose to purchase online after checking the product in-store.
2. Expanded customer base
Showrooming provides an opportunity for online retailers to also provide a satisfactory purchasing experience to customers generally more inclined towards online shopping.
A user-friendly website, competitive pricing, and appealing incentives like free shipping or easy returns, are the perfect components of a customer experience that grows the customer base.
3. Brand exposure and awareness
Showrooming increases brand exposure and awareness for online retailers of small to medium size companies as well as brands that just recently entered a market.
For example, a customer that visits a multi-brand store can come across products and brands that were unknown until that point, making them part of their purchase decision.
How to fight webrooming in eCommerce
To effectively combat webrooming and encourage customers to make their purchases online, retailers can employ several strategies:
1. Offer competitive pricing and promotions: Price is a significant factor in customers' purchase decisions. Offer exclusive promotions such as free shipping, discounts, or kits to incentivize customers to buy online rather than seeking better deals somewhere else.
2. Leverage technology: Incorporate advanced technology in your eCommerce website to bridge the gap between online and offline experiences. For example, provide a mobile app, virtual fitting rooms, online-only features and give access to additional product information, reviews, and personalized recommendations with detailed product pages.
3. Focus on customer service and expertise: Train and empower your staff to deliver world-class customer service online. Ensure they are knowledgeable about your products and brand tone, but also ensure that they can make the most out of digital tools for fast and efficient support.
4. Promote repeat sales: Create a loyalty program that rewards customers for making repeat online purchases. Offer exclusive discounts, perks, or points that can be redeemed for future purchases.
5. Implement a wishlist feature: Remind your customers of the products they are interested in buying through a built-in feature or a third-party tool that allows them to save the items that they consider buying or plan to buy once the items are back in stock or launched.
6. Become the most convenient option: Streamline the purchasing process by offering convenient payment methods, hassle-free returns and exchanges, and flexible delivery options like (BOPIS) or delivery to a parcel locker. By being the most convenient option, customers can choose to shop from you over offline alternatives.
7. Engage in cross-channel marketing: Utilize digital channels to remind customers of the advantages of online shopping. Send targeted email campaigns, social media promotions, and personalized offers that highlight the unique benefits of buying from your online store vs. a physical store.
8. Get ahead of customers' needs: Use customer order data to suggest to them consumables products that they bought before and provide a sense of personalization, attention to detail and convenience that can't be offered by physical stores.
Conclusions
Webrooming and showrooming represent two distinct consumer behaviors with their respective advantages and risks for online and offline retailers.
While webrooming provides access to extensive product information and helps customers make informed decisions, from the convenience of their phone, it can create price awareness and fuel purchases based on who offers the lowest price.
When online retailers combine their digital sales channels with offline sales points, they can benefit from increased sales, expand their customer base, and gain brand exposure at a low marketing cost.
By combining online and offline operations, and working on providing the best omnichannel experience, retailers can cater to the changing consumer landscape to meet the evolving needs and preferences of customers and grow-hack their business.