Inside this article
Supply chain management (SCM) allows companies to reduce a considerable part of their logistics costs and improve business performance.
The supply chain is an expensive and complex element of any business operation, among other things, because of the large number of processes it includes. However, these processes can easily be optimized to maximize profits and reduce errors. Using SCM software is fundamental to gathering all the processes and information for analysis and optimization later on.
If you're interested in improving your logistics operations, read our guide on eCommerce logistics.
What is supply chain management?
Supply chain management, often referred to as SCM, is the administration of the data, processes and employees linked to a product or service, from the time its production is planned until it is sold to the final consumer. It includes purchasing and supply activities, manufacturing and logistics.
The goal of SCM is to coordinate all the stages of the supply chain to ensure an optimal flow for management and communication, creating a traceability system that helps the company monitor its performance.
The larger the company, the more operations and parties are involved in the product's journey. Without correct supply chain management, the chances of everything running smoothly are almost non-existent.
Thanks to SCM, the company will be able to perform its tasks in less time and with fewer resources.
Additionally, SCM also reduces workload, allowing employees to focus on other tasks that can bring more value to the company or the customers.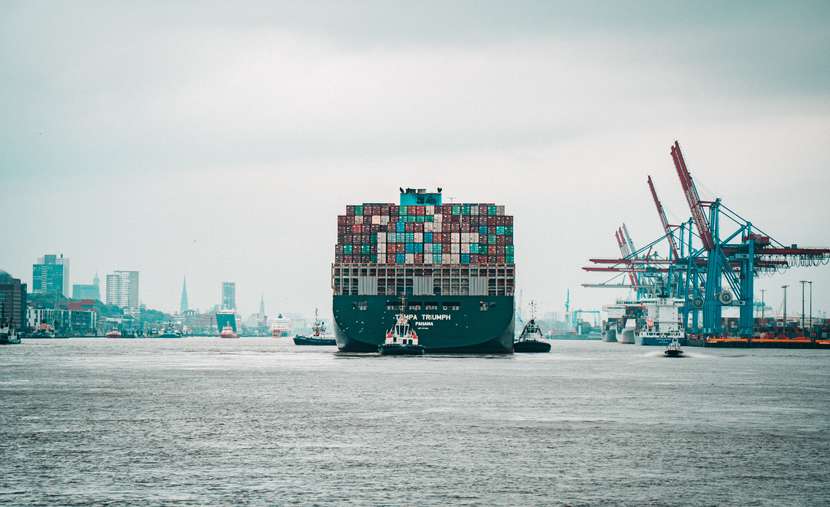 Generally speaking, the SCM should include and consider:
Invoicing
Purchases
Inventories
Export
Distribution
Stock-keeping
Warehousing
Sales
Importance of SCM for logistics
Supply chain management directly affects the logistics processes of a company and its management. After all, many processes belong to the supply chain: storage, inventory control, order processing and shipping.
Therefore, by allocating resources to improve SCM, you are indirectly investing in better logistics.
Supply chain management: Benefits for businesses
Effective SCM brings the following advantages to the logistics management of a company:
Reduce work times: Optimizing the supply chain means that tasks will be done in a more efficient —and faster— way, since all processes and operations will be fully integrated.
Eliminate unnecessary costs: Supply chain activities will be carried out in less time and with fewer errors. This means that unnecessary processes and costs will be reduced, if not totally eliminated.
Optimize the flow of information: Evaluating the results of supply chain management requires constant analysis. Use SCM software to demand and centralize information and keep a holistic and updated view of each stage.
Better decision-making: Accurate monitoring and information are crucial to making better business decisions.
Improve the product: Lower costs in the supply chain mean that more resources can be invested in improving the quality of the product.
Prevent issues: Use the information that the system provides to generate forecasts and reports to spot critical errors and correct them.
Customer satisfaction: Higher-quality products, fewer shipping issues, shorter delivery times and personalized customer service are just some of the advantages that come with correct implementation of SCM.
SCM strategy focused on the customer
If you're a regular reader of our blog, you probably already know how important it is for online businesses to build customer loyalty, ensure profitability and boost their lifetime value. Loyalty, as well as satisfaction, are the main goals sought by leading firms, since profitability will come over time.
In this blog post, we showed you how the post-sales phase is decisive for customer satisfaction.
SCM can be used to put the customer at the center of the strategy of a company. Take care of every detail and process to create a unique and satisfying customer experience.
Improve your eCommerce business with Outvio
Regardless of whether you've decided to improve the logistics of your online store or focus on the customer experience, Outvio has the tools needed for eCommerce growth.
With Outvio, you can connect your eCommerce platform and couriers in a single interface and automate different internal processes: from order processing to shipping, returns and personalized communication with customers through emails and tracking and return portals.
This is just a glance at what Outvio offers. Discover all of its features for yourself.
FAQ about SCM
What does SCM mean?
SCM stands for Supply Chain Management.
How can I improve SCM?
Improving supply chain management is not an easy task, as it requires the implementation and optimization of many processes, from warehousing to shipping and reverse logistics. This requires not only time but also resources such as technological tools.
Which businesses use SCM?
Every company with a supply chain should use SCM software to carry out daily tasks more efficiently.