Inside this article
Building an outstanding checkout process is one of the best ways to increase your number of sales and customer satisfaction.
One way to improve your checkout process is by offering different types of payment methods on your checkout page. There are many ways to pay when making a purchase online. However, there are several factors to consider.
For instance, if you have foreign customers, you'll need to offer international payment methods. In some cases, you'll need to check if your target audience has a preference for a local method of payment, such as Dankort in Denmark, Cartes Bancaires in France, Mobile Pay in Finland, Swish in Sweden, Trustly in the Baltics, BankAxept in Norway or EPS in Austria.
This article explains the different payment methods used by online stores and sheds light on some of the forgotten aspects of the various ways to pay, such as mobile payment methods and international payment methods.
What is a payment method?
A payment method is simply any way to pay for a product or service. There are different types of payment methods. Some accepted payment methods may include cash, credit and debit cards, prepaid cards, mobile payments or bank transfers.
Offering all the payment options that your customers expect to find will have a positive return on sales and customer relations.
Because of the impact globalization has had on eCommerce, mobile payment methods — a consequence of m-Commerce — and international payment methods are some of the most important aspects to consider if your goal is to create a smooth checkout page.
To further improve your checkout process, take a look at Outvio to find out how it helps online stores create the perfect shopping experience
10 Different payment methods for online stores
1. Paying by debit card
Debit cards are still nowadays one of the top 3 methods of payment in the world, together with the next option, which is paying by credit card.
Debit card payments can be done through different companies, local or international, as well as via different payment systems, such as mobile payment methods — connected to a debit account — or a "Buy now, pay later" (BNPL) programme like Klarna.
Paying with debit cards provides an extra layer of security for both the buyer and the seller. This explains why they are so popular.
With Visa, MasterCard and Europay as the main issuers of debit and credit cards in Europe, it's fairly difficult to encounter a debit card in the Old Continent that can't be used across most online stores. 
2. Paying by credit card
Credit cards, although less popular than debit cards in Europe, still make up for a considerable amount of eCommerce transactions these days.
Paying with a credit card is similar to paying by debit card. One of the differences between these payment methods is the possibility of BNPL programmes, since credit cards are designed to allow customers to buy without funds, so that they build credit and ultimately pay higher fees (compared to debit cards).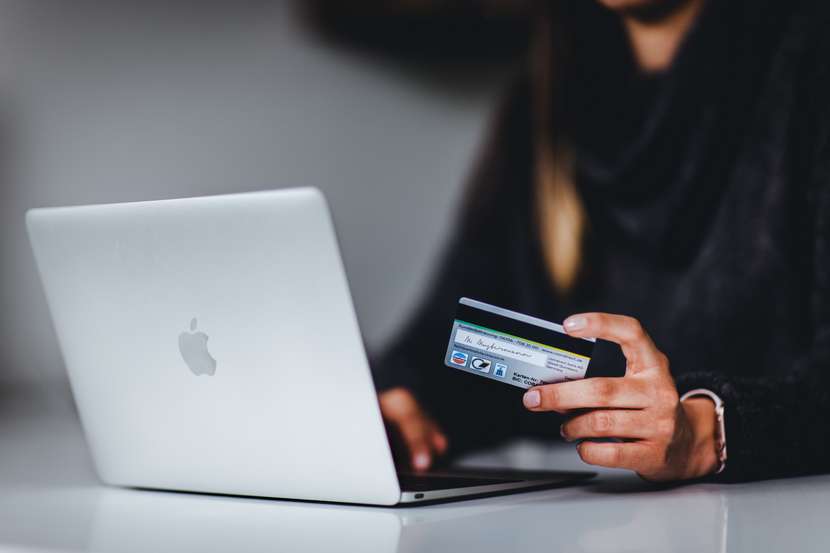 As with debit cards, credit cards can be issued by various companies, and they work with thousands of traditional banks and online banking platforms in Europe. 
3. Paying in cash: Cash-on-delivery
Offering a cash-on-delivery service (COD) in your online store will allow your customers to pay in cash or by card for the goods, and, if necessary, for the shipment, once the parcel is delivered.
The main reason why the cash-on-delivery method is used nowadays is security. For the buyer, not needing to pay until the order has arrived provides a risk-free feeling toward the purchase. If they don't receive it, they don't need to pay, and the online store will never have their bank details.
Sometimes, customers can even check if the goods are damaged before paying, enabling them to process a return or ask for a replacement without any additional cost.
Cash on delivery is typically used by "offline" consumers and buyers without a payment method that can be used online, such as the ones mentioned in this article.
On the other hand, for the seller, enabling buyers to purchase through a cash-on-delivery service can mean taking on an extra cost. That's because couriers often charge a premium rate for the COD option, and there's always the possibility to encounter fraudulent orders and shipping issues like absent recipients, rejection of the parcel or abandoned orders (if it's done through a parcel-locker system).
4. e-Wallets
Virtual wallets, or e-wallets, are a payment method that stores payment information so that the buyer can purchase items online and in person without having to provide their information every time. Some popular examples of e-wallets are Apple Pay and Google Pay.
This form of payment enables users to pay with their phone in a way that's convenient, secure and, normally, cost-free.
5. PayPal
PayPal started as a peer-to-peer payment method. Since then, this system has evolved and online stores in different parts of the world accept PayPal as a payment method.
Your PayPal account is linked to your bank account, credit card or debit card; PayPal simply works as an intermediary between the bank and seller, and it keeps your payment information secure.
6. Amazon Pay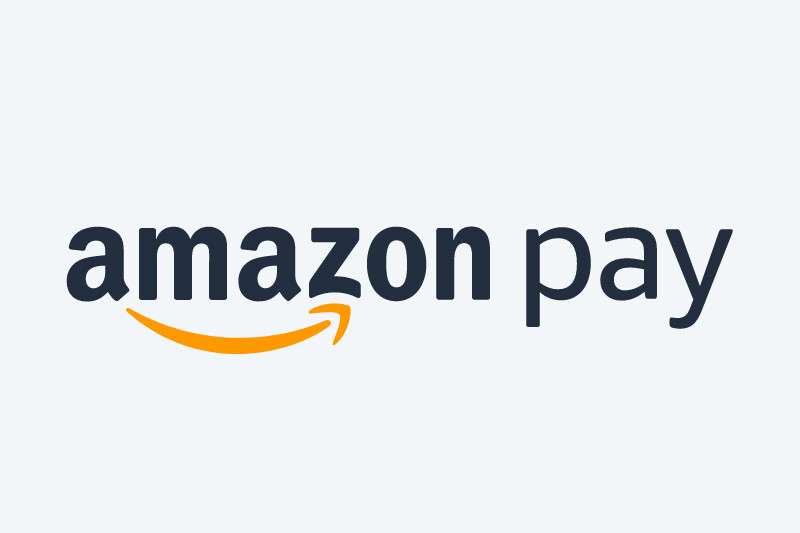 Amazon Pay is an online payment solution that can be used to purchase from eCommerce stores with the Amazon account of the buyer. This payment method is secure and convenient for a customer who already has an Amazon account.
Amazon Pay can only be used online and by buyers with an Amazon account. This is probably why this method of payment isn't as popular as others, such as Google Pay or Apple Pay.
7. Paying via link
Paying via link is another way to pay that has become quite common d because of the security and ease it provides to buyers and sellers. This link can be sent via email or SMS, and the customer only needs to add the payment information to make the purchase. 
This payment method is fast, but there are other more convenient ways to pay online, such as e-Wallets or debit and credit cards.
8. QR code payments
QR codes are one of the fastest and easiest ways to speed up the payment process when a transaction is made in person.
Buyers simply need to scan a QR code, and then they're transferred to the checkout page where they enter their payment details or pay through another method, like a Google Pay or Apple Pay account.
The seller can use a smartphone as a card machine, making QR codes a convenient and fast method of payment, for both the buyer and the provider of the product or service.
9. Paying in cryptocurrencies
Digital currencies have come a long way since they were first introduced to the market. Nowadays, they're used by millions of people and, although it's still to be seen for how long they'll stay with us, businesses have started to offer crypto currencies as an alternative method of payment.
Obviously, this type of payment doesn't make sense for every eCommerce store, but if you have an audience that is likely to invest in crypto, then offering a digital currency payment option can help you boost online sales.
On the negative side of offering this payment method, the value of these currencies fluctuates dramatically in comparison with traditional currency.
10. Bank transfers
Bank transfers are a payment option that is typically used in business-to-business transactions and wholesale orders. Although they aren't the most convenient or fast way to pay, they're still a relatively popular method.
Another reason why bank transfers are often avoided by online stores is because of the difficulty to track whether these transactions were in fact completed. Because they're impossible to monitor, the seller can't determine if there was an error or the payment simply wasn't made.
Conclusions
Before you can decide which payment methods to offer in your online store, it's essential that you know your target audience.
Their location, age, relationship with technologies and preferred payment methods are part of the fundamental information you need to obtain before making a final decision on the payment methods you choose to offer at checkout.
Online stores that don't consider these factors run the risk of implementing payment options that won't be welcomed by customers, either because they don't use them or because they don't trust them. Offering the right online payment options is key to increasing your conversion rate and customer satisfaction.
Once you have your checkout page figured out, continue building the best shopping experience for your customers with Outvio, the post-checkout infrastructure that is taking over the eCommerce industry. Sign up and try it for free!