Inside this article
When the conversation is about business, time is money. Often, this time is poorly managed and used by carrying out tasks that could be easily automated, done manually, or by calculating metrics on a spreadsheet when there's software that can provide this information automatically and in real time.
For this reason, many retailers end up making mistakes in their estimated times of arrival, causing delivery exceptions, unnecessary claims and bad reviews from customers.
The price of promoting an inaccurate ETA is too high and the value of customer satisfaction is immeasurable. This is why knowing the difference between ETA and ETD and how estimated time of completion plays into these factors is essential to provide the best purchasing experience to your customers.
What is the estimated time of arrival (ETA)?
In logistics, ETA (estimated time of arrival) is a term used to communicate when the shipment will arrive at its destination, if everything goes as planned.
ETA is an abbreviation for estimated time of arrival that makes it easier and faster to communicate this information internally. However, if you are an online retailer, we recommend using the full version of the concept with your customers.
| LOCATION A | ------ | LOCATION B |
| --- | --- | --- |
| | 4 - 5 days | |
Estimated time of arrivals or ETAs are often displayed in product pages to create a sense of urgency in the buyer.
What is the estimated time of delivery (ETD)?
The estimated time of delivery or ETD is a concept that is similar to ETA, but it is typically used to communicate when the customer is receiving the parcel.
Sometimes, you can also see the ETD acronym used to refer to estimated time of departure, which is, when the parcel leaves the facilities where the order was processed in the first place.
For this reason, we recommend that you use ETA instead of ETD, as it causes less confusion in the logistics department and it can be used for both internal shipments and deliveries to customers.
ETA vs ETD, what's the difference?
ETA and ETD can be used interchangeably or refer to different things depending on the specific scenario we talk about or the use the speaker wants to give.
ETA is a term that represents the concept of receiving something, while ETD reflects the act of giving something, but, apart from this, as you know, ETD can be used for both deliveries and departures — which aren't the same — but also an estimated time of arrival can be used and calculated to know when a provider will drop off the products you order, in other words, it's an internal deadline.
What is the estimated time of completion (ETC)?
The estimated time of completion is an internal time measurement that signals how long it takes to finish all the tasks in a project. In logistics, ETC is used to know how many hours or days a business needs to prepare an order to be shipped.
It can also be used for other specific processes, such as loading and unloading goods, doing the picking of products, etc.
How to calculate the estimated time of arrival
Normally, online stores calculate their ETAs based on multiple factors (distance, courier, shipping method, weather…).
However, there can always be shipping issues and delays, but if these factors are taken into consideration, the estimated time of arrival should be accurate for most of your orders.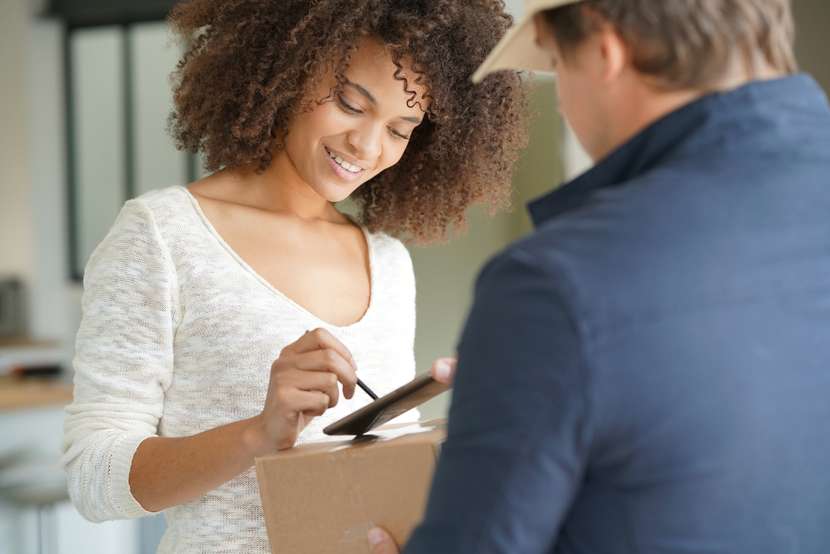 You can calculate the estimated time of arrival with this formula: 
Estimated time of departure + Estimated time in transit = Estimated time of arrival (ETA)
However, to automate this process, the best is to have integrations with your couriers so that you can receive tracking information in real time and give accurate ETAs to your customers.
With Outvio, you get access to 80+ local and international couriers through ready-made integrations that can be set up in a couple of minutes. Sign up and start providing accurate ETAs.
Of course, the ETA is an estimate, which means that there's no contractual obligation from the retailer's side to fulfill this premise with the actual time of arrival.
Conclusions
Keeping customers informed about the status and location of their parcel is a practice that reduces WISMO queries, increases customer satisfaction and boosts loyalty.
Knowing what these terms exactly mean and how to use them adequately will help you, as a retailer, to offer the best conditions to your customers.
Although you can calculate it manually, we recommend having the information automatically sent to your system through an integration with your couriers, in order to have reliable estimated time of arrival information at a much faster rate and using fewer resources.
Outvio comes with 100+ international CMS, marketplace and courier integrations so that your store shows accurate ETAs and is able to both share and receive, in real time, order information for each customer.