Inside this article
There are countless benefits to providing good customer service. These advantages not only have an impact on customer satisfaction, but also on the profitability and long-term success of an online store.
Customers confirm that support is one of the most decisive factors when selecting the services of a company. But how does customer service affect eCommerce?
What defines good customer service in retail?
When customer service is satisfactory, customer relations grow stronger, increasing sales. When customer service doesn't meet the minimal expectations and requirements, it will negatively impact the business, resulting in losses, cart abandonment and a bad reputation.
Customer service is related to all actions that a brand offers its customers or potential customers to encourage a purchase, improve the purchasing experience and solve problems.
The difference between customer service and customer support
Customer support includes all tasks that aim to solve problems, manage complaints and offer technical assistance. It is, let's say, the minimum service expected from an online store when a problem arises.
Customer service, meanwhile, is the strategy whereby a business nurtures customers throughout the purchasing process to build loyalty with the brand.
5 benefits of good customer service
There are plenty of advantages to providing good customer service. This is a selection of the most relevant benefits associated with high-quality customer service:
1. It increases the lifetime value of customers
Good customer service leaves users feeling appreciated and generates a really valuable bond of trust. In this way, a simple buyer becomes a brand ambassador — a faithful advocate who fights for your image and uses your services again and again.
In this case, you've most likely gained a loyal customer forever. If you'd like to strengthen customer relations, take a look at the different types of customer relations and tips to build meaningful relations with customers.
The benefits that come with loyal customers are immense since it's proven that customer acquisition is a much more expensive process than customer conversion and retention. For this reason, increasing the lifetime value of customers is a better strategy than focusing on gaining customers through other strategies, such as low prices or flashy promotions.
Moreover, as we touched on previously, loyal customers will naturally act as brand ambassadors, recommending your brand to other people and serving as free advertising.
2. It differentiates a company from its competitors
Customer service can be used to differentiate yourself from your competitors. When an online store offers good customer service, by just not providing basic assistance but also addressing the root causes of a problem and fixing issues at an early stage, its customers will value it.
To create this sense of added value in the buyer, the service must really be outstanding. In this sense, listening to your customers and analyzing their behavior is essential. For this, you can choose to conduct surveys, inspect conversations on social networks, review opinions in forums, use brand monitoring software, etc.
The time invested in getting to know your customers and what their problems are will help you create better products, implement more effective marketing strategies and provide customer service that will set you apart from your competitors.
Additional tip: Investigate the most frequent reasons for returns and create a form to keep track of the various reasons; this way, you can build your own database of responses and an action protocol to optimize processes.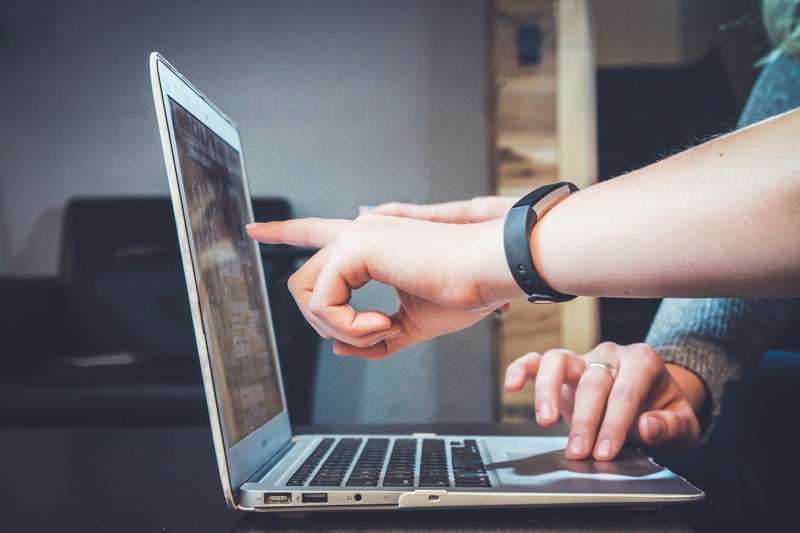 3. It adds value to the service and improves the shop's reputation
Thanks to customer relationship management (CRM) tools, you'll be able to collect data on customer behavior and create useful statistics that can help you determine consumer trends.
Aligning these customer consumption habits with the support service you offer is a great way to show value and interest in the consumer. Ask yourself: From which device does your user tend to buy things? What type of shipment do they usually select? What are the most successful attraction channels? Which parts of the sales funnel have the highest bounce rate?
Once you have this information, you'll be able to offer better customer service across all channels, use the language customers expect you to use, offer the shipping methods they feel more comfortable with, and increase your budget for those channels, actions and marketing strategies that bring you the most profits. At the same time, you can skip those that are less profitable or improve how you approach these not-so-successful actions.
Check out our article on CRMs to find out which CRM software system is best for your business.
4. Business growth
One of the biggest benefits of good customer service is the opportunity it provides regarding business growth.
When the quality of your customer service is spot on, your internal processes will be running smoothly and customer satisfaction will be higher, promoting business growth organically.
What's more, strong customer relations also provide an opportunity to test new products and ideas at a lower risk since you can use your buyers' feedback and your customer information database, creating strategies based on the data. For instance, you can choose to launch new products only for loyal customers, so that you can see if they work out for your audience or not.
Additionally, you can use the "negative" feedback as a positive element to improve your brand and products.
Find out if there's a common issue affecting many products, a single product or your overall selling strategy and try to fix the problem, whether it's a lack of information, incorrect information, mistakes in the billing procedure or an incorrect marketing strategy.
Whatever the issue, unhappy customers will tell you about it. Embrace their honesty and use it as a source of information to improve your business and your customer service.
This information can come from third-party services like review pages and forums or from internal sources, such as forms or reviews and rating actions on social media or your own website.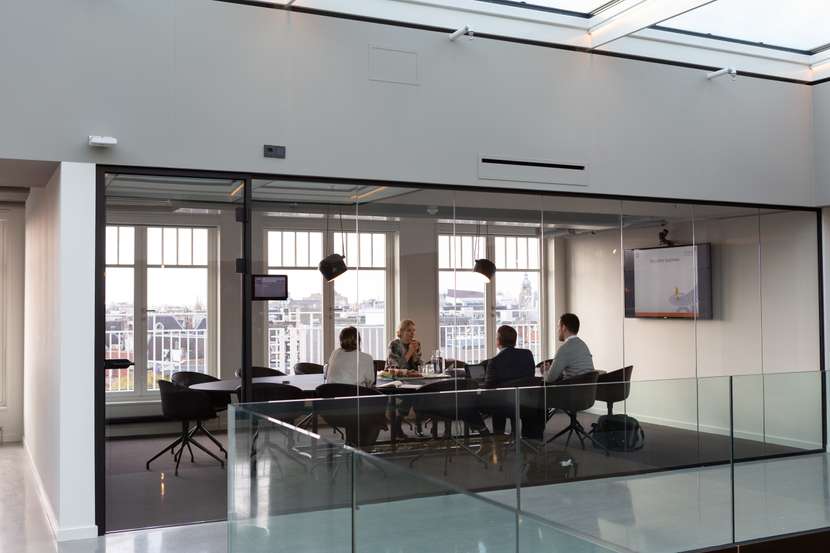 Social proof and third-party review services can make a business seem reliable and reputable —or untrustworthy.
The reason behind this is simple: Independent opinions are more valuable than a message coming directly from the company.
These third-party reviews can be featured on your website, combining your own marketing strategies with the support of happy customers.
One of the advantages of good customer service is that buyers tend to be willing to share a great customer experience through online ratings, reviews or endorsements. These have the power to increase conversion rates by 4.6% and can also help with SEO once the number of reviews is considerable since they naturally include valuable keywords for the users.
5. It automates processes and cut down costs
The best way to handle problems is by preventing them from happening in the first place. However, issues will always arise, especially when we talk about online stores that rely on other parties, such as CMS systems or couriers.
Nevertheless, there's still a lot a business can do to reduce the number of incidents it encounters. For instance, in the eCommerce industry, package tracking is a minimum requirement requested by customers. When a buyer makes an online purchase, they are highly interested in knowing where their orders are at any given time.
Having easy access to this information —without having to call the support number— is a service greatly valued by consumers.
Regarding these tasks, it's crucial that they're automated. Don't wait for the buyer to ask for information or help; proactively message them instead.
Outvio is the perfect way to automate all your post-checkout operations, from shipping to tracking, shipping-issue handling or returns management.
Sign up to become more efficient today!
You should also choose customer service KPIs to monitor customer satisfaction and how they rate your customer service actions. Automating customer service has the following benefits:
It reduces the cost of customer support
It provides support 24 hours a day
It can be used to collect data and measure KPIs
It speeds up the resolution of issues
It increases business performance
FAQ
Is customer support the same as customer service?
As we explained above, customer service entails all the tasks that the company does for the customer to improve their shopping experience. Customer support only comes into play when there's an issue that needs to be resolved.
What is customer research?
This is the process of collecting information about the type of customer an online store attracts. Customer research is necessary in order to develop successful business strategies and support services.
What is CRM in customer service?
A CRM is a program for customer relationship management. CRMs include features to automate any activity involving the end customer.
What is the customer satisfaction index?
The customer satisfaction index (CSAT) is a metric used to quantify the level of customer satisfaction with a particular service or product, as a percentage.
Conclusion
Now that you're familiar with all the advantages of customer service, we're sure that you'll be able to use good customer service to your benefit, rather than sticking to the outdated vision of customer service as only a costly burden on your business. 
It's time to implement the advice given in the article and make customer satisfaction a reality for your online store. Before you know it, you'll see customers coming back time and time again.