Inside this article
ECommerce businesses and online shops are steadily becoming more and more popular and successful. The absence of a physical place to touch, try and purchase the products used to be a disadvantage. Nowadays, the way consumers make a purchase has radically changed; searching for products online and going to the physical shop to pick up the order is only one of the latest options. You can also discover products offline but buy them from the online shop, for example.
The possibilities are endless and only depend on the retail sector of the company, the customers' preferences and, of course, the options the shop offers.
While it's true that many online shops rely on an omnichannel strategy, others are purely focused on online retailing. 
In the case of businesses with an omnichannel perspective, there's probably more than one location where activities are carried out as well as a central point for eCommerce management and, at a minimum, a warehouse for the products, especially if the company already has a considerable amount of sales.
This is exactly when logistics tend to get complicated and costs start to spike. The difficulties start appearing quickly and don't go unnoticed, but adequate management of logistic costs can make a remarkable difference and should certainly be considered.
As is expected, an increase in the number of sales also means an increase in profits. That's why when logistics costs start to rise, many people see it as a logical consequence of the increase in sales. In this regard, they are not mistaken.
What those people seem to miss is that their ability to negotiate and reduce logistics costs isn't the same as when their business was operating with other figures.
One of the improvements that can be implemented to manage the resources more efficiently and reduce logistics costs, in the long run, is to create a network of warehouses that can be as extensive as needed.
In order to commercialize the goods more effectively, the inventory can be managed with smart software that connects all the warehouses and provides automated control of all processes related to logistics, shipping and returns of the shop.
Reasons to implement a warehouse network
Now that your online business is on the next level, managing a warehouse network is the next logical step to take in order to reduce logistics costs and provide the maximum level of satisfaction to your customers.
Some of the benefits of having a warehouse network are:
Reduction of the distance and time needed to deliver the products.
Cost reduction. Reducing logistics and shipping costs will always be beneficial for your business, whether you or the customers absorb them or if they are split between both parties.
Greater storage ability, flexible organization of the stock and resource maximization. This may be the most obvious point, but, in addition to being able to store more goods, you can also keep the stock in those areas where the demand is greater or create a transit warehouse for the temporary storage of products.
Faster deliveries at a lower cost means one thing: a higher level of customer satisfaction and better chances of gaining their loyalty, which translates into a better repurchase rate.
If your business already needs to implement a warehouse network or you think that it's the right moment to start including more warehouses in your network, the next step is to know the different types of multi-warehouse management systems. 
Types of multi-warehouse management
The greater the number of warehouses, the greater the difficulty of managing a multi-warehouse strategy. 
Specifically, there are two ways of managing a warehouse network:
Businesses can opt for establishing a center for all operations related to warehouse management or establish individual warehouses that can function independently but are also linked to the rest when needed.
Either way, the centralization of all data related to the warehouses and preparation and dispatch of orders is a key aspect that you should consider in order to properly maintain your online shop and prevent the problems that can arise from multi-warehouse management that hasn't been optimized.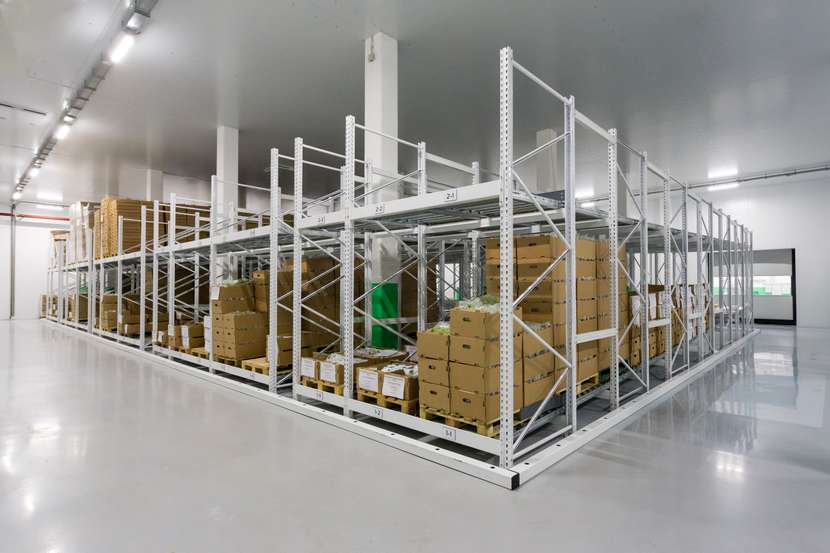 Problems related to poor multi-warehouse management
Lack of control over the stock. Without a warehouse management system or WMS, it will be hard to keep track of the available stock in each warehouse. This means that you could potentially have too much stock, thereby generating unnecessary costs or a lack of stock that creates dead time and bottlenecks in the process of preparing orders for dispatch.
Order completion with errors. Having multiple warehouses that aren't automatically and permanently connected can lead to duplicate orders or miscommunications between the different warehouses, which can cause delayed or forgotten orders.
Bottlenecks. Poor management can make the picking process harder and slower for your warehouse operators since they won't know where the goods are being stored and whether they are available for sale at any given time.
Advantages of warehouse management systems (WMS)
These are some of the advantages of implementing a warehouse management system, or WMS, in your business:
Continuous updates of your total inventory and the inventory in every warehouse, providing safety stock at all times
Logistics tasks are completed faster and with fewer incidents
Easy to identify product locations inside the warehouse
Improved contact between suppliers, employees and customers
Easy access to status of pending orders in each warehouse
Invoices for every customer and supplier
Management of pending product arrivals to the warehouse
Access to the average value of all purchases for every warehouse
Better accounting control: dispatch notes, invoices, billing, etc.
Product and order traceability: arrivals, departures, destination, price, etc.
Now that the arrival, classification and storage of products have been perfected, the next step is to optimize your processes for picking and packing, shipping, tracking and returns. In order to do this, Outvio is the best system you can use.
Outvio is a  powerful tool that will become the hub for all your post-sales operations, creating a solid and reliable ecosystem that's easy to use.
Outvio automates and optimizes an array of tasks that otherwise would consume a great deal of time and resources. When you connect your eCommerce platform with Outvio, you can include your couriers and rates or use the pre-set shipping rates that the tool provides.
Conclusion
Multi-warehouse management is a key aspect of operating a business that you will need to deal with sooner or later if you want to expand your online shop. Perfecting multi-warehouse management will ensure that your online store continues to develop and work at full capacity with an optimal quantity of resources needed.
To perfect it, it becomes fundamental to implement smart warehouse management systems and tools that help you keep track of the orders to be sent, orders that have been sent, returns and incidents.
Only by taking these tips into practice, will you be able to enjoy all the advantages of having a completely integrated warehouse network connected to a WMS. If you want to reduce your logistics costs even further, you can read and learn about warehouse design.