Inside this article
Stockouts can occur and affect operations of an online store — or the whole eCommerce industry — without remedy.
However, there are times when they can be prevented. In fact, eCommerce stores could be losing 25% of sales because of stock issues such as stockouts.
Discover the real cost of out-of-stock items for your online store, what the causes of stockouts are, and how to prevent them from happening to optimize costs and increase customer satisfaction.
What is a stockout?
A stockout is a situation that occurs when a product isn't available for sale because of a lack of stock.
This can happen intentionally when a business is not capable of holding large quantities of inventory because of warehouse limitations, or because of costs associated with storing large quantities of stock with a typically lower demand.
On other occasions, shortage of stock can be due to delays in the supply chain — like the one that followed the COVID-19 pandemic in 2021 — or because of a problem in the production process.
However, sometimes they can be prevented simply by ordering manufacturing materials in advance or by scheduling the reception of ready-to-sell goods in accordance with the data obtained from an online store's stock control system.
Stockouts have an impact on customer satisfaction. They harm customer loyalty since it increases the chances of customers purchasing that product (or a similar one) from your competitors and damages your brand image, creating a feeling of unprofessionalism and unreliability.
Cost of stockout
The cost of stockouts is simply too high to look the other way. The economic implications of regular out-of-stock items go further than the price you pay for a rushed order to respond to customer demand.
As we have just said, the possibility of losing a customer who has chosen to purchase elsewhere should be one of the main concerns when an online store experiences frequent stockouts.
One of the ways to mitigate this issue is to replace the "out-of-stock" message with a "restocked in XX days" banner. Loyal customers will definitely consider waiting and come back when the item is available for purchase.
Last, but not least, one of the reasons why out-of-stock inventory is expensive is because of how it affects the logistics process of the eCommerce store: orders coming from customers, placing orders to suppliers, express shipments to fulfill customers' expectations, and an unexpected workload for warehouse operators and other eCommerce workers.
Stockout rate
The out-of-stock — or stockout rate — is a way to measure how much stock you have available compared to the items you currently don't have in stock.
This important eCommerce KPI should be tracked and analysed to better understand how satisfactory the customer shopping experience is, and address it as the possible cause of abandoned carts or abandoned checkout processes.
The formula to calculate your stockout rate is simple: Unavailable SKUs / Available SKUs
If you follow this formula, you'll be able to address the shortage of more subtle things, such as specific sizes and colours, in comparison to the shortage of a product type, when you divide the out-of-stock products by the number of available products.
Causes of stockout
The root cause of unexpected stockouts is, in essence, a lack of planning. Whenever an online store orders materials or products for the foreseen demand, the frequency and number of out-of-stock products will be drastically reduced.
Another reason why stockouts may happen is because of inefficient stock control methods. When a business doesn't adequately measure its inventory, it creates data inaccuracies that simply make it impossible to plan ahead, and results in a lack of stock or overstocking in the future.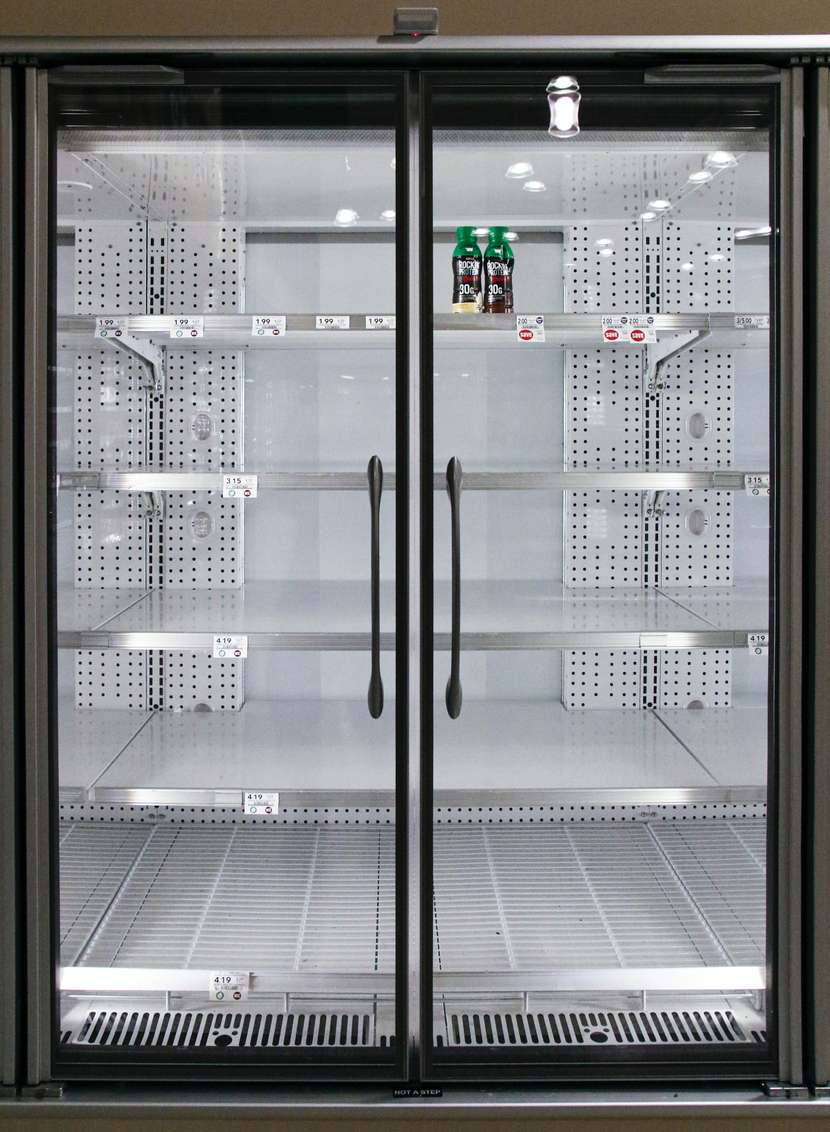 Once you implement an inventory management system, you'll be able to collect and analyse fluctuations in the volume of orders, discover how many products get sold of every kind, size or colour, find sales trends over the year,and plan ahead to gradually reduce your eCommerce stock issues.
How to prevent stockouts
If a lack of planning is the main cause of stock issues, the best way to reduce your chance of stockout is to find a better inventory planning method. To do so, it's important to perform regular stock counts (manually or automatically), monitor the flow of inventory (sales, exchanges, returns), and plan stock replenishments accordingly.
But, there are specific measures that can help you to lower stockout risks, which we'll go over below.
Integration of sales and marketing channels
One of the first measures you should implement to ensure updated inventory information is to integrate all your sales and marketing channels. Whenever a customer wants to order something, they won't experience an "out-of-stock" sign, improving the purchasing journey.
By doing this, customers will be able to see the available stock in real-time, whether they discover your products through Instagram or Facebook, or go directly to your website and place an order with the certainty that it will be processed.
When these channels aren't synced, your marketing accounts could be showcasing items that are actually out of stock.
Counting inventory regularly (and automatically)
Stock is one of the most important assets of an eCommerce store. It's fundamental for the correct functioning of day-to-day operations. Raw materials and finished products as well as returned goods need to be tracked and accounted for as part of the revenue and costs of the business.
Ideally, counting inventory should be scheduled regularly in order to find trends and inaccuracies more effectively, and done automatically to save costs and minimise the chances of human error.
Automatic alerts for stock shortage
One way online stores can prevent shortage of stock is by setting up notifications for low stock levels, andeven automating the process of re-ordering stock (stock replenishment).
To do so, you can use this formula: (Average daily usage rate x hours/days to fulfill an order) + safety stock = Reorder point
Maintain a cost-effective level of safety stock
Safety stock protects an online store against stockouts due to unexpected demand or slower production or order processing.
To calculate and establish the right safety stock for each product, work out the daily need of an item and multiply it by its average lead time – how long it takes, in days, to arrive once you place an order. Then subtract this number from your maximum daily use times and your maximum lead time. The result is the safety stock number for that product.
Safety stock = Maximum daily use ✕ maximum lead time – (Average daily use ✕ average lead time)
Implement a "just-in-time" approach
The just-in-time inventory method refers to the way items are seen as "in-" and "out-of-stock" in the warehouse. With this approach, eCommerce stores can reduce storage costs and minimize product-handling operations while being able to cope with customers' demands.
The "just-in-time" or "in-and-out" method is essentially the practice of having the right products at the right time to successfully fulfill upcoming orders without needing safety stocks or large storage spaces for items that won't be sold in a while.
Of course, the just-in-time approach should only be used when you are certain of demand, like the sale of bikinis in the weeks prior to summer and during the summer season.
Conclusions
Having out-of-stock items is a common eCommerce problem. Generally speaking, stock issues are caused by a lack of planning. If your online store experiences frequent stockout situations, identify what the causes are behind them in your eCommerce store, and choose which strategies and decisions can help you prevent them.
Is it the lack of connection between your sales and marketing platforms? Do you have adequate stock control methods set in place? Have you established any measures to have safety stock for all your products?
These are some of the key questions that you need to ask yourself to find out why you have frequent stockouts and what to do to avoid them in the future.