Inside this article
Lead times are an important aspect of any eCommerce business. From supply chain lead times, to lead times in logistics and shipping lead times, maintaining short lead times as much as possible is a practice that will ensure happy customers and a healthy flow of tasks that won't cause bottlenecks or returns due to late arrival.
What is 'delivery lead time'?
Delivery lead time is a concept that is used to measure the time between the placement of an order and its delivery to the customer.
A short lead time in logistics can guarantee on-time delivery if no incidents happen during its transportation to the customer.
Longer lead times are often a reason for returns. Customers' expectations in terms of shipping lead times are hard to achieve. With free shipping options and next-day deliveries, online stores need to put in the work to provide the best purchasing experience, and late delivery would ruin it.
Lead times help businesses know how far in advance they need to carry out tasks such as re-stocking and what estimated delivery time they can offer to customers depending on the product, geographical location, etc.
If you already know the importance of lead times in shipping, discover how to reduce lead times and offer on-time delivery, time after time.
How to calculate delivery lead time in your business
To calculate delivery times it's important that you also measure supply chain lead times. If you work with a provider or a manufacturer, knowing how long it takes them to deliver the products is just as crucial as calculating your delivery time.
       
Customer lead time
          
Materials lead times
    
Production lead times
    
Delivery lead times
          
Order confirmed
    
Order materials
    
Materials arrive
    
Production starts
    
Production complete
    
Products ready for delivery
    
Customers receive products
  
If you don't have the products available in your facilities, there's no way you can guarantee a short lead time in terms of shipping and order fulfillment.
Another lead time that can affect customer satisfaction is your "reverse logistics lead time". This  comprises the time it takes you to receive a return or exchange and process the order to ship the replacement product or send the refund. This is a major task in today's eCommerce operations and something customers consider before buying online.
Calculating your delivery lead time is as easy as subtracting the number of days of order placement from the delivery date.
Example: lead time for order 4345 = 3 days (to delivery) − 2 days (since the order was placed) 
The lead time for this order was one day. However, this system isn't very accurate, since it can only tell the lead time for an order that has already been delivered.
The delivery cycle time can also be calculated with this formula:
Delivery Cycle time = Wait time + Throughput time (Order preparation time = processing time + QC + Transportation)
This "addition" formula is called so because you add the times associated with each task — and assume that they don't change — to calculate the lead time for the future, through the use of historical data.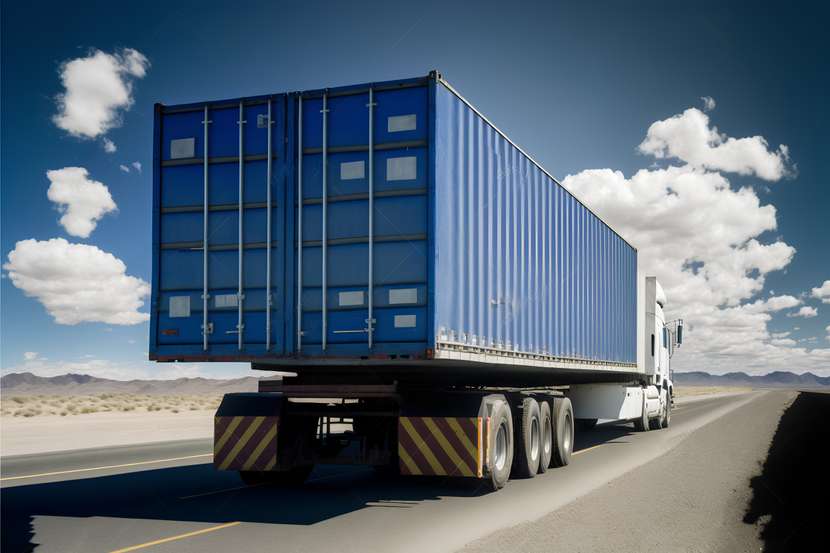 Source: Virtosmedia
Lead time calculation is simple to do, but keeping an optimal OTD (on-time delivery) metric isn't as simple. The inventory needs to be there and the order fulfillment process should be as fast and efficient as possible to ensure top carrier performance and a high level of customer satisfaction.
Reduce lead time with these 3 tips
If you are looking into ways how to reduce lead time in shipping and supply chain, these three tips are easy to implement yet effective for every retail business.
1. Use an advanced fulfillment system
One of the first practices any eCommerce should introduce into their supply chain is to automate processes in order to make them more efficient and avoid human errors.
The right technology can provide picking lists for efficient picking in the warehouse, and check if the item you are scanning goes into that order. Doing this manually takes longer and gives room for error. 
Plus, having this automated and online means that you can obtain eCommerce KPIs that are updated and valuable for your business, so you know what to improve.
2. Work with a shipping platform
Shipping platforms can automate the selection of a courier depending on different variables, such as destination, or product SKU, print hundreds of shipping labels in a couple of clicks, notify you when there's an incident or delay, etc.
In this sense, we can only recommend Outvio. This post-checkout platform automates and streamlines everything that happens after the sale: from fulfillment, to shipment, tracking, notifications, incident management and returns and exchanges.
Sign up now and use its Advanced Fulfillment System and shipping possibilities to shorten your delivery lead times!
3. Carry out sales forecasts
Finally, make sure that you always have available stock to be able to process the orders to begin with!
Many retailers may already be used to working with different software systems to speed up the process of printing labels, choosing a courier, or fulfilling orders without failure. However, they are missing the big picture by not looking into the future!
By studying past data, previous seasons, product sales, and other metrics related to performance, you will be able to find the best re-stocking frequency for each product to ensure optimal stock levels at all times, without wasting unnecessary resources.
When you connect your online store to Outvio, you also gain access to 90+ business KPIs related to fulfillment, sales, shipping, notifications, returns and exchanges and much more!
Conclusions
Lead times are an important aspect to keep in mind in both your supply chain, your overall logistics and, specially, when it comes to shipping. 
Knowing how long it takes a product to arrive to the customer is essential to providing short lead times in the delivery process.
As we explained, professional software solutions help a great deal to monitor and improve these metrics. Meeting customer expectations should be at the forefront of every online store. For this, they will need to calculate their delivery times and put into practice the three tips we gave:
Make the fulfillment process fast and efficient
Work with the right shipping platform
Plan ahead thanks to sales forecasts
Whether your delivery times are short or long, keep in mind something else: having your customers informed at all times about the status and location of their orders is something they will highly value. Automate this task too and make delays and incidents a reason to trust you thanks to the power of branded email and SMS communications. Try it now!