Inside this article
Are you looking to increase your eCommerce sales? If so, you should pay special attention to the often-overlooked post-purchase customer journey.
Post-purchase marketing is a set of strategies that eCommerce use to retain and re-convert customers who have already made a purchase. Its goal is to encourage repeat purchases and create a long-term relationship with the customer.
Let's analyze in depth the best post-purchase marketing strategies and how to apply them effectively.
Strategy

Why use it?

Post-purchase notifications

To introduce new products and/or sales events to the customer, increasing sales

Contributes to a better shopping experience and keeps the buyer engaged

Customer Reviews

Improves brand reputation and attracts quality customers

Builds trust with potential customers, increasing sales

Loyalty Programs

Incentives customers to return to buy, increasing their lifetime value

Allows businesses to lower customer acquisition costs

Providing exceptional post-purchase support




Improves customer satisfaction and brand loyalty, increases sales

Reduces costs by resolving customer issues quickly and efficiently

Offering self-service returns that promote additional sales

Cuts down on return costs and opens up a new revenue stream

Offers customers a smooth solution for managing their returns and exchanges
Strategy 1 - Post-Purchase Notifications
Order notifications are one of the best channels to promote product recommendations and to increase revenue. With this type of communication, that always has high engagement rates, you can create authentic post purchase upselling marketing campaigns and generate a recurring sales cycle.
Why are they so effective?
Since it is a message about an already existing order, the customer is expecting and looking forward to your communication about its delivery and is more receptive. In fact, the open rate of this type of message can exceed 90%, which is virtually impossible with any other type of customer messaging.
This post-purchase communication is a perfect opportunity to show your customers related products to the ones they have already purchased and add value to the delivery experience and generate engagement.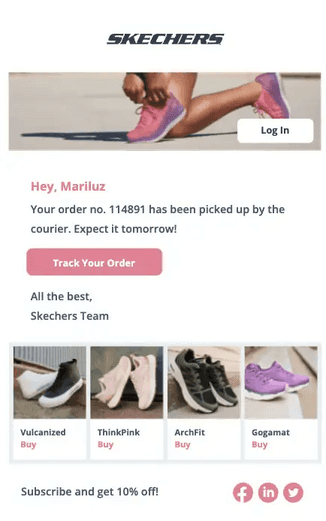 Steps to implement an up-sell post-purchase marketing strategy:
Collect data on your customers' interests and behaviour so you can better segment your messages and notifications. The more you know about your customers, the better recommendations you can offer them.
Use an automated algorithm to sort messages and send them at times when your customer is most receptive to opening them. For example, you can send notifications to let them know that the carrier is in transit.
Always use your own design, branding and logos within the messages so that customers can recognise and remember you.
Test different designs, copy, and sending times to see what works best for your customers. With a little experimentation, you can find the strategy that best suits your business.
You can effectively and easily apply this type of post-purchase marketing strategy to your eCommerce using for example Outvio´s order notifications aka HypernotificationsTM as we like to call them.
Strategy 2 - Customer Reviews 
Requesting customer reviews is one of the most powerful ways to improve your brand reputation, attract customers, and boost your sales.
However there is a trick to this post-purchase social proof strategy- it works best when you request reviews only from the most satisfied and happy customers. But its highly worth the effort, because when your new leads see that others have had a positive experience with your business, they are more likely to trust you and convert.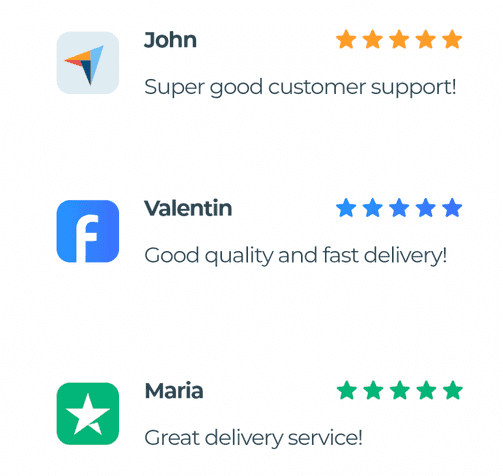 Steps to use customer reviews as a post-purchase strategy:
Collect customer reviews from various sources, including your website, social media, and review platforms. Analyze these reviews to identify common themes, areas for improvement, and positive feedback.
Identify satisfied customers and send them requests to leave reviews.
Integrate your positive customer reviews into order notifications, web content, or social media posts. Highlight specific quotes and testimonials to showcase the positive experiences of your most satisfied customers.
Show relevant customer reviews on product pages or checkout to influence your customer's purchase decisions. You can also include them in search engine advertising campaigns.
Pro tip: with Outvio's Review Booster you can get positive customer reviews from the right customers on auto-pilot, just set it up and let it do its magic.
Strategy 3 - Post Purchase Marketing Using Loyalty Programs
Loyalty programs are a marketing strategy that rewards customers for their loyalty to a brand or company. These programs offer incentives for customers to return to shop with discounts, free products, points that can be redeemed, or access to exclusive events. This can help eCommerce businesses increase sales and generate recurring revenue.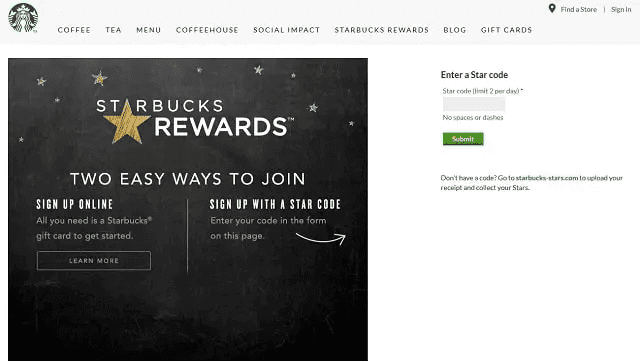 Steps to implement a post-purchase loyalty program:
Choose the right type of loyalty program. There are many different types of loyalty programs, so it is important to choose the one that is right for your business.
Define your goals. What do you want to achieve with your loyalty program? Do you want to increase sales? Improve customer satisfaction? Or do you want to increase social media engagement?
The most effective loyalty programs are those that are personalized for your target audience. Think about what your customers will like and what will motivate them to participate in your program.
Once you have your loyalty program ready, it is important to promote it so that customers are aware of it. You can promote your program on your website, on your social media, and in your marketing campaigns.
Strategy 4 - Providing Exceptional Support
A recent study found that 96% of customers are willing to pay more for a product or service if they receive good customer service.
A good post-purchase marketing support strategy means proactively answering customer questions, resolving issues quickly, and demonstrating a commitment to customer satisfaction beyond the initial purchase.
In addition, a well-trained customer service team can guide customers through the sales funnel and recommend alternative products to further increase business revenue.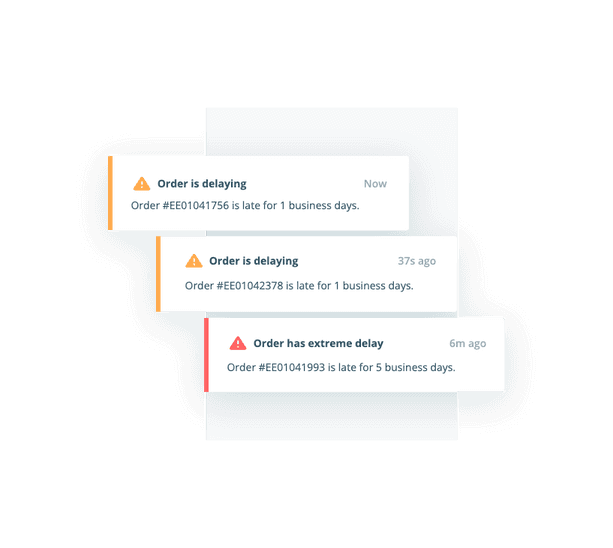 To effectively implement this strategy, it is important to consider the following:
Clearly define your customer service policies, including response times, resolution processes, and escalation procedures. Make this information available to customers on your website and customer service channels.
Provide multiple channels for customers to contact your support team, such as email, WhatsApp, SMS, live chat, and social media. Allow customers to choose the channel that best suits their preferences and the urgency of their issue.
Provide quick and professional responses. Aim to respond to customer inquiries within 24 hours or less. Acknowledge their concerns, provide up-to-date information, and demonstrate empathy and understanding.
Train your customer service team on your products, services, and support policies. Equip them with the resources and tools they need to deliver exceptional support.
You can also use Outvio to automate the most repetitive customer support tasks and to provide your support team with a set of tools that enable them to solve issues quickly.
Strategy 5 - Turn Returns into Sales Opportunities
Returns are unavoidable for any online business. However, they don't have to have a negative effect on your bottom line. On the contrary, they can be an opportunity to improve your customer experience and increase sales.
One way to take advantage of returns is to incentivize exchanges for higher-value items. This post-purchase marketing strategy involves offering attractive alternatives during the return process to dissuade the user from choosing a cash refund. That means, essentially turning your returns process into a new post-purchase sales channel.
For example, if a customer exchanges a $60 t-shirt for a $200 pair of headphones, you're making $140 extra revenue, all thanks to a return that otherwise would have cost you money!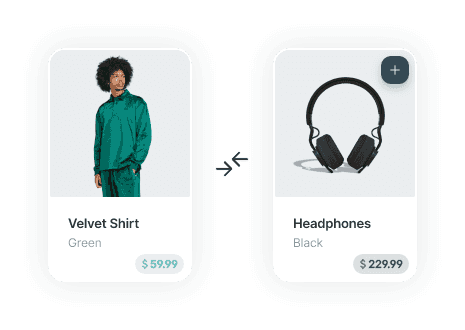 Steps to effectively implement this marketing post-purchase strategy:
Your return policy should be clear and concise, and it should be easily accessible to your customers. Make sure you clearly explain the terms and conditions of returns, as well as any associated costs.
Offer return and refund options that may be attractive to your customer. The most effective way is typically to offer store credit and discount codes. This allows your customers to buy new products without having to pay for them in cash. You can also offer the option to exchange for a completely different, why not even a higher-value, item.
When a customer initiates a return process, you can show them products relevant to their interests. Be smart and make sure to include products that are of a higher value than the product they want to return. This will help to dissuade the customer from choosing a cash refund.
Make it easy to pary and checkout right there in the return flow, avoiding friction that may dissuade the customer from completing the purchase.
By the way, Outvio's Shopify returns and exchanges are specifically designed to transform your returns into a revenue channel, just like described above.