Inside this article
Certain documentation is essential for delivering your parcels to the customers. CN22 and CN23 forms are necessary for international shipments outside the EU or to territories with a different tax system than the EU.
These forms display information about the content of the package and must always be clearly visible and attached to the outside of the shipping package (box, padded envelope, etc.).
Depending on the country, shipments and the related documents can be analyzed digitally, through a scan, or manually, by customs officers.
Apart from the information value at a statistical level, commercial invoices, CN22 and CN23 forms, and certificates of origin, among other similar forms, serve to control vital issues such as taxation, public health, environmental protection and national security.
In any case, if the commercial invoice or the CN22 or CN23 form aren't filled in correctly, the documents won't be considered valid and you may face fines and delivery delays.
In order to prevent delays and unpleasant surprises related to international shipping, we recommend filling out these forms carefully.
Keep reading our article to learn more about the CN22 and CN23 forms, including what they are, their purpose and for which types of shipments they are required.
What's the CN22 form?
The CN22 form, also known as the CN22 label, is an international document used to indicate the value of a shipment, regardless of what it contains (documentation, objects, etc.).
Currently, the CN22 is required for customs worldwide. Its objective is to facilitate the management of international shipments B2B, B2C and C2C. CN22 forms change very little across countries, as it's part of the international regulation of the Universal Postal Union (UPU).
The CN23 form works in a similar way to the CN22 form.
What's the CN23 form?
The function of the CN23 form is also to identify goods sent to another tariff territory. It can also be referred to as dispatch note, shipment declaration, customs value declaration, or customs declaration.
The CN23 form contains information about the monetary value of the shipment.
It used to be the case that an additional document had to be attached next to the CN23 form. However, the information included in that document is now visible in a CN23 form. This is why shippers now issue a CN23 form in duplicate.
Differences between CN22 and CN23 forms
Now that you know what the CN22 and CN23 forms are, you may be wondering how they are different and when you should use one or the other. Well, the answer is simple.
The difference between these two forms is the value of the package that they're attached to.
The obligation to fill in one form or another depends on the value of the shipment you're going to make. The CN22 is required for orders whose value is less than 300 SDR. For practical purposes, we can say 1 SDR =1 EUR.
If the value of your parcel exceeds €300, you must choose the CN23 form. Otherwise, you could face surcharges due to the tariff rate enforced by the package's destination country. These surcharges will need to be paid by the online store in order to avoid losing a customer, receiving negative reviews or experiencing further delays or hold-ups at the customs office.
When are CN22 and CN23 forms used?
The CN22 and CN23 forms are needed for any international shipment or to a customs area that differs from your own. If you don't already offer international shipping, you may be missing out on crucial sales and profits.
Being aware of all the necessary documentation is one of the most difficult aspects of shipping internationally, but, when forms are filled out properly, it will prevent shipping issues. This means better management of your resources, more-efficient operations in your customer service department and satisfied international customers who are willing to buy again.
What do CN22 and CN23 forms look like?
CN22 and CN23 forms are standardized documents on an international level. The language may be different, but the information provided is the same.
These documents can be affixed directly as labels or put inside a transparent envelope attached to the package.
The format of both is quite similar: a single sheet of fillable fields and boxes to be checked.
Filling out this document shouldn't take you more than a few minutes if you have all the necessary information beforehand. Let's take a look at what you need.
Information included on CN22 and CN23 forms
CN22 and CN23 forms must include:
The sender's contact information (the online store as an exporter)
The recipient or customer's information (importer)
A complete description of the package's contents 
The nature of the shipment (gift, commercial operation, documents, etc.)
As a seller, you must also provide the HS code of the product/s and the company identification number (VAT number or EORI number).
Other documents for international shipping
As you've probably realized, the task of shipping is far from easy, and it always involves a series of bureaucratic documents. This is the case for both domestic and international shipping.
However, dispatching goods to another tariff zone is very different from shipping domestically or within the EU. The process is longer, more expensive and fraught with obstacles. Which obstacle is the most significant? Bureaucracy.
We know that finding a complete guide on customs documents can be a challenge. This compilation of frequent customs documents will help you optimize eCommerce shipments and returns.
Commercial invoice: Commercial invoices are used to calculate the value of duties and taxes that must be paid at customs clearance. It also serves as proof of the commercial operation between two parties.
Certificate of origin: As its name suggests, this form determines the country in which the product was manufactured or produced. This document is issued by the Chambers of Commerce and is essential for shipments to a customs territory outside the EU.
Be careful not to confuse the country of origin of the product with the place of origin of the shipment.
Customs invoice: This invoice can be used instead of the commercial invoice in some countries.
ATA carnet and 'Carnet de Passages en Douanes' (CPD): These documents are useful if you're going to ship goods temporarily. For example, to attend a fair, congress or a similar event, or if the goods are just passing through a country. The ATA carnet is valid in more than 70 countries across Europe, Asia, North America and elsewhere. The CPD, meanwhile, is only required in some countries but recommended in many more.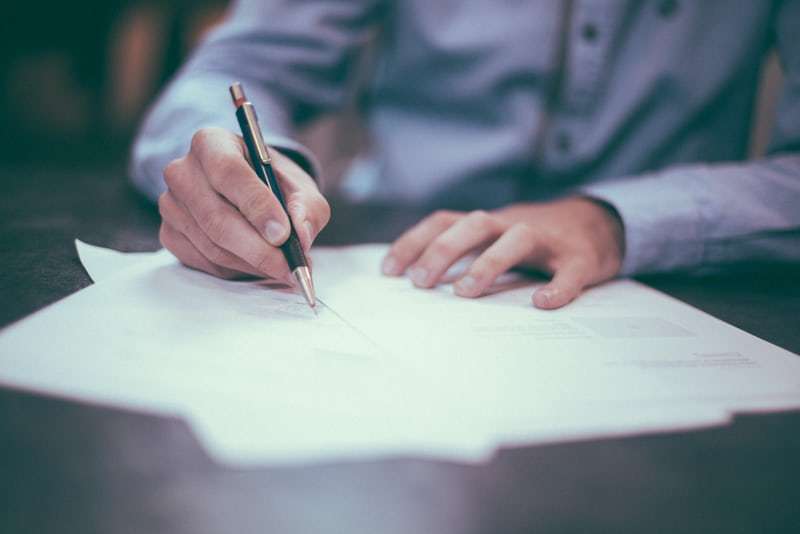 Tracking international shipments
Once you've managed to acquire international customs, you'll have to start shipping your products outside the limits of the country.
Now that you know the importance of including all the necessary documentation, you should consider the importance of providing your customers with a high-quality post-sales service.
Offering a complete and effective tracking system for international shipments can make a big difference in the way you solve one of the most frequent questions in the realm of customer support: Where is my package?
Tracking international packages is a task that is often left to couriers; the buyer usually receives a link or tracking number to enter in the portal of the corresponding shipping company in order to locate a package.
However, this option isn't the best you can do for your customers and business.
Offering a tracking portal within your own online store is a way of showing attention and appreciation to your customers.
With Outvio, you can create your own customized tracking page and even send notification emails automatically to keep your customers informed on the status of the shipment or return at any time.
International returns
Tracking returns is just as important as tracking shipments. In fact, payment methods and the return policy are some of the points that cause the most friction and have the greatest negative impact on the conversion rate of eCommerce.
According to the multinational accounting firm KPMG, 25% of online sales end up in returns. And while some of these returns may not have been planned, many purchases are made with the intention of returning them already in mind. Having a return policy that is attractive for your buyers, but also profitable for you, is therefore essential.
Maybe you can't offer your customers all the payment methods you'd like, but you're probably ready to improve their returns experience and provide affordable shipping rates —or free shipping given a minimum value.
One way to convince customers to buy from you again and again is to make returns easy. To do this, automate them by creating a return portal that enables customers to manage their returns in an autonomous way.
In this way, the return process will be faster, benefiting both the online store and its customers, and overall costs will be reduced, increasing profit margins for the store and potentially allowing for a free return policy.
Wrapping up
As an online store, you're going to be shipping internationally frequently. If you want to ensure on-time deliveries, always include all customs documents required by the destination.
This article has explained all you should know about the CN22 and CN23 forms. These documents are often prepared by the couriers themselves. However, there may be times when this task will be your responsibility.
Being familiar with the procedures that are carried out in the customs clearance process will considerably improve the logistics related to international shipping and, with it, the level of satisfaction that you provide to your customers.
If everything related to bureaucracy gives you headaches, we recommend that you use a tool like Outvio.
Outvio provides you with all the necessary documentation for international shipping and notifies you when there's missing information about your products, such as the HS codes.