Inside this article
AliExpress vs. Amazon: Which marketplace is better? Read on for the advantages and disadvantages of each, so that you can determine which one is best for your business.
AliExpress is an online marketplace that has been in operation for more than 10 years. AliExpress, which is based in China, allows you to sell in more than 15 languages ​​and to more than 20 countries.
Amazon is a well-known marketplace worldwide. However, you may not know what the process of selling on Amazon entails. To sell on Amazon, you won't need to have your own online store. You will only have to include your business information.
Both AliExpress and Amazon are highly successful marketplaces on the global scale. Selling on marketplaces like these has its advantages and disadvantages.
We have compiled this information and summarized it for you in the form of tables. Review the various advantages and disadvantages, as well as the additional features presented at the end of the article, in order to help you make the best decision for your business.
Advantages of AliExpress
Selling through AliExpress offers several benefits for your customers and your business. These are some of the most important ones:
International market (20 countries)
Prices are set by sellers, not the platform
Somewhat customizable (it offers different templates)
Segmented traffic with high purchase intention
You don't need a physical or online store
Advantages of Amazon
Selling through Amazon also has its benefits. AliExpress and Amazon share some benefits since they are both online marketplaces.
High and segmented traffic with high purchase intention
You don't need to have a physical or online store
Great chances of internationalization. You can sell in other markets easily
Trusted Marketplace. Buyers trust Amazon for its popularity and way of handling claims
In this table, you can see the benefits of selling on AliExpress vs. Amazon.
| AliExpress | Amazon |
| --- | --- |
| International market | Potential for internationalization |
| The seller controls prices | Marketplace trusted by buyers |
| You don't need an online store | You don't need an online store |
| High and segmented traffic | High and segmented traffic |
| Small customization features | |
Disadvantages of AliExpress
Selling through AliExpress has a number of disadvantages:
Competitors. Having segmented traffic and a segmented audience also means sharing space with your competitors
Sales commission. Depending on the product, this sales fee fluctuates between 5 and 10% of the product price 
AliExpress has a questionable reputation. This can also affect your store's reputation if your target customers care about quality
Translations aren't professional
Very limited customization features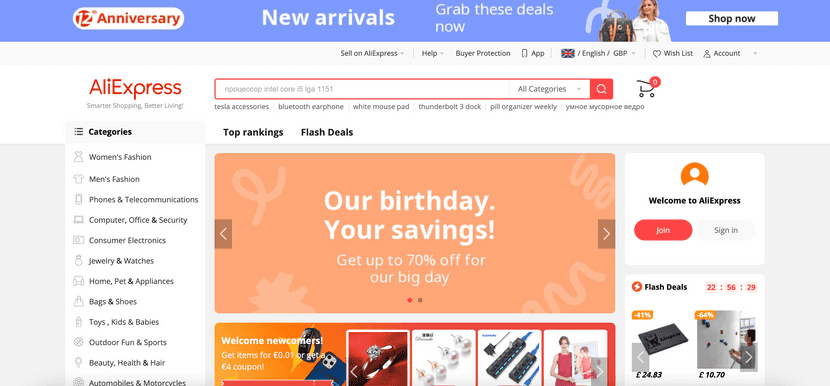 Disadvantages of Amazon
Selling your products on Amazon also has its disadvantages:
High competition among independent sellers and with Amazon, which sells its own products
Fees (for sales, shipping, referral, returns, etc.)
Subscription required. To sell on Amazon as a business, you need to pay for the Professional plan, which costs €39/month
You don't have control over prices, nor does Amazon have customization, marketing or customer service features for the seller
In this table, you can compare the disadvantages of selling on AliExpress vs. Amazon:
| AliExpress | Amazon |
| --- | --- |
| Competition | Competition |
| Sales fee | Several fees |
| Your store doesn't look professional | Subscription plan is needed (additional cost) |
| Low-quality translation | Lack of control: prices, customer service... |
| | 0 customization tools |
After familiarizing yourself with the main advantages and disadvantages of AliExpress and Amazon, you're probably already more inclined towards one of them.
However, there are still some additional aspects that may be relevant to your business and your customers, so you should consider them carefully before making a final decision.
Special features of AliExpress and Amazon
When choosing a marketplace for your products, it's vital to consider the importance of branding for your business and your target.
Ask yourself if your customers are motivated by price or by quality, and if they care about delivery times. Also consider whether you want to be seen as a low-cost brand or differentiate yourself with high-quality customer service or branding.
Once you know the answers to these questions, you can decide which marketplace best fits your philosophy and your customers.
However, it's important to also note that you can sell through different channels. This means you don't necessarily need to choose between these marketplaces. If you opt to sell across various platforms, we suggest marketing the products differently; information, prices and pictures should be adapted to the different types of customers to maximize profits.
Price control on AliExpress
One of the positive aspects of AliExpress compared to Amazon is that you have full control of the prices. You are the only one in charge of establishing the price of your products, as well as any offers and discounts.
This will allow you to differentiate yourself from your competitors in other aspects like shipping.
Selling on AliExpress is free, whereas selling on Amazon requires a subscription plan. Your success on Amazon also depends on obeying the platform's rules on pricing and other elements.
Prime sales and shipping
Amazon also has a subscription plan for buyers: Amazon Prime. This plan offers many advantages to buyers like fast and free shipping, access to Amazon Prime Video, Amazon Prime Reading, exclusive offers, storage space on the cloud, Prime Gaming, Prime Music, Prime Day offers, Amazon Hub Locker and discounts for Amazon Family and Prime Student.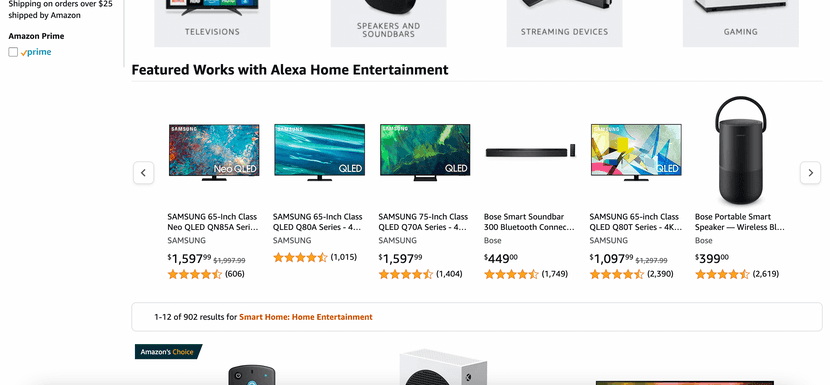 As a seller, these benefits may not apply to you directly. In fact, offering Prime shipping means additional costs and rules that come with outsourcing your logistics to Amazon.
If you want to offer quality customer service but you don't feel ready to do it alone, you can use Outvio to streamline all your post-sales operations, from shipping to tracking, returns and support
Amazon's KPIs
As an Amazon seller, you need to take into account Amazon's performance indicators. These indicators are metrics that the platform uses to evaluate your business and determine whether it qualifies for certain competitive advantages, like the Buy Box and other marketing tools. Additionally, Amazon also checks the reviews your store and products receive.
Logistics on AliExpress vs. Amazon
The shipping features on both AliExpress and Amazon are quite limited and inefficient. Let's take a look at the specifics of shipping with each platform. 
AliExpress has some basic functionalities, like a customizable template in which you can include a courier, rate and destination. However, this template isn't perfect, and the shipping for the buyer will always be higher than the one stipulated in the template. Also, based on this template, you can only have one shipping rate and work only with one courier. This means a negative purchasing experience for your customers.
If you sell on AliExpress and want to ship with another courier, you need to contact the customer and make sure that they agree to having the parcel shipped with another company and for another rate.
Another disadvantage of selling on AliExpress is that labels can't be printed in bulk, you can't schedule pickups from the platform and that tracking numbers need to be manually entered. This means that the scalability of your business on AliExpress is limited by the time needed to print shipping labels individually, arrange pick-ups or dropoff parcels at the post office or manually entering the tracking numbers for each package.
With Outvio, you can print labels in bulk, automate and schedule courier calls for pick up and avoid the task of entering data manually, preventing shipping issues and claims
Amazon, meanwhile, gives you two options to deliver products: Amazon FBA and Amazon FBM. While carrying out your fulfillment tasks through Amazon FBA means fewer responsibilities for you, it also means higher costs and more rules.
If you choose to do the fulfillment yourself, we recommend using a tool like Outvio to automate and streamline all your post-sales tasks, from order management to marketing, statistics and customer service. By using Outvio, you'll not only retain control of your business but also gain additional features that you can't get from Amazon FBA. 
Conclusions
We can't tell you where you should be selling. Choose AliExpress or Amazon based on your target customer and business. If you need more information about either one, you can read our in-depth articles on AliExpress and Amazon.