Inside this article
Are you thinking of opening an online shop on Wix? In this article, we'll share all you need to know about Wix: advantages and disadvantages, how you can create an online shop on Wix, and the main features and functionalities it offers its users.
What is Wix?
Wix is a platform used to create websites, including online shops, which is an important aspect to note before evaluating the features of Wix as an eCommerce platform and its available plans for business owners.
On another note, it's worth mentioning that Wix is a hosted platform that's very easy to use. This is probably one of the main reasons why Wix has been popularised by many businesses. Wix currently has over 200 million users worldwide, but as the number of eCommerce businesses grows, this figure only keeps rising.
What are the advantages of online shops on Wix?
Creating an online shop on Wix is advantageous for many reasons. For businesses, these are the most relevant:
Easy and intuitive interface
With the subscription to one of the plans, Wix will provide you with the server, updates, and a domain without additional costs for one year.
Over 80 templates available and the possibility to create your own
What are the disadvantages of Wix for online shops?
This management platform for online shops also has its disadvantages. For example:
It's not the best platform for international businesses since, even though it allows you to set prices in many currencies, the final price will display the pre-set currency of your online shop. This can lead to confusion among buyers
It doesn't provide the necessary security for your customers' or business' data
No systems are set up to optimise the loading time of your online shop. This will become an issue once your business grows and offers more products
Once the website goes live, you cannot change the template. If you want to, you'll need to create a new website from scratch, with the resources it implies
How much does it cost to create —and to maintain— a shop on Wix?
Wix has a permanently free plan that enables users to create an online shop and see how it works without paying.
However, if you want to start selling, you need to choose a paid subscription plan.
If you own an online shop, choose between Business Basic, Business Unlimited, and the Business VIP plans.
The following chart compares all the functionalities and features of each plan for eCommerce:
| Features | Business Basic | Business Unlimited | Business VIP |
| --- | --- | --- | --- |
| Secure online payments | ✔ | ✔ | ✔ |
| Plans & recurring payments | ✔ | ✔ | ✔ |
| Customer accounts | ✔ | ✔ | ✔ |
| Custom domain | ✔ | ✔ | ✔ |
| Free domain for 1 year | ✔ | ✔ | ✔ |
| Remove Wix ads | ✔ | ✔ | ✔ |
| Bandwidth | Unlimited | Unlimited | Unlimited |
| Storage space | 20GB | 35GB | 50GB |
| Video hours | 5 hours | 10 hours | Unlimited |
| Customized reports | - | - | ✔ |
| Customer care | 24/7 customer care | 24/7 customer care | Priority customer care |
All these plans allow the shop to accept payments online, sell without paying fees, and use Google Analytics, among other things.
The Business Basic costs €17/month, the Business Unlimited, €25/ month, and the Business VIP, €35 per month.
What is the sales fee on Wix?
Wix does not charge any type of fee.
Can you migrate your Wix store to another eCommerce platform?
No. If you want to change the platform, you'll lose all of your customer and business data and start all over again. The same applies to changing the template in your current Wix store.
How to create and open an online shop on Wix
You have two options:
Option 1. Create your own website.
Pick a template that is compatible with an online shop and add essential features, like a blog and the shop itself. Pay attention to compatibility with mobile devices. Use SEO tools (WIX SEO WIZ) to improve web positioning and website traffic.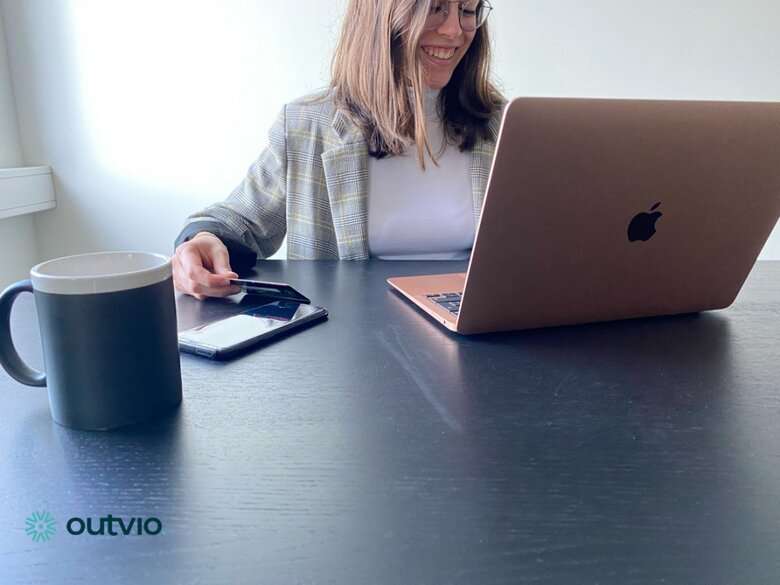 Option 2. Speed up the process by using the Wix ADI tool.
Simply answer a few questions to let Wix know what you look for in a website design. The system will create a website with personalised texts and pictures. You'll be able to choose the style, design, features, etc. You can create your logo and add products with the "drag and drop" system. Connect a payment provider and set up the shipping methods to begin operating your new online shop.
Wix shipping
Unfortunately, Wix doesn't provide many functionalities to manage orders and shipments. This platform was created for website creation, but it isn't meant to be used only by online shops, like Shopify.
Having said this, you can set up your shipping rates on Wix. They can be fixed or variable depending on the weight of the product, the value of the order, the product itself, or the final destination. You can also offer free shipping and in-store pickups. These features are only available for Business Unlimited and Business VIP users.
Shipping can easily become an unmanageable task, especially if the area where you want to ship has a different tax system. On Wix, you can track shipments from the dashboard and establish shipping rules and taxes for your products.
It is likely that the features built into Wix are not going to be enough for your online shop. In this case, you can use a tool specialised in this area.
Wix payment options
Wix supports more than 15 payment methods from credit and debit cards to cash-on-delivery and bank transfer, among others. The shops powered by Wix can choose between multiple payment gateways like PayPal, Stripe, or Square.
Wix doesn't support Amazon Pay or Apple Pay. This can unfortunately be a disadvantage, especially if you connect your Wix to your shop on Amazon.
All websites created with Wix include an SSL certificate that simply needs to be activated, creating secure payment transactions for your customers.
Integrate your shop on Wix with other channels
You can connect your online shop on Wix with other sales channels like eBay, Amazon, Facebook, Instagram, and Pinterest (and others, through apps like Multiorders). Wix's dashboard integrates all of your sales from multiple channels in a single place.
Marketing and branding on Wix
Wix offers SEO features to improve the search engine ranking of your online shop. On Wix, you can change metatags, URL slugs, canonical tags, structured data, robot.txt files, and much more.
Moreover, Wix includes features to save time, like bulk 301 redirects, instant Google indexing, and patterned metatags to use on multiple pages. Wix compresses all images automatically, redimensions them, and converts them into WebP files to speed up your pages' loading time.
Wix can be connected to Google Search Console to eliminate the extra task of manual verification and more efficiently track the number of searches your website receives. You can also connect your online shop with Google Ads, Google Tag Manager, Facebook Catalog, and Yandex Metrica —among others— to improve traffic, promote sales, and measure online campaigns.
For personalisation, Wix includes:
Advanced design tools (animations, videos, effects)
Promotional video creation with Wix Video Maker
A business blog to add value to the customer experience
Unlimited fonts (over 100 and the possibility to include your own)
Customisable colours (main colour, colour palette, etc.)
Business name generator
QR code generator
Invoice generator
Image resizer
Domain name generator
Title generator
Form builder
Reports and statistics displayed on Wix
Wix doesn't include statistics but it does give you the option to connect your Google Analytics account to keep track of sales and other relevant data. If you're looking for more information on the status of your online shop, Wix offers advanced reports for users under the Business VIP plan.
FAQ about using Wix as an online shop
Wix pricing
Wix charges €17/month for the Business Basic, €25/ month for the Business Unlimited, and €35/month for the Business VIP.
How do you dropshipping on Wix?
Your online shop on Wix can be connected to platforms like Spocket, 365Dropship, or Modalyst. This feature is only available in the Business Unlimited and the Business VIP plans. Thanks to this integration, the management of sales and products will be easier and more efficient.
Abandoned shopping cart recovery
Wix has a special feature to recover abandoned shopping carts —that is, virtual shopping baskets that did not make it through the checkout process. Sending a reminder email to users on your store can have a powerful effect on the number of sales you make.
Create a domain in Wix. Why is it so important for your online shop?
A domain is like your home address. An original and personalised domain brings credibility to your brand and makes the shop easier to find online. Wix allows you to create a domain for free for the first year you have a Wix site, with any of the paid subscription plans for online shops.
You can search for available domains on Wix and choose your favourite. In addition to this domain, Wix also allows users to create their own unique and professional email addresses (e.g. info@thebraceletstore.com).
Wix App Market
The Wix App Market is a curation of apps that can be easily integrated with your online shop to improve its functionality and features. You can find apps for SEO, sales, and more, such as shipping apps like Outvio.
Wix Answers
Wix offers a portal to review and solve the most frequently asked questions related to the platform. Wix Answers provides articles, videos, phone support, and chat support to its users.
Velo by Wix
Velo is a full-stack developing platform to create the website you have always imagined. From an online business to a social network or API, Velo has the tools to do it.
Thanks to the hosting on the Cloud (Wix Cloud), your website will be stored in a safe place, under constant monitoring and maintenance.
The drag and drop tool can be used to create the user interface more easily. Afterwards, you will be able to add custom-made functionalities through JavaScript Velo APIs.
Further services and tools can be also integrated that can help enhance your online shop, including automatic emails, payment gateways, and more.
With its production tools, you can simplify the development process, from testing to implementation. Testing, refining, and monitoring are only some of the tasks that can be done through Wix's web app and its tools. You can also integrate it with services like Google Cloud Operations.
Wrapping up
We hope that this article was useful and that it addressed any doubts you might have about Wix. If you think that this eCommerce platform may not be the best one for you, you can read our articles on Ecwid, a similar platform that could be a better fit for you.