Inside this article
If you are thinking of using eBay as an additional sales channel or on its own, but you aren't sure of how eBay works or how to sell on eBay, read our complete eBay review.
What is eBay?
eBay is a marketplace with a presence in over 190 markets. eBay has over 187 million active users, offers more than 1.4 billion products through its listings and no fewer than 530 million app downloads. Learning how to sell on eBay and getting the most out of this eCommerce platform will be easier with our guide.
If you want to sell a higher volume of items, if you have products produced or purchased for resale or if you already have an existing business outside of eBay, we recommend opening a professional seller's account to successfully transition to selling on this international marketplace.
On eBay, we can find three purchasing/selling methods: bidding, "buy it now" products (fixed price) and classified listings (product attributes and price).
If the name "eBay" rings a bell, but you still don't know how the marketplace works, this article will answer all of your questions. We'll cover how to sell on eBay, the various payment methods and tools included and a handful of other topics to help you get started.
Advantages of selling on eBay
The advantages of eBay can make selling on this platform look like a walk in the park. Here are some of its advantages:
eBay is an easy-to-use platform
eBay enjoys great popularity and trust among its users (buyers)
eBay offers fixed rates. You can therefore evaluate the profitability of your sales on eBay beforehand and plan future strategies
With eBay, you can list up to 150 products every month, for free
Disadvantages of selling on eBay
Selling on a marketplace like eBay also has its disadvantages, such as:
As is the case with any other marketplace, you share the platform with your competitors. On eBay, almost any type of item can be sold. But because many items share the same or similar characteristics, sellers often implement competitive pricing strategies
Sellers need to pay commission fees. eBay charges different commission fees that must be considered alongside the cost of the subscription plan for professional sellers
How much does eBay cost?
Selling on eBay non-professionally is free. However, if you're already a business seller, or you plan to sell regularly, you'll need to get a monthly subscription to one of eBay's professional plans.
Here's a list of all professional subscription plans and the functionalities included with each of them, as well as an estimate for the monthly price when subscribing for a one-year period.
| Features | Basic (€20) | Premium (€50) | Anchor (€265) | Enterprise (€2,645) |
| --- | --- | --- | --- | --- |
| Free fixed-price listings | 350/month | 1,000/month | 10,000/month | 100,000/month |
| Shopfront | ✅ | ✅ | ✅ | ✅ |
| Customer service | Standard | Standard | Dedicated | Dedicated |
| Access to promoted listings | ✅ | ✅ | ✅ | ✅ |
| Access to promotion manager | ✅ | ✅ | ✅ | ✅ |
| Discount features | ✅ | ✅ | ✅ | ✅ |
Depending on the size of your business, your sales volume and your budget, choose the plan that best caters to your needs.
eBay fees
There are two types of sellers on eBay: professional sellers (or businesses) and occasional sellers. Commissions and rates change accordingly.
For professional sellers (or businesses), there's a commission fee for every sale, a fee for the listing and additional fees if you choose to use eBay's tools to optimize a product listing.
Selling fees: This fee changes depending on the category of the product and it's calculated as a percentage of the final price, shipping costs included. If you want to determine which percentage will be applied to your products, you can check out this page.
Insertion fees: This fee is applied every time you publish a new article or listing. Insertion fees are non-refundable, and they are billed monthly for all active listings. When you get a professional subscription plan, you receive a certain amount of free listings and additional discounts. 
You can also take into consideration eBay's suggestions to optimize your listings. The use of these add-ons and changes can generate additional fees. The suggested improvements include features like adding up to 12 pictures, promoting a listing, programming a listing, adding a second category, etc.
For occasional sellers (sellers without a shop): 
Once an item is sold, eBay will charge 11.5% of the total price that the buyer pays (shipping and other additional costs included) plus €0.35. Occasional sellers also benefit from 150 free listings every month.
Can you migrate eBay data to another marketplace or online shop?
Migrating your eBay data to other platforms is not possible. However, you can sell simultaneously on other platforms and share your eBay account via other platforms (social media platforms, WordPress, online shops, etc.).
How to sell on eBay
If you plan to sell regularly or you're already a registered business, choose the "Create a business account" option. The process is simple: fill out the fields with your personal information, verify the account and continue with the configuration.
You will need to do the following:
Add a phone number (with the country code)
Determine an automatic payment method to pay for fees
Choose payment methods for your buyers
Verify your PayPal account
Now you're all set to successfully sell on eBay.
How to change shipping method on eBay when selling?
On eBay, you can choose geographical areas you intend to ship to, domestically and internationally.
However, you must include the couriers and shipping costs for every shipping method. You can charge a fixed rate for all international destinations with the quick ads tool. To do this, go to the shipping section of the listing page. Pick a courier and a rate for the delivery and the destination countries.
You can also offer free shipping. In fact, on eBay, shipping is pre-configured to be free by default. If you want to offer free shipping only to certain areas, you'll need to set up the shipping destinations first. For this, go to the product listing.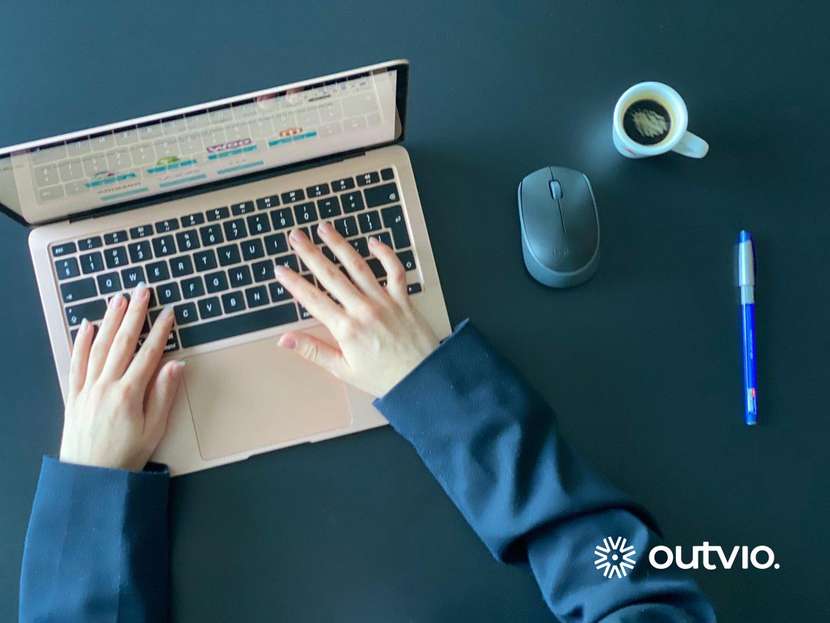 eBay Delivery is the platform's affiliated shipping service, powered independently by Packlink. eBay Delivery will provide a number of rates and couriers for you to choose from, but these options aren't the best for a professional business.
In fact, if an issue occurs with the shipment, you'll need to contact the courier yourself. On eBay, you can also offer in-store or in-person pickups. To do so, choose collection in person as a shipping method. Once the purchase is made, the buyer receives a QR code and a 6-digit code that the seller can scan or manually enter in the eBay app to confirm that the product has been delivered.
On eBay, you can also offer in-store or in-person pickups. To do so, select collection in person as a shipping method. Once the purchase is made, the buyer receives a QR code and a 6-digit code that the seller can scan or manually enter in the eBay app to confirm that the product has been delivered. 
Beyond these options, eBay doesn't offer any additional shipping functionalities; package tracking and communication with customers depend entirely on you, as does the management of shipping issues like losses, delays, problems related to the shipping label, etc.
eBay's shipping functionalities therefore may be insufficient for your business, especially if it already has a considerable sales volume.
Payment methods supported by eBay
eBay allows for payments with credit or debit cards, PayPal, Google Pay and Apple Pay. These payment methods provide automatic transfers to the seller's bank account.
eBay also works with Payoneer, a tool that eases and speeds up the payment process for international sellers, manages various transactions and provides an optimized sales system.
Connect your eBay account to other channels
eBay can be easily integrated with many other websites, including popular social media platforms, Google Shopping, online shops, etc.
Marketing, statistics and reports provided by eBay
eBay includes tools to boost your sales and the success of your advertisements.
Terapeak, an exclusive eBay insights tool, gives you ideas of other products to sell and a profitable price point; it also helps you create more efficient listings and optimize your inventory. You can find Terapeak on the Seller Hub Research tab and use it for free.
Another powerful marketing feature included on eBay is the option to make slight changes to your storefront and eBay shop. Thanks to this functionality, you'll be able to slightly customize the look of your online shop and improve your virtual "window display."
International sales
With eBay, you can sell internationally in two different ways: basic international sales and advanced international sales.
Basic international sales
This method is a fast and easy way to show your products in other markets. Simply go to your eBay listing section and select the markets in which you want your products to appear.
Advanced international sales
To use this feature, sign in to the your different eBay portals with your credentials. From there, you can create personalized listings.
eBay also offers a European Sales Booster (powered by WebInterpret). This program facilitates the process of selling worldwide by translating and adapting the listings for an international audience.
The European Sales Booster service is free for all professional sellers with the Featured or Anchor Shop subscription. It enables sellers to publish their listings on eBay UK, eBay Spain, eBay Australia, eBay US, eBay France, eBay Italy and eBay Germany.
Any changes made in the native portal will be reflected within 24 hours on the European portals. You can check if you're eligible for this program here.
A similar option is eBay's Global Shipping Program (GSP). This eBay system allows international shipping and provides a system to manage customs forms and import fees. When a seller lists items through the GSP, they will automatically appear on international eBay portals.
FAQ about eBay
eBay and customs
When you make an international shipment or shipments to a destination with a different tax system, it's important to take the tax situation into account.
Generally speaking, the courier provides the necessary documents for every destination. In this case, you'll just need to fill out the forms and print the shipping label.
However, if additional charges emerge after you've sent the parcel, the buyer will have to shoulder those costs in order to accept the package. The result? Bad reviews and a higher chance of losing customers.
It's also important to note that not all couriers ship to all locations. That's why having various domestic and international couriers integrated into a single platform will make the shipping and return process easier for you and more efficient overall.
eBay and taxes
In the European Union, it's mandatory to declare the taxes generated by a sale. This can be done digitally in the corresponding portal of the local authority you report to.
A tax declaration should generally be carried out when you pass a certain threshold. This varies from country to country and can also depend on the shipment's country of origin (i.e. where your warehouse is located). 
When the threshold is surpassed and the buyer is outside the EU, the seller must pay a value-added tax (VAT) in each country through which the package travels.
Because of this rule, eBay will ask you to enter your VAT identification number or EORI number in the product listings. If any regulations related to VAT and other taxes are violated, eBay can delete your active listings and disable your account.
Items sold to countries outside the EU, like the United Kingdom, are subject to their respective  taxation laws. To learn more about the tax system in the United Kingdom, visit gov.uk or contact an expert.
At this link, you can find further information about taxation in the EU, Saudi Arabia, the UK and Norway, among other special cases.
Products you shouldn't sell on eBay
There are many products whose commercialization is limited by eBay. The following items have clear restrictions as part of eBay's product policy:
Adults only products
Alcohol
Animals and wildlife species
Academic, beta and OEM software
Artifacts, archives, antiques, cultural items and grave-related items
Autographed items
Used clothing
Credit and debit cards
Charity and fundraising events
Digitally-sent products
Drugs and drug paraphernalia
Electrical and electronic equipment
Properties seized or items prohibited in the country
Items that promote illegal activities
Firearms, ammunition, weapon replicas and other military items
Food
Government documents, identifications and licenses
Dangerous, restricted or regulated products
Human remains and body parts
Lock-picking devices
Raffle tickets
Email lists and private data
Medical devices
Personal relationships and services
Police-related products
Real estate, for sale or rent
Surveillance equipment
Event ticket resale
Gaming machines (slot or fruit machines)
Coins, currencies and stamps
Virtual currencies
Vouchers
Shares and other stocks
Stolen property
Trips
Used cosmetics
Note that restricted or forbidden products can vary widely from country to country. To determine exactly what you can and cannot sell, go to your country's eBay portal and check which items are permitted.
Selling cryptocurrencies on eBay
The sale of cryptocurrencies is forbidden on eBay. Specifically, you cannot sell virtual currencies or cryptocurrencies, contracts for virtual currencies or wallets for virtual currencies. However, you can sell hardware related to cryptocurrencies as long as the sale doesn't include any actual cryptocurrency.
Breaching these rules can lead to a listing's cancellation, a decrease in the seller's rating, sales restrictions and even an account suspension. Furthermore, commission fees and rates for forbidden items won't be reimbursed in the case of a cancellation.
eBay contact
You can obtain help from eBay or contact eBay on its help & support section.
Wrapping up
We hope this article was useful and that all of your questions have been answered. Maybe after reading the article, you don't want to sell on eBay anymore. Choosing a platform for your online shop is a crucial decision for which you need to be well informed. You can also take a look at other marketplaces, such as Amazon.
Simply register, connect your eBay account to Outvio and start using our post-checkout platform in less than 10 minutes.
Outvio allows you to automate and streamline dozens of process, from fulfillment to shipping, tracking, returns and customer support —while providing marketing tools to personalize and improve customer communication and reducing eCommerce costs.