Inside this article
Regardless of whether you've been running your online store for a while or if you've just started, you've probably asked yourself, "which couriers are the best for an eCommerce business in Estonia?"
Delivering a parcel in good condition and without delays depends heavily on the courier you choose. The delivery experience is another part of your brand image. If there's a shipping issue, you may lose the customer forever, whether or not it was your fault. That's why we're going to review the best couriers for your online shop in Estonia.
What's the best courier in Estonia?
This question can't be solved with only one answer. The truth is, that the best courier for an online business depends on the needs of each store.
For instance, you'll need to consider where your customers are (in Estonia or outside), or if your customers are concerned about the safety of their shipments, the speed of delivery, or the return process.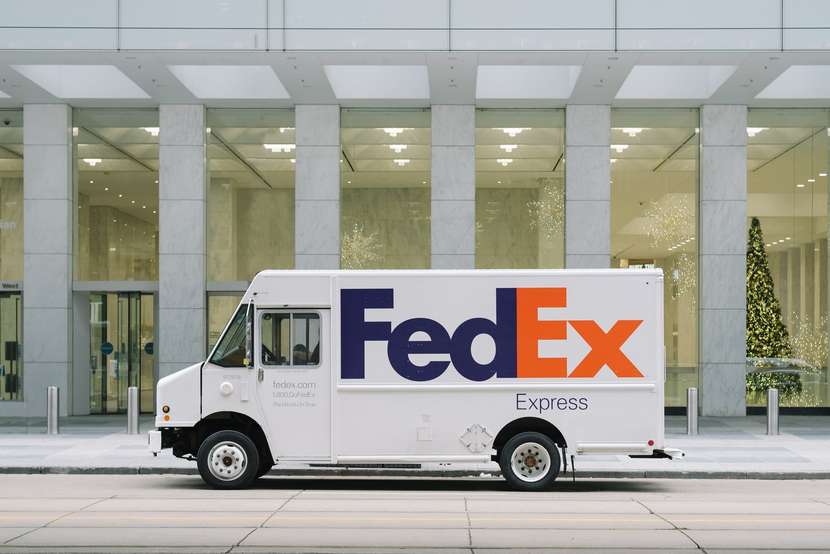 Remember that shipping companies are the ones establishing the shipping rates. If you want to offer free shipping or many delivery options, you'll need to work with more than one courier.
In any case, implementing a multi-courier strategy will always benefit your customers and eCommerce business since you'll be able to choose the best shipping option —in terms of quality and price— to provide the best customer experience.
How to choose the best courier for your e-shop
To choose the best courier for your e-shop, take into account the number of orders and returns you process, your budget, the origin and destination of your shipments (domestic and international), the kind of products you sell —for example, perishable items that need express shipping or fragile items that would need special care— and the preferences and needs of your customers.
Best couriers in Estonia for eCommerce
These are the best local and international couriers to ship from Estonia:
Omniva
Omniva is a shipping company whose origins go back to the 17th century when Eesti Post was created. Omniva was officially renamed in 2014 and is based in Tallinn, Estonia, although it operates in all the Baltic countries.
As an Estonian company, Omniva offers more domestic shipping options than international companies, but is quite limited when it comes to international shipping.
Itella Smartpost
Smartpost is one the preferred couriers in Estonia by customers. Smartpost offers shipments by air, sea, and road —including parcel delivery services— and has a network of 200 parcel lockers. They also have plenty of options for domestic and international shipments (i.e. to Finland, Latvia, Lithuania, and other countries).
DPD Estonia
DPD is one of the most popular shipping companies in Europe. Their parcel-locker system, pickups and convenience points (+200), and express services have earned this courier the fame to be chosen by many businesses and professionals in Estonia. They also offer international shipping and shipping to the Baltics.
FedEx Estonia
FedEx offers delivery options to make international shipments from Estonia. Their options include FedEx International First, FedEx International Priority Express, FedEx International Economy, or freight solutions (if you want to ship bulkier items).
UPS Estonia 
UPS (United Parcel Service) is a shipping company with several shipping services available to its clients in Estonia: Express Plus, Express, Express Saver, Standard, and Expedited, to name a few.
DHL Estonia
DHL is an international courier that belongs to Deutsche Post. In Estonia, they offer different shipping options for small, medium, and large parcels with both domestic and international destinations. You can use DHL to ship the orders of your online store by road, rail, sea, or air.
| Shipping company | Best for… |
| --- | --- |
| Omniva | Shipments within Estonia and the Baltics |
| Smartpost | Shipments within Estonia and the Baltics |
| DPD | Shipments within Estonia and the Baltics |
| FedEx | International shipments |
| UPS | International shipments |
| DHL | International shipments |
If you can't decide, don't; implement a multi-courier strategy
Not all couriers offer the same delivery options. Some have better domestic options, while others are stronger in the international department. Some couriers may be able to offer lower shipping rates, while others may be faster or more flexible.
If you want to fulfill your customers' high expectations, you'll need to integrate the best couriers for eCommerce business in your online shop using Outvio. With our post-sales platform, you'll be able to:
Use Outvio's pre-set shipping rates
Include your own couriers and rates
Reduce errors in fulfillment and shipping
Get the lowest rate for every order, thanks to its smart rules
Manage shipping issues to avoid delays and reduce the workload in customer support
Offer a customized tracking portal to improve your branding
Make domestic and international shipments & returns with your own couriers
Automate the return process for your online store and customers, reducing return-related costs
Offering the best purchasing experience to your customers is the best way to foster loyalty. This is exactly what we offer you.
Do you want to work with different couriers to get the best shipping rates without compromising the delivery experience? Surrender to the magic of Outvio.