Inside this article
Shopify is a platform used by more than 800,000 online stores. The popularity of this platform is due to its ease of use, which allows for a person with no previous knowledge of eCommerce to open a perfectly functional online store in a matter of hours. In today's article, we give you a compilation of the 36 best Shopify apps.
Unfortunately, Shopify doesn't provide the full scope of tools necessary for managing an eCommerce business these days. For this reason, useful applications have been created for Shopify in recent years to fill the gaps in terms of shipping, customer service, SEO strategies, managing an online store on social networks, etc.
With the incorporation of some of these supplemental apps, Shopify can serve as the ideal platform for a successful online business. 
Shopify apps
Although it is true that there are hundreds of apps that can be installed in Shopify, you should bear in mind that installing too many can slow the loading speed of your website, which will, in turn, reduce traffic and cause Google to penalize you.
We, therefore, recommend doing some research on each app before installing it, to find out if it's really useful for you. We also suggest that you make a data backup before each app installation, in case anything goes wrong.
Shopify apps for conversion
1. ReConvert Upsell & Cross Sell
ReConvert Upsell & Cross Sell helps you optimize your website and increase your conversion rate thanks to cross-selling. You'll be able to easily and comprehensively customize your store thanks to its drag-and-drop interface. The app conveniently integrates several functionalities offered by other apps into a single one.
2. Judge.me Product Reviews
Judge.me Product Reviews helps you collect and display your customers' reviews and ratings on your Shopify store. Showing reviews from happy customers or providing photos and videos from other buyers increases your conversion rate, organic traffic and customer engagement.
3. Vitals: All‑in‑One Marketing
Vitals: All‑in‑One Marketing helps you gain more trust among your customers thanks to reviews, Facebook and WhatsApp chats, your Instagram feed, sales alerts, etc. It also allows you to import reviews from AliExpress or other apps, offer volume discounts, set a countdown, write an alternative text for SEO and change currencies, among many other features.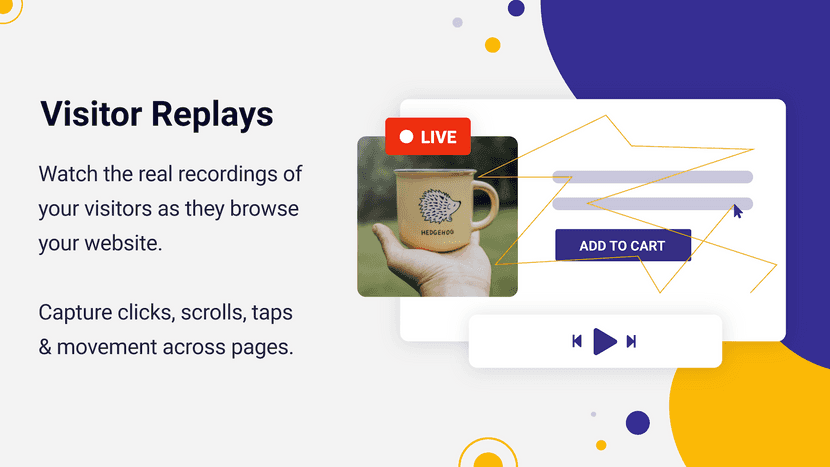 4. PushOwl Web Push Notifications
PushOwl Web Push Notifications is a tool for abandoned-cart recovery. This app sends customers a web push notification that directs them to their cart, instead of notifying them via emails or phone numbers.
5. Postscript SMS Marketing
Postscript SMS Marketing is used to manage the SMS marketing strategy of a Shopify store. With Postscript SMS Marketing, you'll be able to expand your list of phone numbers, use Shopify data to create targeted marketing campaigns, have conversations with customers and unlock a new channel to increase the ROI of your store.
Shopify apps for store management
6. Ultimate Trust Badges
Guarantee seals increase customer trust and encourage customers to stay in your store and buy your products. Ultimate Trust Badges is an app with over 300 free seals from which you can choose. You can customize the message, colors and size to fit your branding.
7. QuickBooks Connector
QuickBooks Connector saves you time and money by automatically sending data from Shopify to QuickBooks. It can be connected to various sales channels to ensure inventory is up to date and reduce errors caused by manual data entry.
8. Cozy AntiTheft
Cozy AntiTheft is an app that seeks to protect the content of your online store, including images and written information, preventing it from being stolen. This tool works by disabling certain features of the web browser, making it more difficult for someone to steal your data.
9. GDPR/CCPA + Cookie Management
GDPR/CCPA + Cookie Management is an app that helps you stay up to date with the latest cookie and data protection regulations. This app solves the problem of accepting cookies and personal data related issues with a single application.
10. Report Pundit
Report Pundit allows you to access your shop data to create specific reports and view and analyze consolidated reports. You can choose from over 80 templates and access their live-chat experts to create new templates, if needed.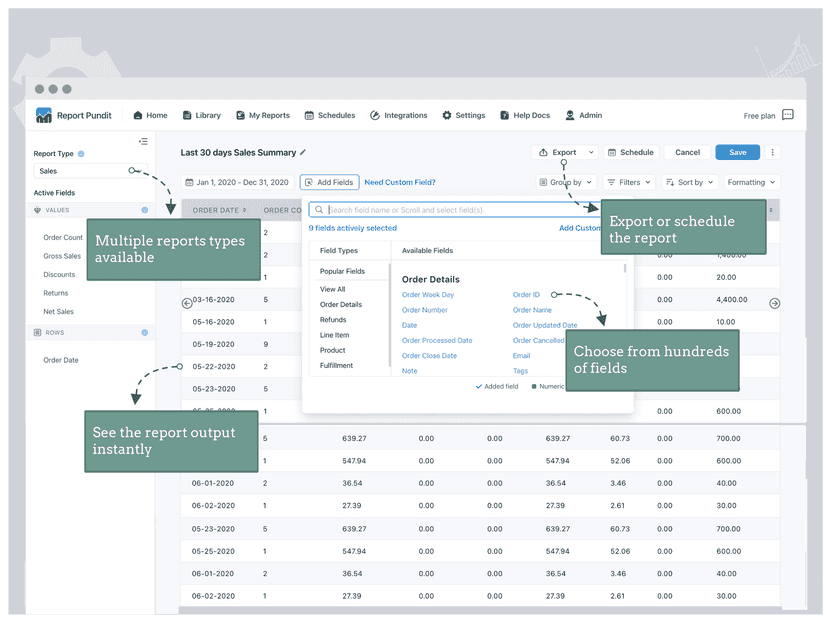 11. Volume & Discounted Pricing
Volume & Discounted Pricing allows you to offer volume discounts to your customers. You only need to determine the volume of products that should qualify for a discount and by how much. You can apply these discounts to all products or to a specific group of items.
12. Growave ‑ Loyalty, Wishlist +3
Thanks to Growave ‑ Loyalty, Wishlist +3, you can include product reviews, wishlist features, loyalty programs, referrals and user-generated content. It's especially useful for stores that want to implement a loyalty reward system, add reviews or connect with Instagram — all with one app.
13. SmartPopup: Promotion Popup
The Promotion Popup App is a complete solution for more conversions. Reduce the number of abandoned orders and make your customers aware of important events. You can fully customize the popups and choose to enable or disable popups on mobile devices.
14. ModeMagic - Product Labels
The ModeMagic - Product Labels app has been awarded by Shopify as the app with the best user experience. It's full of features that facilitate the creation of promotions thanks to its 2,000 badges and product sheets, which can be used to automate updates with stamps such as "sold out," "few left," and "new," etc.
This app is available for multiple languages and is compatible with all devices and themes. It also allows you to customize the stamps with your branding.
15. Bulk Discount Code Generator
This free app lets you import large amounts of codes and converts them into Shopify discounts, saving you time and effort. With Bulk Discount Code Generator, you can automatically generate codes or create your own.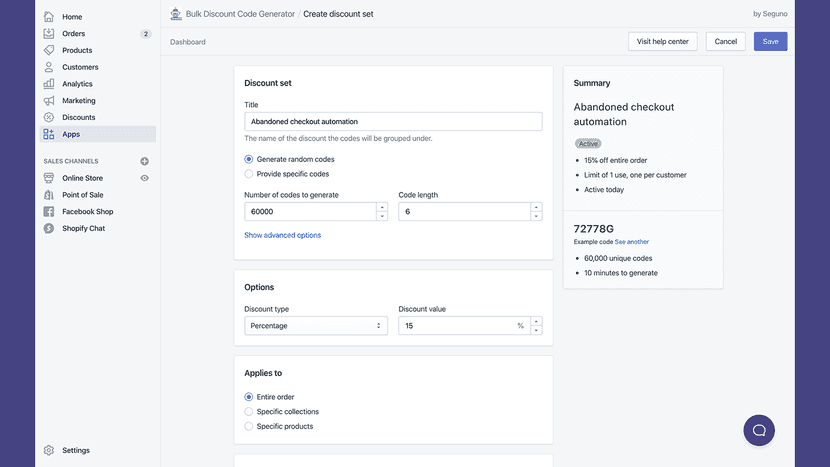 Shopify apps for marketing
16. Plug In SEO
Plug In SEO is one of the top-rated and easiest tools to improve the positioning of your online store in SERPs.
17. Segment Analytics
Segment Analytics offers you metrics so that you can obtain statistics, improve your segmentation techniques and grow your business.
18. Page Speed Booster
Page Speed Booster is a free application that helps you improve the loading speed of your online store. A higher speed helps you appear higher in SERPs and creates a more enjoyable shopping experience for your customers, boosting your conversion rate and lowering your bounce rate.
19. SEO Booster ‑ SEO Marketing
With SEO Booster ‑ SEO Marketing, you can have an easy-to-use interface that will save you time and effort thanks to automatic features that detect and solve Google problems. The app will help you improve SEO metrics such as store ranking, customer traffic, Google indexing and loading speed. You'll have all of this data in one place and in an organized format.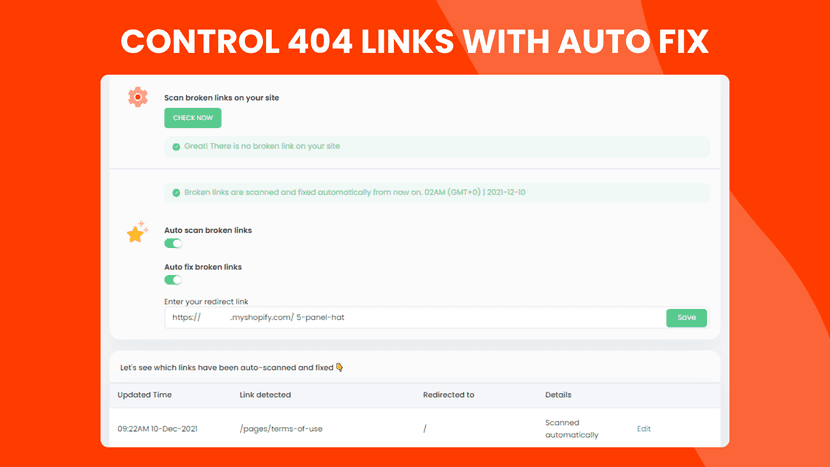 20. Instafeed ‑ Instagram Feed
Instafeed ‑ Instagram Feed helps you maintain a more curated and attractive feed, keeping your content up to date and functioning as 'social proof' for potential customers. This can result in new traffic, more time for other tasks and a better relationship with your customers.
Shopify apps for customer support
​​21. Shopify Inbox
Shopify Inbox is a messaging app that allows you to talk to customers and sell through chat, social media platforms and email from Shopify. You can customize your online store's chat, enable automatic replies and use other features, all from your administrator area.
22. Tidio ‑ Live Chat & Chatbots
Tidio ‑ Live Chat & Chatbots is an app for improving communication between customers and sellers. You can manage your chat, emails and messages on Facebook Messenger from a single dashboard. By using smart bots, you'll be able to recover abandoned carts thanks to automatic messages.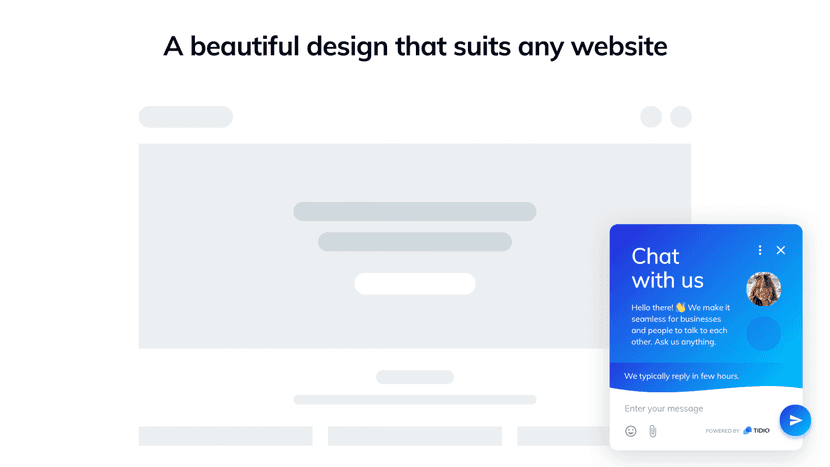 23. Easy FAQ Page | Help FAQs
EasyFAQ Page | Help FAQs allows you to create a modern Q&A section for your online store. The section is fully customizable (font size, style, etc.) to match your brand. This app is designed to load quickly and doesn't require any changes to your Shopify theme.
24. Form Builder ‑ Contact Form
Form Builder - Contact Form helps you create attractive forms on your online shop, such as for customers to register or contact customer service. 
25. Kiwi Size Chart & Recommender
This tool aims to solve one of the most common problems faced by customers who buy online: sizes. Kiwi Size Chart & Recommender helps you improve accuracy while doing size conversions for other countries, and it reduces returns thanks to its suggestions program and conversion tables.
Shopify apps for order management
26. Outvio
Outvio creates a hub for your Shopify store. Connect all your couriers and third-party apps to Outvio, so that you can manage everything related to post-sales processes from a single interface.
With this app, you can improve shipping and return management, track your orders efficiently and professionally, reduce the number of shipping issues and optimize your communication with couriers.
Higher customer satisfaction, better management of resources for customer support and higher conversion rates are just a few of the benefits of using Outvio.
27. Katana ‑ Manufacturing ERP
Katana ‑ Manufacturing ERP is a tool for manufacturing businesses to manage raw materials, finished products, manufacturing, orders, etc. With Katana, orders are automatically sent from Shopify to the app.
28. Offset
Offset is a tool for neutralizing the emissions generated during the transportation of your products. This tool can be used to create a competitive advantage; you'll be able to advertise yourself as more sustainable and customers may see that as an additional reason to purchase from your business.
Offset is free to install, but you will need to pay $3.60 for every ton of CO2 emissions generated by shipping.
29. Shipping Address Validator
Shipping Address Validator reduces the number of shipping issues caused by incorrect addresses. This app can offer suggestions for correcting an address or ask for an alternative delivery address.
30. No‑Contact Delivery
Having the No‑Contact Delivery app can be especially useful if your customers, for health or other reasons, prefer a contact-free delivery.
Other useful Shopify apps
31. Vimotia ‑ Shoppable Videos
The Vimotia - Shoppable Videos app allows you to take advantage of the new "Swipe" functionality to convert your videos into TikTok-like videos, but with sales features. This is the perfect way to utilize your video content to boost sales.
32. Hurrify ‑ Countdown Timer
Hurrify enables the creation of banners with a countdown at the top or bottom of your shop website. Use its customization features to promote discounts and other special offers.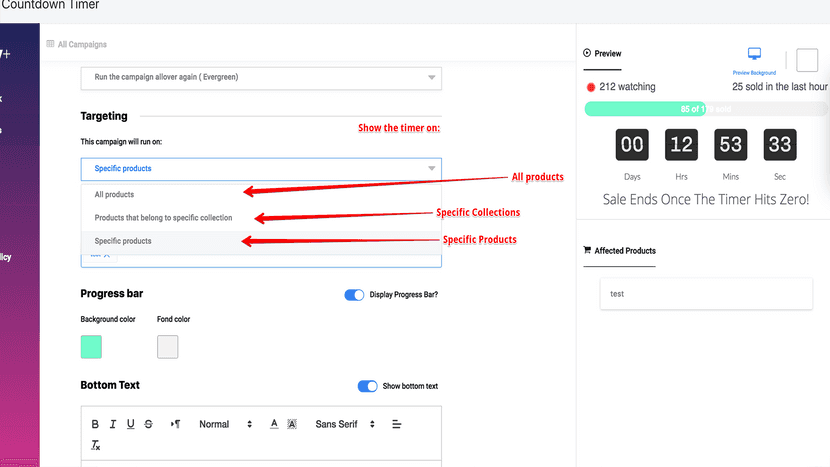 33. Product Reviews
The Shopify Product Reviews app allows you to share reviews of your products to promote new sales and create engagement with your customers.
34. Facebook, Google Shopping Feed
The Facebook, Google Shopping Feed synchronizes your product feed with Google Shopping and Facebook. Thanks to this app, you can create Dynamic Product Ads and create your Facebook store in one easy step.
35. Frequently Bought Together
With Frequently Bought Together, your customers can add related products to their cart in one click. This makes it easier for them to discover new products and encourages them to add those items to their cart.
36. Tapsend SMS Cart Recovery
Tapsend SMS Cart Recovery is an application specialized in recovering abandoned carts in Shopify stores.
Conclusion
We hope this compilation with the best Shopify apps helps you choose from the vast number of options available in the Shopify app store.
Scaling your online business will undoubtedly be much easier when you implement innovative and professional tools like these. If you'd like to learn more about how to use the Shopify platform to get the most out of your online store, read our full review of this eCommerce platform.