Inside this article
OpenCart is a free open-code solution to create an online shop.
OpenCart has helped over 400,000 businesses to manage one or several shops from a single back-end. An OpenCart shop can be hosted on Amazon cloud (AWS) or on any other server.
What is OpenCart?
OpenCart was one of the pioneers in the market for open-code platforms for creating and managing online shops. However, nowadays it isn't the most popular or prefered software since other platforms are more intuitive to use while offering more functionalities and customisation.
This doesn't mean that OpenCart 3 might not be the right platform for you to create your online shop. But before doing so, we recommend having all the essential information on the platform.
What are the advantages of OpenCart?
OpenCart 3 includes some features to ease the management of a retail business online. Among others:
Multi-user management. OpenCart 3 gives the option to create multiple users with different roles and privileges. You can even separate them by groups and individual users
Multi-store. Run multiple shops from a single interface. Choose a different name, theme, products, configuration and prices for each of them
Affiliate system. OpenCart 3 offers the possibility to create an affiliate system to promote specific products. Select different commissions and payment methods like cheque, PayPal or bank transfer
Discounts and coupons. Create discounts and coupons to get your customers attention and boost sales
Backup and restore. OpenCart 3 gives the option of creating backups and restoring previous data
Multilingual. OpenCart 3 works in more than 40 languages
What are the disadvantages of OpenCart?
However, OpenCart 3 has its disadvantages as well. Mainly, the fact that this platform is outdated, makes it harder to find resources, such as extensions, to improve the functioning and appearance of shops running with OpenCart 3. Specifically, OpenCart 3:
doesn't offer many templates
has fewer plugins than other self-hosted platforms
In addition, pre-set shipping methods cannot be modified. If you want to add your own shipping methods, you'll need the help of developers.
In other open-code platforms like WooCommerce, PrestaShop, Magento, etc. you can find more templates, plugins and more freedom overall to set up shipping methods and improve the functionalities of your online shop. These platforms are more recent and have larger user communities. OpenCart, as we mentioned before, is becoming less frequent as an eCommerce platform to open online shops.
How much does it cost to have a shop with OpenCart 3?
OpenCart 3 offers two versions. The first one is free, but in addition to creating the shop, you'll need to provide your own server.
The second way to use OpenCart is by choosing OpenCart Cloud, available through three subscription plans: 
Bronze (£25, approx. €30)
Silver (£50, approx. €60) 
Gold (£150, approx. €175)
The following chart summarizes the features included in each plan.
| Features | Bronze | Silver | Gold |
| --- | --- | --- | --- |
| Store domains (multi-store) | 1 | 3 | 10 |
| Storage space | 5GB | 25GB | 75GB |
| Manual backup request | 1 | 3 | 5 |
| Bring your SSL certificate | - | ✅ | ✅ |
| Email support | - | ✅ | ✅ |
| Phone support | - | - | ✅ |
OpenCart Cloud is a service that offers storage, backups and the option to have more than one domain, among other additional functionalities to improve the performance of your OpenCart shop.
Does OpenCart charge any fees?
OpenCart doesn't charge any type of fee.
Can you migrate your OpenCart shop to another platform?
You can migrate your OpenCart shop to another eCommerce platform by using an extension for migrations.
How can you create an online shop with OpenCart
To open an online shop with OpenCart, start by following these steps:
Create your domain and choose the type of hosting you prefer, whether OpenCart Cloud or your server. Hosting will always incur a cost.
Download and install OpenCart. To do this, upload the file to your chosen hosting service, set up the database, connect to your OpenCart page and start the installation.
Choose a preset theme or create your own. Be sure to consider the compatibility of your theme with different types of devices.
Upload your products and start selling.
If you're missing a particular functionality, check out OpenCart's marketplace to find an extension or create your extension.
Shipping methods on OpenCart
OpenCart can be integrated with multiple couriers. However, these integrations can be useless if the warehouse, rates, and courier system are different in your country. At best, you will be able to use the extensions for international services, but if you wish to connect the logistics part with the rest of eCommerce operations, implementing Outvio in your system is the best way of running an online shop on OpenCart.
Outvio is a software which allows you to integrate all your couriers in a single interface. You'll be able to choose the best courier, shipping conditions and rates for every shipment thanks to Outvio's smart shipping and return rules.
Payment methods supported by OpenCart
OpenCart partners with PayPal. As such, your OpenCart shop can work with the same payment methods as PayPal. Moreover, this system is known for the level of security it provides, which translates to increased customer trust in your business.
OpenCart also offers many other options, such as Authorize.Net, Amazon Payments, First Data, Klarna, LiqPay, Skrill, SagePay and others. You can choose from more than 36 payment methods integrated into OpenCart or download others through the marketplace.
If you want to offer subscription plans or member discounts to your customers, or simply accept payment by installments, with OpenCart you can enable recurring payments and subscriptions.
You can sell in any currency, and conversions are transacted automatically. Different taxes can be also applied and set up, depending on the countries you and your customers are in.
OpenCart gives the option to allow payments as a guest user or as a registered user. The choice is yours.
Integrate your OpenCart shop with other channels
OpenCart is an open code solution, which means that you can create an extension to connect your OpenCart shop with other channels to promote your business (social media, marketplaces, etc.).
To find out if these extensions already exist, go to OpenCart's marketplace and look for the one that interests you.
Marketing and branding on OpenCart
OpenCart has a marketing section within its dashboard to keep track of your marketing campaigns and send newsletters to customers.
These are all the features that OpenCart offers to improve your marketing and branding strategy. However, its open code will allow further configurations. If you want to save time and resources, simply find SEO and branding extensions.
Statistics and reports on OpenCart
OpenCart generates statistics and reports about your business, such as sales reports, viewed products and purchased products.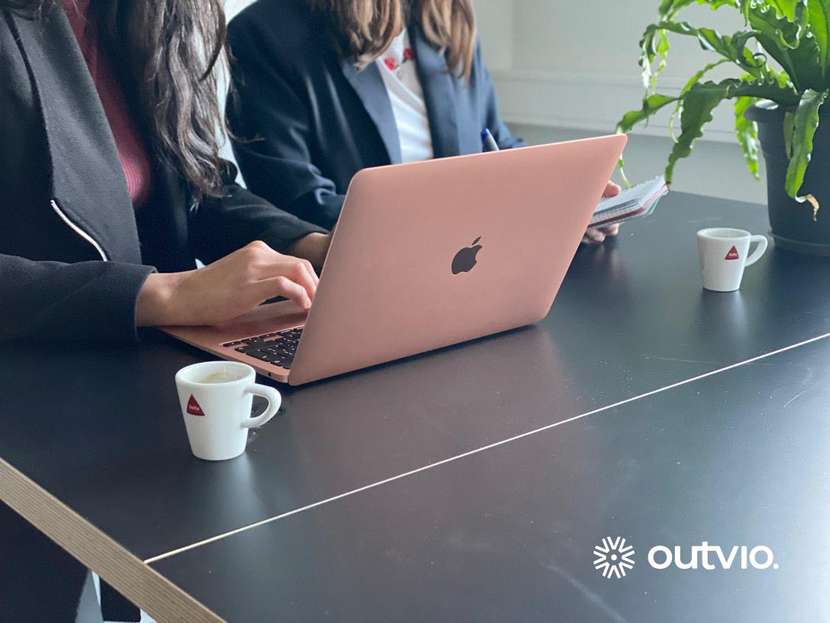 Other built-in features
OpenCart extensions
OpenCart is a module-based system that gives freedom to customize many aspects of a business. To name a few, you will be able to modify pages with your best-sellers, product launches, special products, categories, information, manufacturers, Google Analytics, and so on.
Extension installer
Thanks to the extension installer, you can add more modules in a couple of clicks, no technical background needed. This way, adding new functionalities to your online shop is fast and easy.
Marketplace
OpenCart's marketplace provides over 13,000 modules and themes to improve the functioning and appearance of your online shop. OpenCart modules include services, payment gateways, conversion modules and more.
Compatibility with mobile devices
OpenCart is mobile-compatible by default. This means that your online shop will look good on all devices: smartphones, tablets, computers or big screens. You can also take a look at some of the themes available on ThemeForest or TemplateMonster.
Conclusions
Hopefully this article covered what you need to know about OpenCart. If after reading it you think OpenCart isn't what you're looking for, check out our articles on open-source platforms like PrestaShop. And here's to the success of your future online shop!