Inside this article
Do you want to know which courier is the best for online stores in Finland? Regardless of your experience in eCommerce, you're probably aware of the importance of choosing the best shipping company for the delivery of your products.
At the end of the day, the arrival of the parcel is the first physical experience a customer has with your brand. Its success or failure will definitely make an impact on your brand's image, for better or for worse. That's why choosing the best courier for your eCommerce is a fundamental step that will set you up for success.
Take a look at the best couriers in Finland and find out how you can choose the best one for your business.
What's the best courier in Finland?
The choice of which courier is best relies heavily on the specific needs and preferences of both the online store and its customers.
Some of these needs may be the location of your facilities and customers, the nature of your products (for example, if they need special treatment to ensure their safety), the level of urgency required and if your customers have a preference for flexible deliveries or for free shipping.
Remember that shipping rates vary depending on the courier you select, as well as the distance the parcel has to travel and the volumetric or actual weight of the package. If you want to offer free shipping or different delivery options at checkout, you'll need to ship with more than one courier. This will improve the customer experience without putting your profits at risk.
How to choose the best courier for eCommerce
To choose the best courier for your online store, consider the information we previously mentioned and other information such as the volume of orders and returns you process, your budget and other preferences and needs related to your business or customers.
Best couriers in Finland for eCommerce
These are the best local and international couriers for Finnish online shops:
Posti
Posti is a courier operating in Finland and other European countries. Their services cater to different types of customers (including B2C and B2B), and they offer special rates for eCommerce, depending on the volume of shipments (either 30-200 or over 200 shipments/month).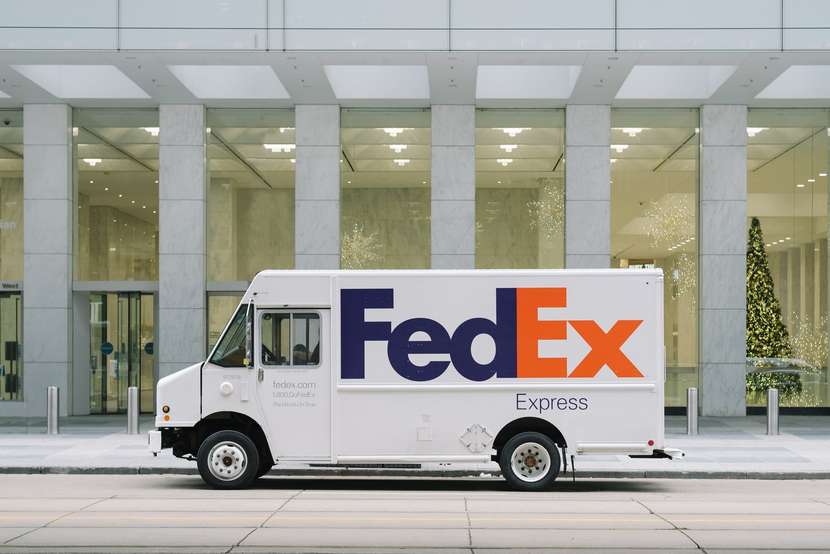 FedEx Finland
FedEx offers delivery options to make international shipments from Finland, like FedEx International First, FedEx International Priority Express, FedEx International Economy and freight solutions for bulkier items. Additionally, FedEx Finland offers an express service for domestic shipments: FedEx Priority Overnight.
UPS Finland 
UPS is a shipping company with several shipping services available to its clients in Finland: Express Plus, Express, Express Saver, Standard and Expedited. You can also do freight shipments with Freight Express or Freight Midday. If you need to do international shipments, UPS is a good option for an online shop shipping from Finland.
DHL Finland
DHL is an international shipping company especially valuable for parcels with a destination outside Finland.
| Shipping company | Best for… |
| --- | --- |
| Posti | Shipments within Finland and the Baltics |
| FedEx | International shipments |
| UPS | International shipments |
| DHL | International shipments |
Connect all your couriers in a single platform
By now, you've probably realized that all of these shipping companies offer something different and have their own strengths and weaknesses.
Some offer faster deliveries while others are cheaper or more flexible. Some may be more popular outside of Finland, while other options, such as FedEx or UPS, maybe better for international shipments.
To fulfil all your customer's expectations, you're going to need to offer all of these shipping options. For that, we recommend using multiple couriers and integrating them into a single interface. With our post-sales platform, you'll be able to:
Ship using Outvio's preset rates or include your own courier and contract
Automate the selection of the cheapest shipping rate for every order
Make domestic and international shipments and returns with your own couriers
Reduce human errors in the fulfilment process and prevent shipping issues
Brand your post-sales process with a customized tracking portal
Automate the return process for your online store with a fully-customizable self-service return portal
Creating the best purchasing experience for your customers is the best way to foster loyalty. You can do this by seamlessly connecting all of your couriers to one powerful platform: Outvio.