Inside this article
If you are artist, you sell vintage items or if you commercialise raw materials or tools for the creation of products, you'll be interested in learning how to sell on Etsy and the advantages and disadvantages of this marketplace. But first...
What is Etsy?
Etsy is a marketplace with a very niche audience. Specifically, you can sell vintage items and collectables as well as handcrafted products, materials, and tools for DIY projects.
Etsy is a website and app that runs on an international level and connects sellers and buyers in a single place.
This marketplace has a strict and clear policy about the type of products that can and can't be sold, with consequences as serious as closing a shop for breaking these rules.
This is why knowing how Etsy works and the type of products that sell the best on Etsy is so important. Plus, we'll go over the advantages and disadvantages of this eCommerce platform.
What are the advantages of selling on Etsy?
There are many advantages of using Etsy to sell your products. Here are some of them:
Large and segmented market. Etsy is a marketplace for a specific type of product. The market for these items has over 40 million active buyers.
Traffic. As opposed to building an online shop, having a place on a large marketplace means more traffic.
Inexpensive platform. To sell on Etsy, you need to pay a small fee when you upload an item, and a commission fee once an item is sold. You don't need a subscription plan, but if you want more features you can use Etsy Plus for €8.90 a month.
Easy-to-use app. This intuitive app includes various tools, from statistics and automatic replies to product editing and renewal.
Connections to social media. Etsy can be connected to your social media accounts and used to share discounts, coupons, and customer-brand interactions.
What are the disadvantages of selling on Etsy?
However, Etsy has some disadvantages too:
Limited product categories allowed for sale. Only handcrafted items, materials, and tools related to DIYs and crafts, and vintage products and collectables over 20 years old can be sold through this platform.
Competition. A disadvantage common to all marketplaces is the fact that your products will stand next to your competitors. However, thanks to the unique nature of Etsy items, this problem is not as relevant as in other platforms.
How much does Etsy charge in the UK?
Etsy offers two plans: the Standard plan, which is free, and the Plus plan which includes more features and has a monthly cost of €8.50.
What's the commission fee on Etsy?
Uploading a product to Etsy has a cost of approximately €0.17. In addition to this fee, you pay 5% of the cost of the product (shipping, product's price, and packaging) and 15% of the product price for its advertising.
How to set up an Etsy shop
Log in or create an Etsy account.
Click "Sell on Etsy" on Etsy.com and choose "Open your Etsy shop". 
Set up your shop preferences. Establish the main language of the shop. This cannot be changed, but you can add translations after. Choose the country and currency. This currency will be used for ad prices. Additional charges can be applied for currency conversions if your bank currency and shop currency are different.
Write a name for your shop, add your products, and set up the payment methods. If you use Etsy Payments, you will be able to offer more than 10 payment options to your customers.
Set up the billing. In some countries, you may need to include a credit or debit card to open your Etsy shop. This card must be Visa, Mastercard, American Express, or Discover and will be used for identification purposes. If you already have a registered account, you can also choose a prepaid card. Note: You cannot use a non-rechargeable prepaid card as your principal card, but you can use it to manually pay your invoices.
Click on "Open your store". Your website URL will be: https://www.etsy.com/shop/nameoftheshop or https://nameoftheshop.etsy.com
How can you ship your orders on Etsy?
Before you start selling on Etsy, you must know everything it includes, such as specifying the preparation time of the product and order, and sending the items as soon as they are sold (with a maximum deadline of 30 days after the purchase, unless otherwise specified).
On another note, this platform doesn't provide many shipping options for sellers outside the United States and Canada.
This means that you need to take care of all the logistic processes behind shipping: contacting couriers for conditions and shipping rates, packing the items, generating all the necessary documentation, etc.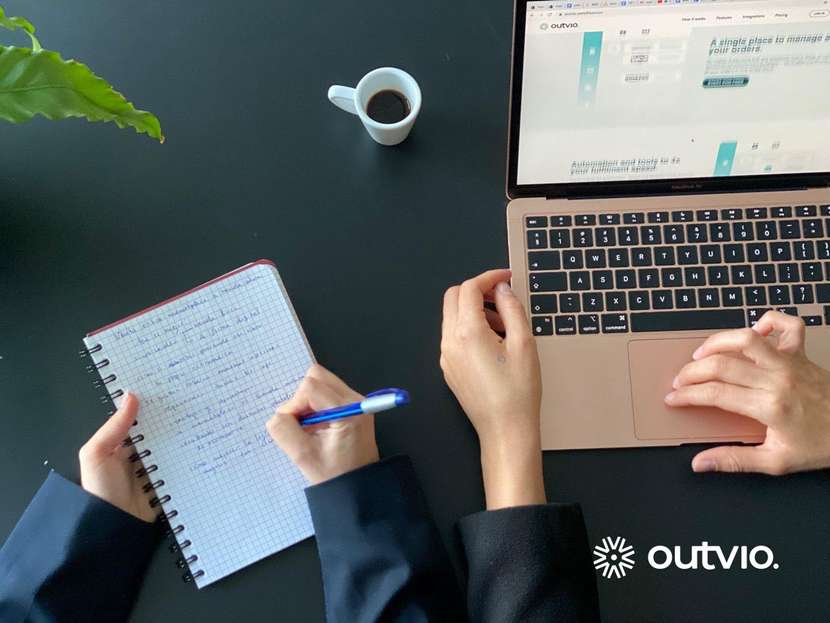 Integrating all your couriers, or using Outvio's international couriers and rates, will help you manage your shipments and returns more efficiently worldwide.
The main market for Etsy is international, with the majority of users in the US. Having a straightforward return policy in which you specify the conditions for every type of product is key for the professional management of international shipments and returns.
If shipping domestically is already difficult, shipping internationally is unfortunately not any easier, especially if you're not used to it. For example, did you know that international shipments must include three copies of the invoice for its examination in the customs office?
If you don't want to lose out on this great opportunity because of a lack of knowledge and tools, start using Outvio.
Outvio eases this process by printing all the necessary documents together with the shipping labels in just one click.
How to run a sale on Etsy: sales, discounts and coupons
To set up an offer or discount on Etsy, go to "Shop manager" and click on "Marketing". Search the "Sales and coupons" section and select "New special offer". 
Determine the type of discount that you want to offer:
Offer free shipping or a discount based on a percentage or fixed amount off
Send special offers to buyers who added items to their cart and didn't end up purchasing, or to those that added items to their favorites
Create a coupon for specific buyers or social media channels
If you want to create an offer, follow these instructions and click on "Set up offer". You can choose between a percentage off and free shipping. 
Set up sales with a percentage off
Choose from a discount between 10% and 70% off the price of the items
Location of the offer: available worldwide or in a particular country
Minimum quantity (minimum amount of items or order value)
Length of the offer (max. 30 days)
Conditions (optional): restrictions, limitations, and other terms applicable to the offer
Create a name for the offer (it will be useful to keep track of the performance of the offer)
Set up free shipping
With this offer, your customer won't pay the shipping costs. Here are the steps for creating a free shipping offer:
Location: national
Minimum quantity (amount —in euros— in their cart)
Length: Establish the beginning and end days of the offer
Conditions (optional)
Create a name for the offer
How does free shipping work with other discounts?
If you set up more than one type of offer, buyers can apply all of them if their order meets all the criteria. This means that your buyers can benefit from free shipping and further discounts on the same order.
To see other types of discounts and promotional offers available on Etsy, check out how you can set up sales and coupons for your shop.
How to study the results of your sales campaigns
You can keep track of the performance of your campaigns in "Sales and coupons". In this section, you can see information on the orders, sold items, the average value of the order, and revenue.
Payment methods supported by Etsy
With Etsy Payments, buyers and sellers can pay and accept payments with credit and debit cards, Etsy gift cards, Etsy credit, Etsy coupons, as well as PayPal, Apple Pay, Google Pay, and Klarna. There is also an option to transfer the money to the seller's Etsy account or bank account.
In total, there are around 10 payment options.
Integrate your Etsy shop with other sales channels
Etsy lacks the features to be valuable for a business with a greater volume of sales. However, you can connect your Etsy shop to different social media platforms such as Facebook, Instagram, Twitter, and Pinterest.
Choose an ad or promotion you want to share, use the pictures given by the platform or upload your own, write the text (and hashtags), and share it on the social media platform you prefer.
You'll receive a message for confirmation and the option to share it on other social media platforms.
Marketing and branding on Etsy
Etsy only provides marketing and customization features to Etsy Plus users. With the Plus plan, you can control some aspects of the aesthetics of your online shop.
Plus users can use features such as banner templates, advanced options to feature products, and a personalized URL with a .com or .store domain to improve the SEO of your website and be easier to remember.
With Etsy Plus, you can also notify users when an item has been restocked and check which ads received more views.
Statistics on Etsy
Etsy Ads is a marketing tool that enables you to see how many clicks an ad received and what the ROI of each ad is.
These statistics will help you determine which of your ads were the most successful, and activate or deactivate them according to their performance.
FAQ about Etsy
Etsy and taxes
Etsy is obliged to communicate fiscal information to the local authorities if your shop is based in an EU country and your gross revenue surpasses a certain threshold within a natural year. When this happens, Etsy will ask you to provide your tax information to keep selling on Etsy.
As you reach this threshold, Etsy will send you emails to add a VAT number or any other kind of identification for tax purposes. If you don't, you won't be able to continue selling.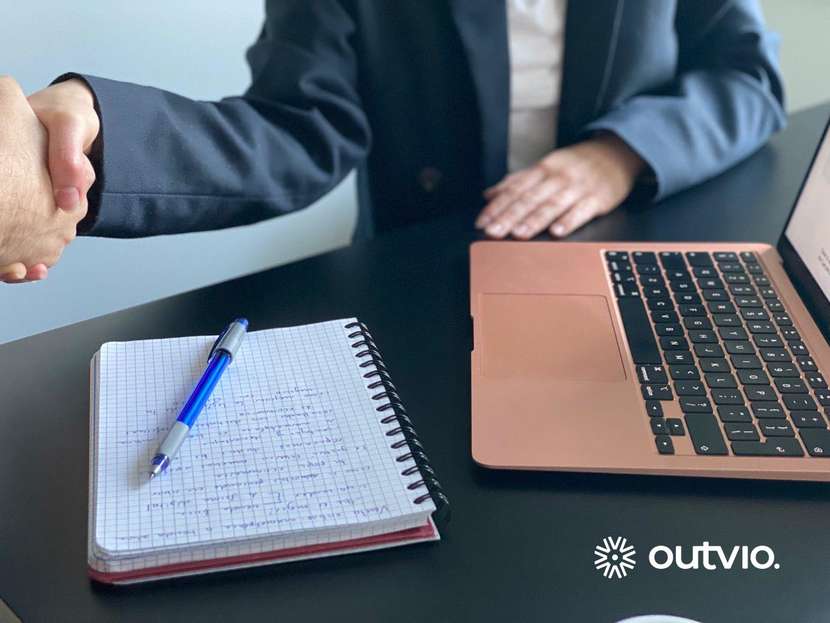 For more information on tax requirements, contact your local authorities or a professional on taxes.
What can't be sold on Etsy
As we explained before, Etsy has established clear rules for the type of products that can be sold through its marketplace. If you're thinking about selling products that don't comply, we strongly advise you don't. When users see your products, they can report your shop and Etsy will close it.
If your products don't fit into Etsy's mold, choose another marketplace to sell your products.
What to sell on Etsy
The most successful products on Etsy are hand-made products, materials and tools for the creation of new products and collectable and vintage items.
Etsy and dropshipping
As you can imagine, selling your dropshipping products isn't allowed on Etsy. While you own these products, the most logical thing to do is to ship the items yourself if you have the physical inventory.
If your idea is to create a dropshipping business and use Etsy to sell mass-produced items, consider the chances of getting your shop reported and closed.
Wrapping up
We hope that this article solved all the questions you had about what this platform is and how you can sell on Etsy. Nowadays, there are so many marketplaces for the commercialisation of your products that, if you think that Etsy is not the best option for you, you can use other platforms like Amazon or eBay.