Inside this article
ECommerce order fulfillment is one of those words that you hear over and over again in the eCommerce sector.
The rise of eCommerce and the need to deliver products has made shipping the most delicate part of eCommerce order fulfillment.
Below, you will find a guide in which we explain what order fulfillment is, what processes it involves and how you can improve the fulfillment of your eCommerce orders.
What is eCommerce fulfillment?
The term covers each and every one of the processes linked to the preparation and distribution of orders from an online store.
All these processes are what we call fulfillment, and knowing what it is and why it's important will help you with the management of your eCommerce logistics.
Fulfillment is the logistics chain that all eCommerce businesses carry out to ensure that orders end up in the hands of the customer.
Fulfillment is a term used for both online and offline businesses. However, online stores tend to have more complex logistics, since the goods need to be sent to the customer, which implies a greater number of agents and tasks in the fulfillment process.
What are the five steps in the order fulfillment process?
The fulfillment phases carried out by all eCommerce businesses to manage their orders are the following:
Planning: Effective fulfillment requires planning. For instance, it's essential to create a good warehouse design with fast picking routes and processes that don't interfere with each other.
Reception: Goods must be classified, labelled and strategically placed in the inventory upon their arrival at the warehouse.
Storage: Keeping the products in good condition is also part of fulfillment. This phase is more difficult if we talk about perishable items or products that need special treatment. If this is your case, you should hire a temperature-controlled shipping service.
Shipping: At this stage, you'll probably need to work with external couriers to deliver the products. Keep in mind that this is when most shipping issues happen. If you have customers abroad, take a look at our international shipping guide.
Distribution: Distribution is typical in offline models, but less common in eCommerce since the distribution process involves the delivery of the products to different points of sale.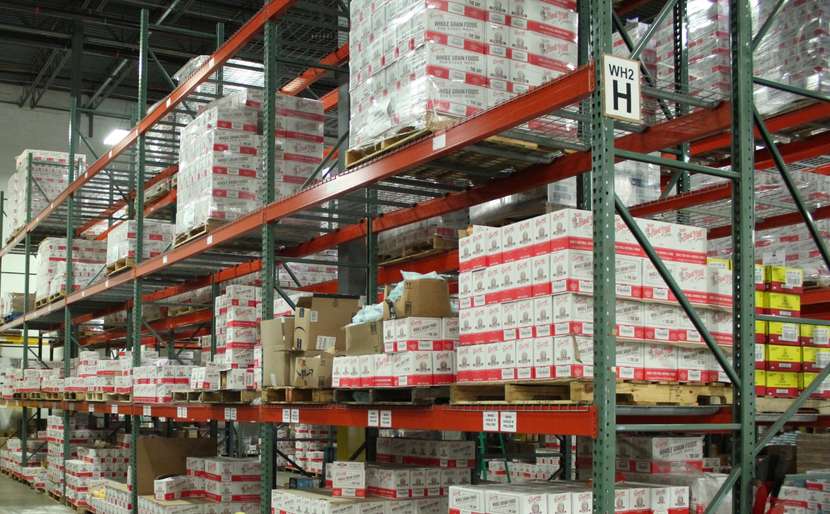 Types of order fulfillment
Usually, order fulfillment can be classified as:
In-house. This is the case with larger online stores that can afford to have their own warehouse facilities and manage & process their own orders with an in-house supply chain.
Outsourced. This is for online stores that lack the necessary resources to carry out fulfillment activities themselves. When a business decides to outsource the fulfillment of their orders, a third party carries out these tasks for the seller.
Dropshipping. This fulfillment modality is somewhat related to outsourcing. When a company decides to do order fulfillment through dropshipping, it means that the products will be directly delivered to the buyer without passing through the hands of the seller. In other words, from supplier to customer. You can read more about dropshipping and see if this system works for your business.
Additionally, it's possible that a business may decide to combine multiple fulfillment options. For instance, when an online store commercializes items of different sizes, the company may decide to fulfill orders that have larger dimensions externally, and smaller items (that need less resources) in-house.
How to choose your fulfillment strategy
The strategy you choose for fulfillment will depend on a series of factors:
For instance, depending on the amount of resources you have at your disposal, it may be more profitable to outsource the fulfillment of orders rather than have it in-house.
These resources don't necessarily need to be monetary; if you plan to process orders yourself, you'll need to hire warehouse staff for the picking and packing of products.
Additionally, you'll need to consider the nature of your products. You can even choose to apply different eCommerce order fulfillment strategies depending on the features of the products. For example, you can process orders with smaller dimensions in-house and outsource those with bigger dimensions, having them shipped from the supplier directly to the customer.
If you have suppliers, you should consider where your suppliers are located. It might make more sense to ship the products from supplier to customer if they're closer to your suppliers than they are to you.
If, on the other hand, you will have all items shipped to your warehouse, consider where you decide to locate your warehouse and if you need to open another one or switch the location of your facilities.
Choosing to be near your customers is always a safe bet that will save you shipping costs and allow you to offer shorter delivery times.
Processing all orders in-house is a highly demanding strategy in terms of time and resources. Even if you can handle these processes now, it's important to consider how this approach can limit your growth in the future and how you can plan for expansion without outsourcing the fulfillment of your eCommerce orders. 
Advantages of optimizing your fulfillment
Lower logistics costs
Investing resources in the optimization of logistics is the first step if you want to improve the profitability of your eCommerce business.
Many companies are held back because of the initial capital required to optimize fulfillment. However, this optimization is quickly compensated by the costs saved. Fulfillment optimization must be gradual, well-thought-out and planned and aligned with the necessities of each online store. 
Internationalization possibilities
Relying on international couriers for the fulfillment of international orders can be the most cost-effective way —and for some online stores, the only way— to ship internationally.
If you sell in a foreign country but don't have the resources to maintain a warehouse or a store there, you can outsource this part of the process. The same goes for tracking parcels internationally. You'll need an advanced tool capable of operating in all markets, like Outvio.
Better shopping experience
An eCommerce business with a quality post-sales service is more likely to be remembered by its customers later on.
By optimizing fulfillment, you'll be able to ensure faster deliveries, international returns and a streamlined resolution system for shipping issues. Don't neglect customer service; in many cases, it can be decisive for the satisfaction of your buyers.
How to manage fulfillment in eCommerce
When faced with the challenge of fulfillment, many businesses choose to outsource the task or aspects of it. For instance, you can outsource warehouse management.
Additionally, or alternatively, you can choose to use an advanced tool designed for post-sales tasks, like the fulfillment process of an online store. We can't recommend anything other than Outvio. Our mission is to automate post-sales processes —from fulfillment to customer service— to ensure maximum profitability of the business and the best shopping experience for the buyer.
The last option, but also the one that requires the biggest investment, is the creation of an internal fulfillment department and software. In this way, the company will have all its needs and preferences covered from the beginning. Obviously, this is an option that very few businesses can aspire to, especially if they work on an international scale.
Manage your online store with Outvio
Outvio optimizes the post-checkout operations of your business and builds a unique and captivating experience for your customers. Some of its many benefits include:
Automated domestic and international shipping and return processes
Bulk-label and customs documents printing
Interactive tracking portal that works on a global scale
Personalized communication with customers
Add as many stores and couriers as you need
Fast shipping-issue resolution
FAQ about fulfillment
What is e-fulfillment?
E-fulfillment is generally used to refer to all processes related to fulfillment within the eCommerce industry.
What is micro fulfillment?
Micro fulfillment seeks to accelerate and optimize all the processes related to the delivery of the products to the end consumer. Micro-fulfillment companies tend to be small companies or subsidiaries that are located in larger cities to fulfil orders more efficiently.
What are eCommerce fulfillment services?
Fulfillment services targeted at eCommerce are offered by companies dedicated to processing orders, picking and packing and shipping parcels for their delivery to customers. Additionally, there can be software companies that provide fulfillment services and tools.
Conclusions
The process of eCommerce order fulfillment is a fundamental task in the supply chain of any online store, regardless of its size.
Knowing what is exactly order fulfillment and the activities it implies, the types of fulfillment approaches and the best order fulfillment strategy for your eCommerce business is essential to enjoy all the advantages of optimized fulfillment services.
Don't let your fulfillment operations be a source of problems and losses and automate eCommerce order fulfillment with Outvio!