Inside this article
Any business looking to expand and grow knows that investing in automation and the optimization of processes is the way to go. In this sense, the early implementation of an ERP system for eCommerce is highly recommended, especially because the initial investment is not that high compared to the advantages it brings in the long run.
However, not all ERPs are the same, nor do all online shops require the same tools. This is why sufficient information is key to making the right purchase.
Keep reading to learn what ERPs are, the advantages of using one and the necessary steps to find the best system for your eCommerce business.
What is an ERP system?
Enterprise Resource Planning, also known as ERP systems, are management systems that monitor all the activities of a business. 
They also serve as databases for all departments and staff granted with access. Thanks to ERPs, companies are able to centralise their information and accelerate internal processes without involving multiple members of the team; everything can be available to everyone simultaneously.
This kind of tool integrates many functionalities to automate several processes: marketing, sales, logistics, post-sale, finances, etc.
If desired, you can also add modules to further expand the functionalities. In this way, the ERP is transformed into a hub for activities and information.
ERP functionalities
Each ERP is different and may be focused on a special field. However, they all share some common features:
They join different processes in a single management tool
They automate processes
They are updated on real-time
They allow for accountability in different areas of the business
They help to keep track of the logistics and functioning of the supply chain
They offer functionalities for product, stock and catalog management
They help managing payments
They favour marketing, sales and communication with customers
What are the advantages of implementing an ERP system for eCommerce?
1. Traceability of internal processes
An ERP system contains all information related to the internal and external activities of an eCommerce business. By utilising an ERP system, monitoring the progress of each department becomes easier. It also helps to detect weaknesses or inaccuracies in existing processes and correct them before they have a significant impact. For instance, inexplicable overruns can be a symptom of poor logistics management in your eCommerce business.
Thanks to the gathering of different processes in a single tool, you'll have access to updated information that helps you be more accountable for your operations and responsibilities.
2. Decisions based on quantitative data
Some sensitive decisions can have a significant impact on the stability and future of your eCommerce business. Over 50% of the management activities that an online shop makes are the result of a previous decision.
Having quantitative indicators will ensure that decisions are made objectively. ERPs are indispensable in this sense since they offer quantitative data to support various business decisions. Among other things, they can:
Pinpoint the situation that needs a change
Determine goals for the company
Establish illustrative criteria
Compare different options and review them with precise data
Likewise, the continuous generation of progress reports will keep you updated on the financial situation of your business at all times.
3. Data protection
Sometimes, due to technical issues, an online shop may need to use a backup of internal data. If the information is very fragmented, it can be difficult to know which backup version stores the information you are looking for. This can be solved by centralising everything in the ERP system, which stores all information in one place.
ERP systems gather information and keep it up to date, providing access to accurate data in real time. Access to updated and accurate information helps you be more precise when making decisions and building reports, while it provides a solution in the case of a data loss.
4. Process automation
ERPs are capable of automating many activities that, if done manually, will consume your time and resources. This is the case with order management, communication with customers, inventory control, reports, etc.
As a consequence, presale and post-sale processes merge, shortening the eCommerce fulfillment cycle. In this way, order information is sent to the warehouse in real-time, and shipments are processed automatically.
The efficient management of these tasks will mean that more resources are available for other aspects of your eCommerce business, like the creation of marketing strategies.
5. Increase in productivity
The ultimate result of ERP systems is an increase in productivity and an improvement in the profit margins of the company overall. This can be achieved through cost reduction, an increase in the number of sales or a combination of both.
Automation, data accuracy and a streamlined flow between departments enables easier operational analysis, faster problem detection and fewer issues in the future. Which company doesn't want to reap these benefits?
How to choose an ERP system
The ideal ERP connects to the rest of the software used by an eCommerce business and perfectly integrates with its existing processes to produce a hub for business management. The problem is that many of these solutions need to be custom-built and can easily go over budget. Opting for an ERP that solves your present needs and stays within your budget is the most reasonable way to get started.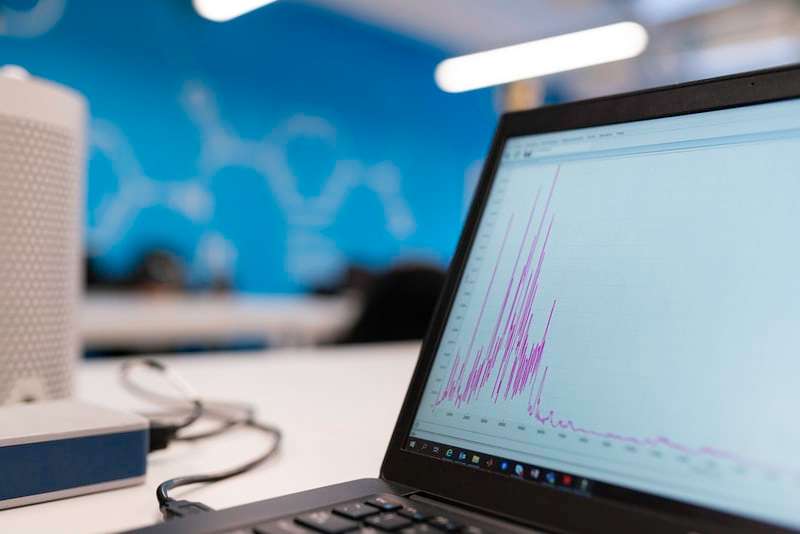 Identify your core processes 
When selecting an ERP for eCommerce, it is important to identify the fundamental processes for your business' growth in the medium and long term since that is where you should allocate your efforts and resources. Otherwise, you would be prioritising activities that are unlikely to speed up your business' development, and the investment will be less profitable.
Having said this, what are the processes most relevant for eCommerce?
Inventory and stock control
Warehouse management
Communication with customers
Order processing
Handling the product catalogue
Choose according to your knowledge and needs
When researching ERPs for eCommerce, you will find that some of them are complex tools while others are quite intuitive.
We would advise you not to pick a more-complex version just because it seems to offer more options. Surely it'll do, but you will also be paying much more for a tool that you may not be able to afford long-term or, simply, that you are not prepared to use. If its features are too plentiful or too advanced for your online shop, you can probably choose another one that will be just as efficient and which makes more sense for your company.
Plan future stages for implementation
Scalability and flexibility are two factors to keep in mind if you want your ERP system to grow alongside your business. The problem comes when measuring the real growth of a company is difficult since it makes it harder to gauge the level of scalability required for further growth. 
A good practice to solve this issue is to make an implementation plan for new functionalities and see if they fit in your project. If such functionalities make sense, the ERP may be adequate for the scalability of your business. 
ERP systems types
Based on their design
Custom-made ERP: This software is tailored to a specific business. It tends to cover all of an online shop's needs since it is built for that company. However, the price can be quite high.
Out-of-the-box ERP: These ERPs are much more restricted in their functionalities, although they allow for the integration of external modules. On the other hand, they are more inexpensive. 
Based on the hosting
Local ERP: This ERP is located in the server of the eCommerce business. It offers more confidentiality since the external provider has no access to the data.
ERP in the cloud: This ERP is located in the cloud, which means the data is stored externally. The main advantage of this system is that the service provider guarantees accessibility to all staff members and as a lower cost. 
Based on the development
Open-source ERP: These ERPs are free to use and allow for modifications. However, you may need help from developers in order to properly use and maintain them.
Closed-source ERP: If you want to use a closed-source ERP, you will need to purchase a license. However, they are designed to be intuitive, which makes usage easier than with open-source ERPs.
Based on the solutions they offer
Horizontal ERP: These solutions are built for any kind of eCommerce business, independent of the sector they work in. Their functionalities are considered relatively basic.
Vertical ERP: Thoughtfully designed, these ERPs will respond to all needs that a player in this sector may have. A wide variety of options are available.
How much can an ERP for eCommerce cost?
A few years ago, integrating ERP software meant making an immense investment. However, thanks to the reduced costs of cloud systems, many companies can now find options that are simpler and more economical overall.
In any case, the price of an ERP system for eCommerce fluctuates between €200 and €5,000 per user, depending on the system's complexity and the functionalities included. If you opt for a custom-made solution, you will need to also consider the costs of development, assessment and maintenance.
As we mentioned before, there are some open source ERPs that are theoretically free to use. In practice, you will need to hire a development team to operate it, and that alone can become more expensive than a custom-made solution.
Alternatives to ERP systems
Although working with an ERP solution can be beneficial for all businesses, only systems that are comprehensive and advanced can truly make a difference. Those systems are obviously more costly. If you are not fully-ready to adopt an ERP system, to avoid the financial risk or because your business doesn't require it yet, you can use other tools designed to automate and optimize eCommerce work processes.
Outvio provides a logical and easy-to-use dashboard that allows you to centralise post-checkout operations and thereby automate and streamline your shipping and return tasks.
You only need five minutes to set it up. Sign up and get ready to be amazed by how it will impact your online shop!
Conclusions
The inner workings of online stores aren't always easy to manage. Once this type of business starts to grow, its operations become more and more complex. Sometimes, among the chaos, problems in the supply chain arise, increasing the costs of running an online store and causing dissatisfaction among customers.
Luckily, there's already a solution for this problem: ERP systems. These software systems help you automate processes; gather information in a way that's always accurate, accessible and updated; and enable you to make decisions that will help you increase productivity and reduce costs.
To choose the best ERP for eCommerce, remember to identify your specific needs and budget — and then seek the best solution to cover them at the lowest possible cost.
If you aren't yet ready to implement an ERP in your eCommerce business, the best alternative to start optimizing your processes is to use Outvio to take care of all your post-checkout operations, from the fulfillment of the order to the point it reaches the customer.