Inside this article
Regardless of your experience in eCommerce —whether you've just started out, or if you've been selling online for years— you've probably noticed the importance of working with the best couriers in Latvia and the impact it has on your online store.
Choosing the right couriers for your orders means successful deliveries. Remember that the delivery is the first physical experience that the customer has with your brand. If there's a shipping issue, it will be perceived as a mistake on your side, regardless of whether it was actually your fault. To avoid this situation, choose the best courier for your online store.
Take a look at our compilation of couriers operating in Latvia.
What's the best courier in Latvia?
This question doesn't have a straightforward answer, since what you consider the best courier will depend on your needs and what your customers want and demand. For instance, if your target is mainly international customers, you'd need to work with international couriers.
If your buyers have an inclination for fast or flexible deliveries or if they prefer to enjoy free shipping, you'll need to have several options to accommodate everyone's needs. Working with more than one courier will ensure that you can offer the best delivery service to customers without compromising your profits.
How should you choose the best courier for eCommerce?
In order to choose the best courier for your online store, you'll need to consider several factors including the nature of your products, whether your customers prefer fast and flexible delivery options or free shipping, the location of the buyers, etc. The results here may be mixed, of course. 
Only with this information will you be able to choose the best courier for your eCommerce business.
The best couriers in Latvia for eCommerce
These are the best local and international couriers to ship from Latvia:
City Express
City Express is a shipping company from Latvia operating in the Baltics. City Express' most popular services: "Express," "Economical" and "Next day delivery" have earned the trust and love of Latvian customers.
Omniva
Omniva is a shipping company originally from Estonia that operates across all the Baltic countries. Omniva offers more domestic shipping options than international companies but is quite limited when it comes to shipping outside the Baltics.
DPD Latvia
DPD offers some shipping options to deliver products domestically with DPD CLASSIC and to other Baltic countries with their next-day delivery service.
Smartpost Latvia
Smartpost is one of the most popular couriers in Latvia. Smartpost offers shipments by air, sea and road. Smartpost is particularly useful for online stores that need to ship domestically or to another Baltic country or Finland.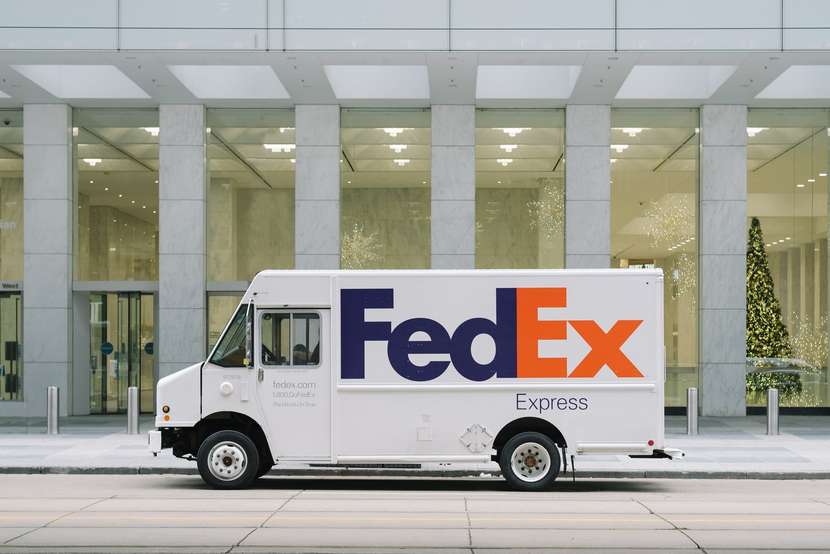 FedEx Latvia
FedEx offers several international shipping methods that originate in Latvia: FedEx International First, FedEx International Priority Express, FedEx International Economy and freight solutions for bulkier items.
UPS Latvia
UPS is an American shipping company with several shipping options available to its clients in Latvia: Express Plus, Express, Express Saver, Standard, Expedited, WW Express Freight and WWEF Midday. These are all great options to ship internationally with UPS.
DHL Latvia
DHL is an international courier that offers different shipping methods in Latvia. Depending on the size of the parcel and the destination of the shipment, you can choose to ship your packages by road, rail, sea or air.
| Shipping company | Best for… |
| --- | --- |
| City Express | Shipments within Latvia and the Baltics |
| Omniva | Shipments within Latvia and the Baltics |
| DPD | Shipments within Latvia and the Baltics |
| Smartpost | Shipments within Latvia and the Baltics |
| FedEx Latvia | International shipments |
| UPS Latvia | International shipments |
| DHL Latvia | International shipments |
Stop using only one courier: Create a multi-courier strategy
Now that you've read about the best couriers in Latvia and their different features, you probably prefer some over the others.
Some companies may be more convenient for domestic shipments, while others are better for international shipping. Some couriers have lower shipping rates, while others are faster or more flexible.
If you want to keep your customers happy, you're going to need to work with several couriers to offer flexible, fast and cheap or free delivery. Start using Outvio, the post-sales platform, to:
Enjoy Outvio's pre-set shipping rates
Ship with your own couriers and rates
Avoid human errors in fulfillment
Choose the lowest shipping rate for every order, by default, with a smart rule
Manage shipping issues to avoid delays and reduce the workload in customer support
Offer a customized tracking portal to improve your branding and customer experience
Make domestic and international shipments and returns with your own couriers
Automate the return process for your online store and customers, reducing return-related costs
Providing a quality purchasing experience to your customers is the best way to foster loyalty. This can be easily done with Outvio, which allows you to integrate all your couriers in a single interface and get the best shipping rates without compromising the delivery experience. Surrender to the magic of Outvio.